1. Opera glasses are HOT this season, hunty. Get into these spectacles. 
2. Because they will help you read a bitch when the time is right.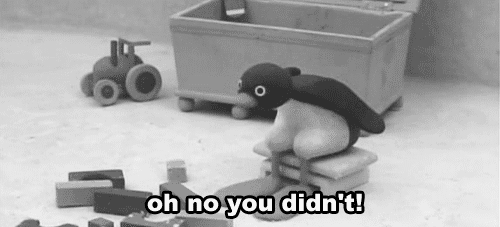 3) Put that train wreck in her place.
4) Every new queen came into the work room like this:
5) While all the other shady bitches did this:
6) Season 5 is going to be more dramatic than all the others.
7) Because this is what happens when you lock a bunch of queens in a room:
8) They clap and cheer each other on.
9) When they are really thinking this: 
10) This season it's going to be hard to keep your composure, lace front and mascara intact.
11) But keep your game face on.
12) And beat a bitch to that $100,000.
13) Wow the judges with your performance.
14) Don't dress like your favorite TV network.
15) And not even a drag queen can pull off Lederhosen-chic. 
16) Sometimes the queen you hate stays and you feel like this:
17) The fan favorite always goes home first.
18) Shantay you stay.
19)Tune in next week so you can witness RuPaul do this: