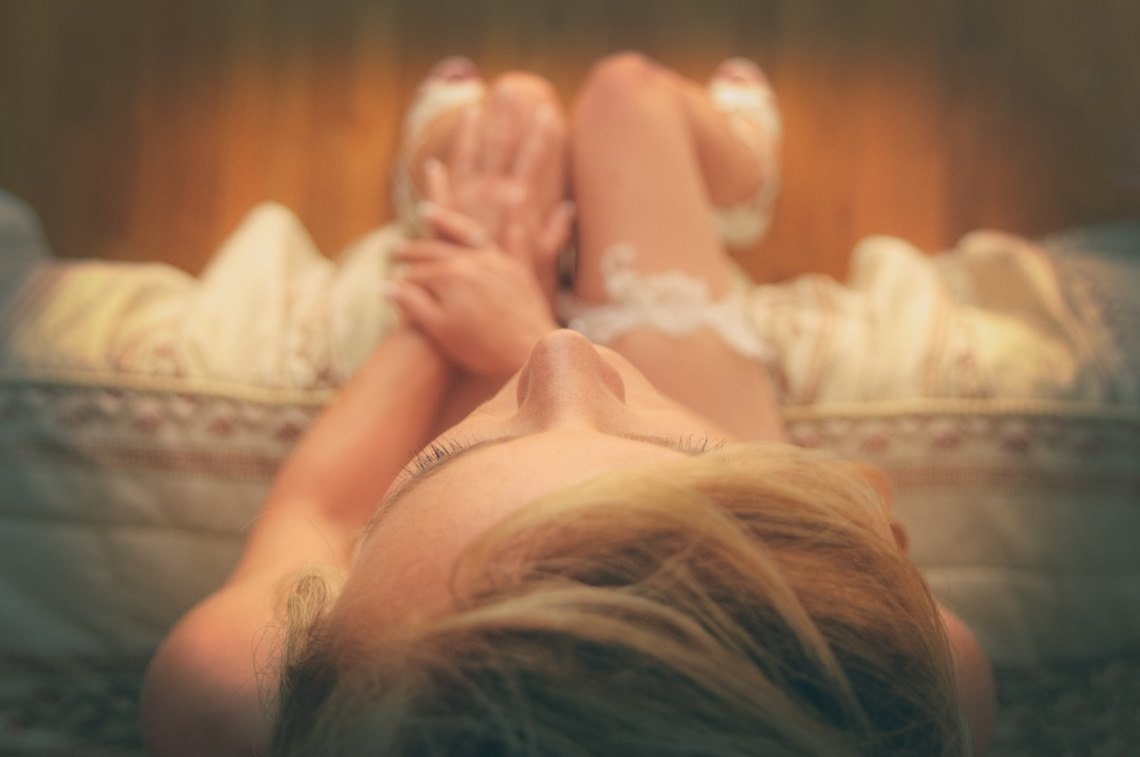 ---
1. INITIATE!
"Initiate sex."
---
2. FOREPLAY!
"Give me foreplay as well.
Some women don't understand erections need to be fed. They don't just get up and stay up for the entire session.
Touch me in non-sexual areas. Make me anticipate your next touch. Make me want it."
---
3. ASK!
"Tell me what you want.
What most women don't understand is that if you ask for it, there is about a 95% chance we'll do it."
---
4. FEEDBACK!
"FEEDBACK! Let me know if what I'm doing is working. Not everything is going to work. I'd much rather you tell me something isn't good, switch to what is good and watch you love it. You turned on turns me on."
---
5. COMMUNICATE!
"The biggest issue I have with let's say…about half of the girls I have been with (not a lot but enough to create a statistic) unless you sit them down and say 'ok what do you like?' they won't tell you. You can be the greatest person in bed on this planet and never make a girl satisfied if she doesn't let you know what she likes and dislikes, every girl is different so what gets them off can be a full 180 from the last girl or even a 180 from the last time you had sex together so tell people what's good and don't just live with unsatisfying sex. Also if you just starfish out and don't work with your man then he is not the problem, move a little."
---
6. STIMULATE!
"Realize that porn boners are propped up by a fuck ton of Viagra and we need some stimulation, too.
My biggest turn on is when a girl tells me what she likes about what I'm doing and participates, 'it feels so good when you do x' or running your hands through my hair/wrapping your legs around my head while I'm doing my thing downstairs. If you just lay there it feels super-rapey and turns me off to the point where I can't even get it up. It's supposed to be an intimate act that brings you together, if you're not enjoying it neither will I."
---
7. KISS!
"The very first girl I slept with would always kiss my forehead after I finished. It was so sweet and caring and made me feel good. No other girl has done that to me since. I took it for granted :("
---
8. TOUCH YOURSELF!
"I find it incredibly sexy when girls pleasure themselves while we're fucking. Cowgirl with her facing me, one hand grabbing her tit and the other rubbing her clit is my favorite."
---
9. MOAN!
"Make noises. I've been with one 'screamer' but no one can seem to manage to make any noise at all unless they're shouting 'OH GOD YES!' ad nauseam.
Moan, talk dirty (admittedly difficult), grunt, just say shit like "oh yeah" and "right there" or something. Yell "YEE HAW" or some shit, I don't know."
---
10. SURPRISE BLOWJOBS!
"Wake up to a BJ."
---
11. COMPLIMENT!
"Compliments. I had been working out a lot, and started having sex with this girl. She would run her hand along my arms and tell me how strong I was. Was it true? I don't even fucking care, it felt great.
Also in this same vein. Lie sometimes if you have to. I am an average guy with an average-sized dick. It felt amazing that she would touch it and say shit like 'you're so big' or we would be mid-coitus and she would moan about how deep I was. Was any of that true? Fuck no. Did I like it? Fuck yes.
Tl;dr, men like to be complimented in bed and in general."
---
12. SHARE!
"Leave at least 50% of the sheets available for the other person. Why am I always fighting for my half?! What happened to equality?!?"
---
13. TONGUE BATHS!
"The first time my now wife and I had sex, she licked me clean afterwards. She hasn't done it since."
---
14. NIPPLES!
"They never go for my nipples. Just because i dont have boobs doesnt mean they're not sensitive!"
---
15. FINGER IN THE BUM!
"FINGER IN THE BUM."
---
16. ENTHUSIASM!
"Enthusiastic BJ's.
Don't do it like my dick is a popsicle you didn't want, and can only lick a little bit because you're worried you'll get brain freeze. Get into that shit! Act like the cure to cancer is in there and you just gotta suck it out to save mankind.
Only ever had one girl who thoroughly ENJOYED giving head and asked to regularly, still remember them to this day because they were god tier."
---
17. SIT ON MY FACE!
"Sit on my face. Crude but true. One of my absolute favorite things for my wife to do. Turn round and make it a 69 and there's every chance I'll bust a nut in about 10 strokes."
---
18. WASH UP!
"Do a pre-sex pussy wash. Sweat accumulates and it's not great."
---
19. EYE CONTACT!
"Fucking eye contact. Don't matter what you're doing; sucking dick, handjob, missionary. It's like you're acknowledging that you chose to do it with me, makes it wayyyy more intimate."
---
20. LAUGH!
"Laugh more. Sex is supposed to be fun. It's not that serious. So don't be afraid to laugh and joke around during sex. If you're with someone you care about it shouldn't ruin the mood at all."
---
21. EARLOBE!
"Suck on my earlobe. Don't ask me why, because idk why, but that shit is fucking awesome. Fellow dudes who have been with girls who do this will attest to this amazing sensation.
It's my fucking kryptonite and point of no return once this is done.
---
22. BALLS!
"Lick the balls. Kiss the balls. Touch the balls. Acknowledge the balls.
---
23. CLEAN UP!
"I dated a 55-year-old hairdresser briefly.
After sex she would go to the restroom to clean up and when she returned she would always bring back a wash cloth, damp with warm water. She would use it to clean me up while giving a light hand job. It was always the perfect temperature and just wet enough to not drip on the bed. Usually she would give it a little kiss on the tip afterwards.
Wonderful woman."