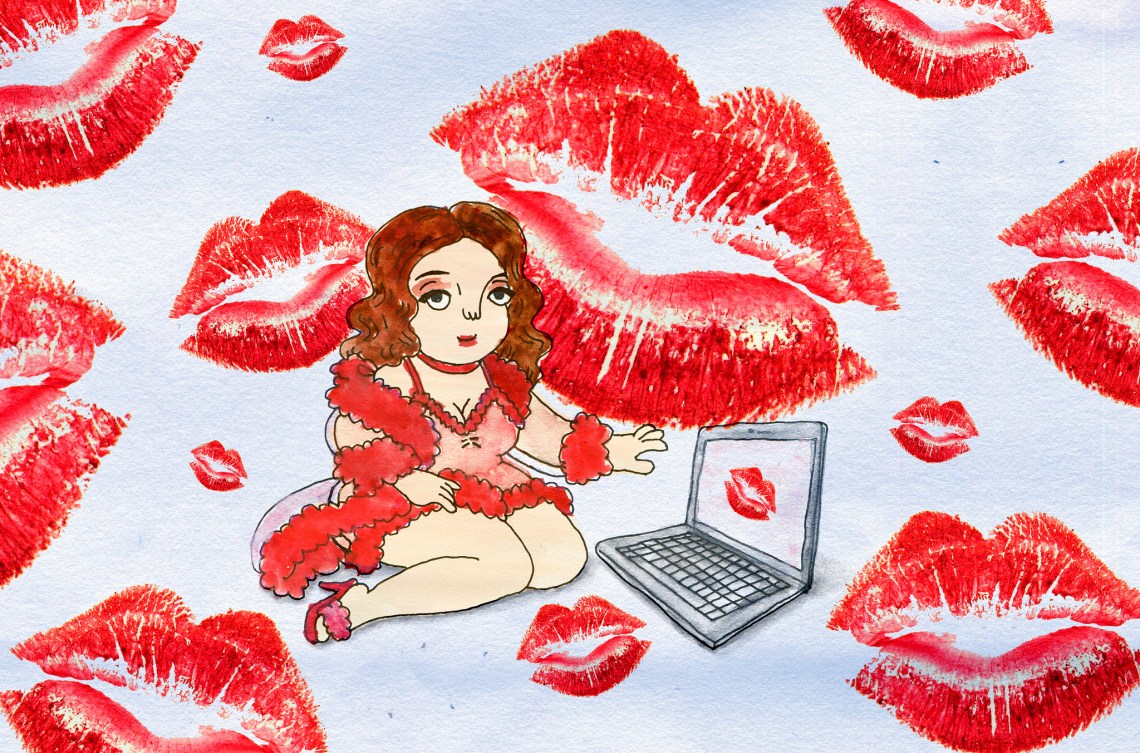 ---
1. "Live, laugh, love."
Translation: Worship at my feet or I'll put your cat in the blender.
---
2. "I bet you can't handle me!"
I bet I don't want to bother.
---
3. "Are there any good men left?"
Tells me her personality drives off good men.
---
4. "All my friends say I'm crazy lol!"
Translation: you and your friends are earth-shatteringly dull.
---
5. "High Maintenance."
Why would you be proud of that and what fucking moron would seek that in a partner?
---
6. "I love to laugh."
No shit. I've never met anyone that doesn't like to laugh.
---
7. "idk what to put for a bio."
Can't wait to have a riveting conversation with someone that can't make a single sentence about themselves.
---
8. "I like to do fun stuff."
I mean I think the definition of 'fun stuff' is that you like doing it.
---
9. "I don't reply to one-word messages."
Proceeds to message me 'hey.'
---
10. "Willing to lie about how we met."
So, right off the bat, you'd be willing to lie, ashamed of me, and wishing things were different. I feel like that's not conducive to a successful relationship.
---
11. "Treat me like a princess [or queen] and I'll treat you like a prince [or king]."
My reaction: 'This is America….we did away with that monarchy bullshit 250 years ago.'
---
12. "Fluent in sarcasm."
In my experience this means one of two things;
They actually don't understand what sarcasm is.
They use it as an excuse to be a bitch to your face.
---
13. "Oh and I'm not really 23, not sure why it says that."
Because you lied about your age on FB you idiot.
---
14. "Love having fun."
No shit, most people do.
---
15. "Don't judge my story by the chapter you walked in on."
Listen lady, if there is one thing I will never change, it is the feeling of self-satisfaction I get when i judge strangers for superficial reasons. Ain't to woman special enough for me to change.
---
16. "Message me, I won't talk first."
All right, Miss Entitled.
---
17. "Bubbly."
Translation: annoying.
---
18. "My kids are my life (or my everything)."
Well, no shit, Sherlock. I sure hope so. I mean they are mini human beings after all. I guess I just assume we are not going to throw them in the river if we start seeing each other.
---
19. "I don't like drama or want to play games."
You thrive on drama and do nothing but play mind games.
---
20. "I'm just looking for a sugar daddy."
Look, dear, even I have my standards—and being blatantly taken advantage of is beyond that line.
---
21. "I'm not your average girl."
You literally just became an average girl by saying that.
---
22. "Must be 6'0" or taller."
I get it. Everyone has their own body preferences. But I wager if I put on my profile, 'must have D-cup sized breasts or larger,' there would be a problem.
---
23. "God is first."
Nope…
---
24. "University of Life."
Probably unemployed and a gold digger.       
---
25. "Vegan."
That's enough for me.
---
26. "My family is the most important thing to me."
Means they have money issues or trouble holding a long term job and move in and out of mom and dad's house a lot.
---
27. "420 friendly."
Usually code for 'I can't afford my own pot so let's smoke yours.'
---
28. "I love food."
Really? You enjoy an experience that your brain is hard-wired to derive pleasure from? Tell me more. Also somewhat telling that none of the women who say this ever cook, bake, garden, or perform any other food-related hobby or task.
---
29. "I'm really nice but can be a bitch when I need to."
Translation: I'm a bitch.
---
39. "I'm not looking for something casual."
How the fuck do you expect this to start? Straight into marriage?