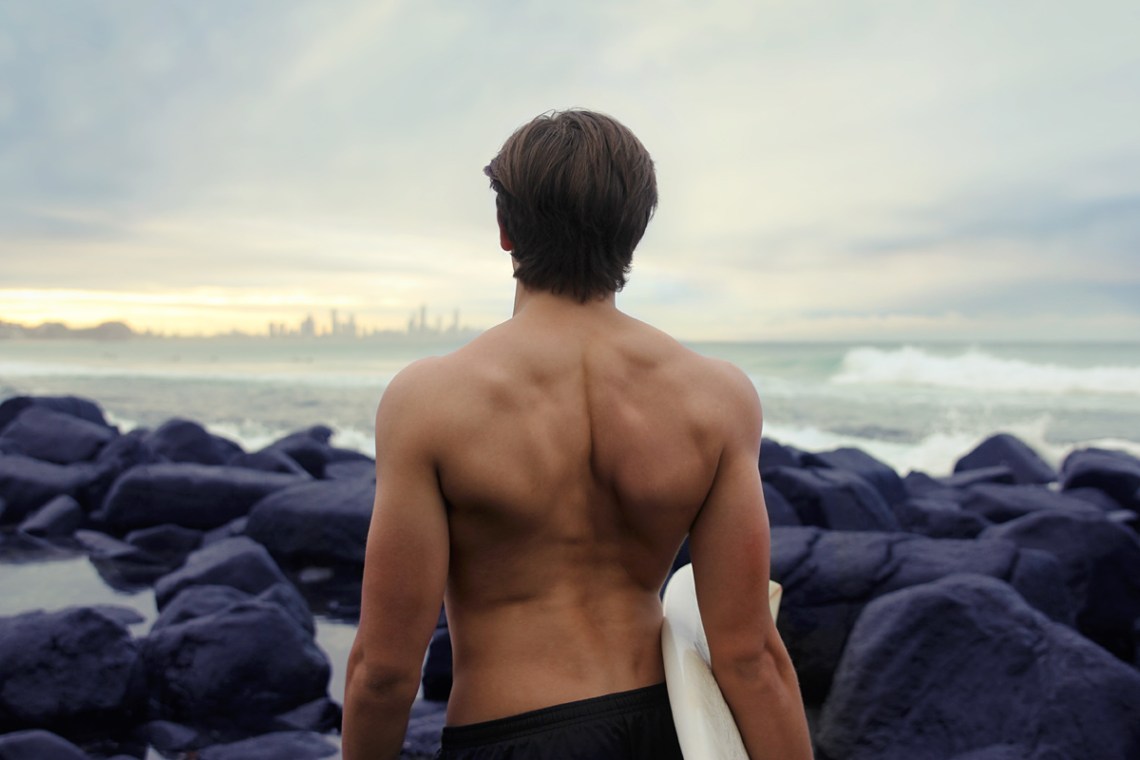 ---
1. WHAT VAGINAS FEEL LIKE
Q:  "What does a vagina feel like when you're inside of it?"
—ohwhatirony
A: "Suck your cheeks into your mouth, fish-lips style. Stick your pinky in there. Ignore all the suction and just feel the inside of your mouth with your pinky. Like that, but with way more nerve endings."
—findtheninja
---
2. WHAT SEX FEELS LIKE
Q: "Does having sex feel at all like putting your junk in an apple pie? If not, what does it feel like?"
—nickistixx
A: "It feels warm and wet and the whole inside of the vagina puts pressure against the sides of your cock. It is kind of similar to how it would feel if a guy sucked on your fingers, but with the lip pressure along the whole of the finger, rather than just where the lips are.
We can feel all the contractions of your vaginal, as well as some of your abdominal, muscles. The use of these muscles can make it feel as if the vagina is trying to hold your dick inside her and never let go, or it can feel less resistance and eager to let you slide in and out.
The best part is the contractions when a girl orgasms, and feeling your own 'member' pulse with your own orgasm."
—dorkmax
---
3. THE 'WHIFF TEST'
Q:  "How many guys do the 'whiff test' on a girl's vagina after fingering them?
—PamTheBlam
A: "Guys smell everything including their own ball sweat. So the answer is yes."
—jcb6939
---
4. SHOWING EMOTIONS
Q:  "Why do you think it's not okay to show 'weak' feelings/emotions? Where does that pressure come from?"
—Ratsarefats
A: "We're taught quite explicitly by virtually everyone around us our entire lives.
Quit crying like a little girl. Quit pouting. I didn't know you had a vagina. Pick your lip up. Toughen up. Don't be a pussy. Man up. Quit being a little bitch. Oh princess, are you okay? Do you need a tissue?
The obvious extension of this is that women (or anyone who shows any emotion besides righteous fury) are weak.
This comes in equal parts from men AND women in our lives, and then especially from our own peer groups (who are enforcing what they are also being taught)."
—throwaway1point1
---
5. SHOWING EMOTIONS AFTER A BREAKUP
Q:  "Do you often feel like you are restricted from being appropriately emotional during a breakup?"
—matte_personality
A: "The night my girlfriend broke up with me, I was crushed, immediately broke down when I got in my car. Then I went out with the guys and got super wasted. Ended up sleeping in the same bed as my best bud. I cried myself to sleep that night, he was comforting. Some dudes are afraid of letting their emotions out, but I am super open about it, no reason to hide how you feel, especially right after a break up. Being open with your friends depends on the comfort level you share with those friends."
—smallhandsreunion
---
6. MAKEUP
Q: "Do you really mean it when you say you prefer girls who don't wear any makeup, or are you trying to sound down-to-Earth?"
—Cagetheelephant
A: "Most guys like a natural look. You women get all pretty for other women."
—AnonIn925
---
7. PERFUME
Q: "Do you notice perfume on a girl? can certain scents turn you on?"
—yfirstthrowaway
A:  "Yes and Yes.
Personally, at least, I mostly consciously notice perfume on a girl when it's been applied cloyingly thick. Perfume is a lot like good makeup, you only notice it in its absence unless you're trying to make a statement.
Scents can turn me on, but only through association. It's not so much the scent doing it, but who's wearing it (and when they wore it first). So it's not like 'Oh, yes, Lilac/Lavender #7 will turn on guys,' but more like 'I have really turned on associations with Lilac/Lavender #7 so when you wear it, it really turns me on.'"
—AS
---
8. PEEING STANDING UP
Q:  "Is peeing standing up fun? It really seems like it would be."
—Revas-Fen
A: "When I'm drunk (and thus have a full tank) I sometimes play a game of how far back I can walk from the toilet without missing—very fun when it's not your bathroom."
—_Hopped_
---
9. DO YOU NOTICE ANYTHING DIFFERENT ABOUT ME?
Q:  "What's going through your mind when I ask if you notice anything different about me?
—nsnide
A: "Panic."
—yismeicha
---
10. LOCKER ROOM TALK
Q:  "Going through puberty, were you self-conscious about how you looked in the boy's locker room? Did the other guys make fun of you?"
—Drink-my-koolaid
A: "I was an early developer so I got a bit of shit for having hair and 'a massive man-dick,' to quote one lad. It was easily deflected, though… 'Why are you looking? Like what you see?' I was self-conscious as hell about it for a while, though.
Funny what you get mocked for as a kid.
Interestingly it was the class bully that stopped them…he bizarrely and with no self-awareness whatsoever decided it was out of order to mock people for things they couldn't help.
So my penis helped someone become a better person…yeah."
—brsmith77
---
11. FEAR OF A RANDOM BONER
Q:  "I've always wondered if guys are constantly afraid of getting a boner at really random times and how they cover it up so no one notices."
—Dinosaurs_4_life
"Not afraid…but it is inconvenient, as they can come without warning (like just filling in an Excel document and BAM random boner with no sexy thoughts)."
—cosi-veloce
---
12. THE SCROTUM LAVA LAMP
Q:  "How do y'all not notice or feel it when your bojangles do that weird lava-lamp thing?"
—Mocoasa
A: "As a male of 33 years I can definitely say you don't feel the 'lava lamp' effect. (If the lava lamp thing is your balls 'floating up and down.')
Next time you're sitting on the toilet, watch your balls move."
—j0nnyboy
---
13. WASHING HANDS AFTER PEEING
Q:  "Do you wash your hands after you pee?"
—bonster85
A: "Why wash when you are going to go sit down and put your hands down your pants again?"
—ColonClenseByFire
---
14. BOYS' NIGHT OUT
Q:  "What do you typically do when you're 'out with the guys'?"
—plax1780
A: "Talk about 'guy' stuff: video games, football, action movies…
Make fun of each other in ways which can sometimes be incredibly brutal, just because we know it's okay; we can take it.
Talk about girls. Get problems and annoyances off our chest in a purely male environment where there's no risk of offending any ladies.
Relax. Have a night with absolutely no structure or planning and just do whatever we feel.
Get drunk and let loose without worrying about looking like a fool in front of your dream girl. Even when we're in a stable long-term relationship, we still want to impress you."
—Reizo123
---
15. PENILE BUOYANCY
Q:  "When you take a bath, does your cock just kind of float there or does it sink?"
—FrankSuckDIck
A: "For me, it has a strange buoyancy where the D and balls are just kinda suspended, completely weightless yet not floating directly up. Feels good, man."
—sirbarp
---
16. SHARING DETAILS WITH OTHER GUYS
Q:  "How much do you tell your buddies about your sex life with a current SO?"
—ChickenIsGold
A: "'Did you do her?' 'Yep.' 'Nice.' Anything more that would be a little weird."
—Huck_Bonebuldge
---
17. THOUGHTS DURING SEX
Q:  "What are you guys thinking when you're having sex with us?"
—gabiromero_
A: "If I'm trying to not nut fast I'll think about chores I need to do around the house to distract myself. If I'm trying to nut fast, you."
—genericlogin1
---
18. BEING IN LOVE
Q:  "How do you feel when you're in love?"
—Tofefee
A: "Hard to describe the 'feeling,' but I'd say for a lot of dudes, you start to care more about just enjoying her company and making her smile about as much as you care about seeing her naked and touching boobies."
—mexipimpin
---
19. FIRST DATES
Q:  "What do you usually expect on first dates?"
—Gigglebearie
A: "I expect her to do what she's comfortable with. If that's nothing, cool. If it's a hug or a kiss, cool. If it's me inside her, extra cool, granted, but still."
—KhaosElement
---
20. WHAT BONERS FEEL LIKE
Q:  "What does it feel like to have an erection?"
—Betty_Bottle
A: "Depends. It's nice when you're horny, painful when it's morning wood, and annoying when it's random."
---
21. CONSTANTLY TOUCHING YOUR DICK
Q:  "Why do guys constantly touch/hold their dicks??? Watching a film? The guy will have his hand on his pants. Are you protecting your dicks from something?"
—invincibletitan33
A: "It's the toy no one can take away from us."
—dorkmax
---
22. ANGRY BONERS
Q:  "Can you get so angry that you pop a boner?"
—ShittiestofCouriers
A: "No, but we can get boners from sad things. Like if a girl I am close to starts crying, I get a boner and feel really guilty. I think it's just a preprogrammed response for us guys.
It's not like I actually want to fuck her when she's crying or sad. Quite the opposite, I just want to comfort and make her feel better and safe,=."
—FunThingsInTheBum
---
23. TEETH DURING BLOWJOBS
Q:  "If a girl is giving you a blowjob, do you ever get really scared she's gonna accidentally bite your dick? Idk why I've always thought of that but I'd have a huge fear of that happening to me if I were a guy…"
—wahteverr
A: "No, that's not the mindset you're in when you're getting blown."
—AnonIn925
---
24. BALLS
Q:  "WHERE DO YOUR BALLS GO? DO THEY ACTUALLY GO BACK UP INSIDE IF YOU PUSH? WHERE DO THEY HANG ON THE AVERAGE DAY? HOW DO YOU NOT SIT ON THEM CONSTANTLY? DO THEY SWING AROUND WHILE YOU WALK? HOW ROUGH IS TOO ROUGH FOR THE BALLSACK? DOES IT HURT TO SHAVE IT? DO YOU GET BALLSACK RAZOR BURN? DO YOU GET INGROWN BALLSACK PUBIC HAIR? DO YOU EVER JUST REACH DOWN AND CUP YOUR BALLS FOR FUN? DO YOU MARVEL AT THE FACT THAT YOU HAVE TWO SOFT FLESHY ORBS HANGING FROM YOUR BODY ALL THE TIME? HOW DO YOU PROTECT THEM ON THE DAILY?
TLDR: BALLS????"
—your-momm
A: "Uh sort of.
Right in front of my thighs. You don't sit on them, they're farther up front than you think.
Underwear keeps them from swinging.
Pretty much any roughness is too rough. Balls are very very sensitive.
You have to be more careful when shaving but it doesn't really hurt too bad. Can't speak for razor burn, never had it.
I really fucking hope ingrown ballsack hair isn't a thing.
I don't really cup my balls for fun but it's pretty common for guys to just leave their hand in their pants when alone and sitting around.
Marvel? I guess.
Underwear and pants do a pretty good protection job and as long as we don't get hit or bump into things we're good."
—about372people
---
25. THINKING ABOUT NOTHING
Q:  "What the fuck are you thinking about? How the fuck can you think about nothing? I can't get over this."
—KoB3ryant
A: "And sometimes we say we're thinking about nothing, but it's really just some stupid tangent that doesn't matter.
So pressing with "No, come on, what is it?" will net you a response along the lines of "I wonder if raccoons float, and if they can make good pets""
—chipmunk7000
---
26. FALLING IN LOVE
Q:  "Do guys genuinely fall in love to the same extent as girls? Seriously I've always believed if a hotter girl came along my SO would still bail. I'm 28 y/o and I've always felt this with various partners… I just don't know if guys love me like I love them. Edit: I don't think I've ever had so many replies and this means so much to me. I'm pretty insecure but sometimes I wonder if it's just me being pragmatic. You guys are awesome to give this time and considered answers, thanks!"
—mixxvixxen
A: "Yes, probably. My gfs birthday was a week ago and I gave her a present she absolutely loved and had tears of joy in her eyes. Last night I couldn't sleep because all I could think of was her happy face after seeing her present. Made me feel warm inside and made me realize that I absolutely love that girl and I wouldn't trade her in for any chick."
—iPynuts
---
27. MANWHORE-SHAMING
Q: "Why if a girl sleeps with several guys she is a slut, but boys brag about getting bitches all the time? Why aren't guys slut shamed?"
—Kittenbeaw0913
A: "This does go both ways more than you think. Yes, men brag to each other. But women (anecdotally) still judge those men. So if a man has slept with, say, 100 women, yes other men will applaud him, but women are much more hesitant to date him.
Double edged sword."
—baddhabits