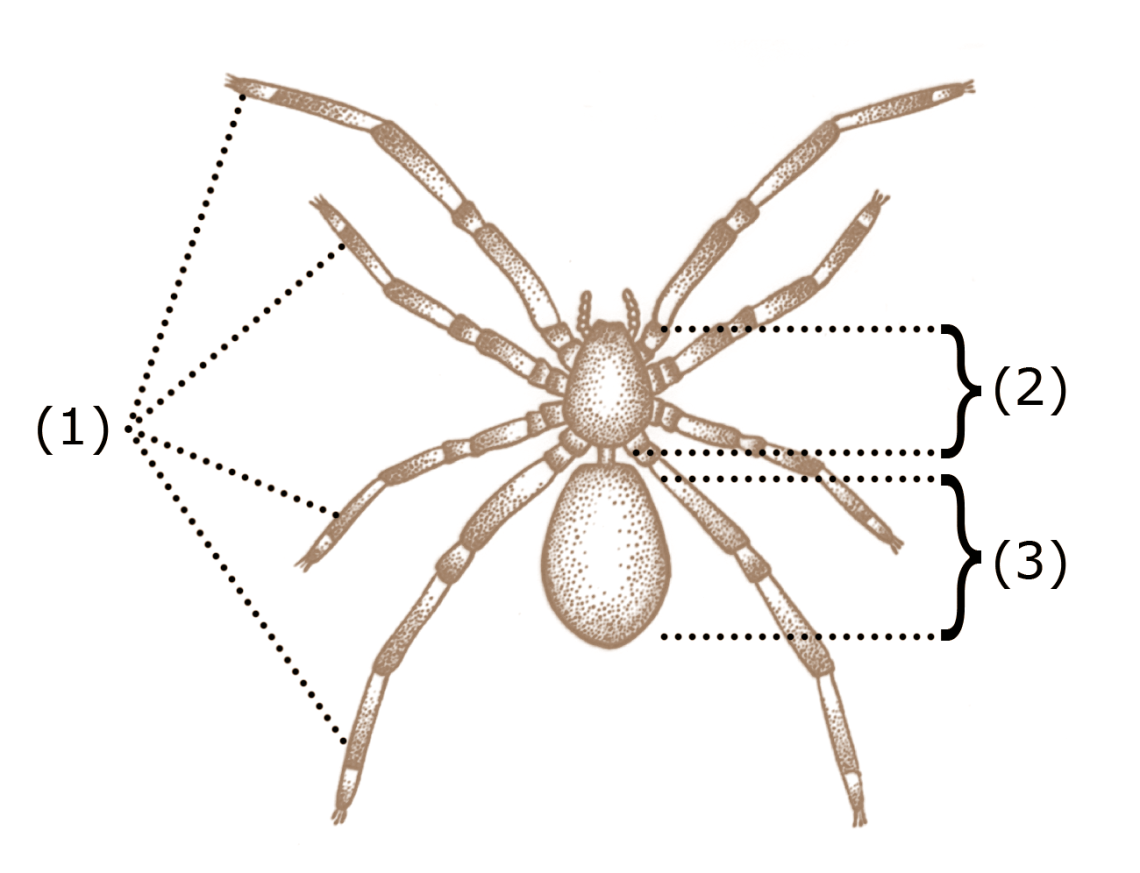 ---
1.
"Fuck it to death."
---
2.
"With your butt cheeks."
---
3.
"Gently lay your precious, tender, testicles on it, and wait for it to run out of oxygen. For ladies: Gently lay your precious, tender, testicles on it, and wait for it to run out of oxygen."
---
4.
"Throw spiders on it."
---
5.
"Invite it to dinner and tell it you are pregnant."
---
6.
"Lick it."
---
7.
"Buy a bunch of frogs to eat it. And then when your house gets infested with frogs you buy a bunch of snakes to eat the frogs. Then you buys eagles to eat the snakes and so on."
---
8.
"Burn the house down."
---
9.
"With kindness."
---
10.
"Can of hairspray and a Bic lighter."
---
11.
"Create your own web and wait for the spider to come to you and then tangle it up and eat it."
---
12.
"Yell at it."
---
13.
"Eat it."
---
14.
"Hook a fake fly up to an air compressor hose. When the spider tries to suck out the bug guts it will swell up like a balloon and explode."
---
15.
"Ask it out, spend the night with it and disappear before it wakes up the next morning. It will die from a broken heart."
---
16.
"Spread open your urethra as wide as you can and have a loved one insert a funnel into your penis. Coat the funnel in a thin layer of used motor oil to prevent the spider from crawling out. Place the spider in the funnel and watch as he desperately tries to fight his way out. But to no avail. Once he is rooted inside your shaft, remove the funnel and pinch the tip of your penis. Feel in ecstasy as the spider claws away at the inside of your manhood. This will undoubtedly bring about the most intense orgasm you will ever know. It will be difficult, but try to hold on as long as you can. If you time it right, you will erupt just as the spider ceases to be, coating the ceiling in a chunky mixture of semen and ground-up spider guts."
---
17.
"Watch Titanic with it."
---
18.
"Cut off your hand to feed it till it decides to go away."
---
19.
"Befriend it, gain its trust and eventually love, start a false relationship, break it off at its peak, leave it for another spider, break its heart."
---
20.
"Drag down its self-esteem so far that it gets depressed and then make it go to a therapist, where it spends all its money. Then, it'll realize it's crippling debt with no way out. Nobody will hire a spider, which will bring it's self esteem down even further, to the point where it would kill itself."
---
21.
"With hugs and kisses."
---
22.
"Smother it by placing it under your sheets."
---
23.
"Read the dictionary to it until it dies from boredom."
---
24.
"With your handgun of choice, of course!"
---
25.
"Marry it, spend the next 20 years nagging it, finally it just gives up because it can't take it anymore."
---
26.
"Crush it with your eyelids."
---
27.
"Bring it chocolate and flowers, treat it really nice, and seduce it. Spend years building a beautiful life together, with many beautiful children. Then one day just leave and never come back. Periodically send photos of you with other younger spiders until you drive your spider-ex into a spiraling depression and they kill themselves, devastating their family and your kids."
---
28.
"First, get an erection. This should be easy since you're near a spider. Carefully lift your erection up until it's parallel with your body. Position yourself above the spider, and release your erection. If you've done this correctly, your erection should rebound powerfully from its upright position, landing on the spider. This kills the spider. What you do from there is up to you. I'm just here to help you kill the thing; I don't want to know what weird shit you all do with a spider on your dick."
---
29.
"Catch them, put them in a glass of water, and drink the glass.
Side note: have accidentally done this (without the intentional catching part) half asleep when going to the bathroom."
---
30.
"Rip off your shirt and yell 'Come at me, bro.'"
---
31.
"Tongue it to death."
---
32.
"Aggressive chemo."
---
33.
"Fill your house with bugs so the spider feasts until its body bursts open."