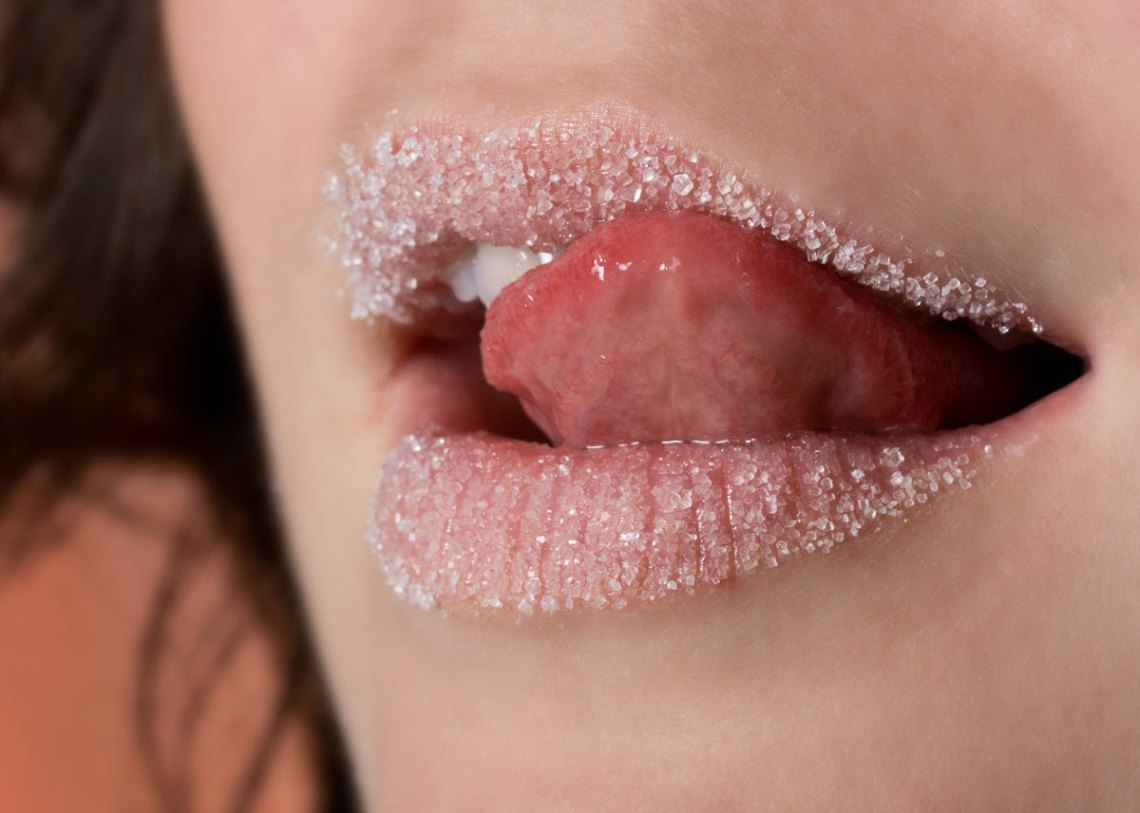 ---
1. Keep sucking him as he cums.
"Keep sucking him as he cums. He might feel like he's gonna explode but he'll enjoy it. Last guy I did this too nearly passed out and had to light a cigarette real quick. 'Twas a job well done :)"
---
2. Use your hands, too.
"When giving a blowjob, use your hands, too. If your partner is big enough you can fit both of your hands on him then move your hands in a twisting motion around his penis. You can still put the tip of his penis in your mouth as you do it. Make sure that his penis is thoroughly wet before doing the twisting motion. You can use one hand as well, but I have been told it is much better with two."
---
3. A blowjob should be like a roller coaster, not a car ride.
"Tongue over your bottom teeth, and suck in your top lip. No toothy feeling makes for an enjoyable experience.
Don't suck too hard or it will hurt—but how fast you go and how hard you suck means it is anywhere from warming them up, to simply teasing, to 'I'm-a try and get you off.'
Listen also to a man's breathing and learn to recognize his pattern for general enjoyment and to try and make the experience more varied.
Remember that the tongue is also VERY important and that the penis generally has different spots of sensitivity.
A blowjob shouldn't be like a car ride—boring and generally going in one direction. It should be like a roller coaster—fun and varied and always something new to keep you excited."
---
4. Say his cock is big; who cares if it's not the biggest you've had or it's kinda small?
"Learn to take his cock the entire way & lick the balls while you're all the way down. That in itself is Keeper grounds. Say his cock is big; who cares if it's not the biggest you've had or it's kinda small? Say it's so big, and you love his big cock."
---
5. Try masturbating while doing it.
"If you're just planning to give a blowjob, and you're coordinated enough, try masturbating while doing it. The blowjob receiver will love seeing you cum with his cock in your mouth, and you get an orgasm! (I usually only do this while I'm on my knees and he's standing; it's a little bit harder if he's lying down and I'm kneeling bending over him.)
Also, if you're sucking a guy off, try adjusting your body so that the guy can look at and finger your pussy while you do it. My current boyfriend says, 'Can I watch your pussy while you do that?' which strikes me as a funny way of putting it, but I always say yes!"
---
6. Keep a swimmer's mentality and breathe between 'strokes.'
"The key to deep throating is just plain old relaxing. Don't worry about your breathing, don't worry if you're doing it right, hell, don't even think about it. Keep your throat normal and relaxed and slide that dick in there without a thought. Dicks are soft, and as long as you become mindful of the shape of your throat, you'll be able to partially swallow something like a penis.
The length of the guy's cock usually isn't what makes it hard to swallow. Your food goes all the way to your stomach! However, if the guy is thick, it'll be hard to fit down your throat and you might tense up because it'll plug up your airways. The best way to work with this is keep a swimmer's mentality and breathe between 'strokes.' Bob up and down once or twice and on the third, pull up higher and take a breath. This'll help if you have anxiety about not being able to breathe."
---
7. No teeth. Ever. Bad.
"Blowjobs keep relationships alive, and there are some tricks I have picked up when it comes to blowjobs:
1) No teeth. Ever. Bad.
2) Don't forget about the twins. So many guys I have dated have said that no girl has ever sucked/licked their balls before. Gotta keep the twins warm, ladies! It doesn't take a lot; either just lick them softly if that's all you're comfortable with, or, if you feel okay with it, suck one into your mouth VERY GENTLY. Don't suck like you're trying to draw them out of the skin; just gently roll it around your mouth. Then, if you want to, carefully, very carefully, take both into your mouth at once. Run your tongue along them and let them bask in the warm of your mouth.
3) Keep things wet. No one wants raw skin on skin rubbing and tugging. Use your mouth to really lather up that bad boy. That way, not only is it easier for you to get your mouth around it, but handjobs are way more enjoyable.
4) Use both hands sometimes. Place one hand at the base, and one hand at the head (make sure the penis is wet), and move the hands in opposite directions. Now, be careful, this isn't supposed to be a Chinese burn. Make sure it's wet enough that your hands slide over the skin and not pull the skin. Move your hands slightly up and down at the same time and suck the tip. Classic move.
5) Start slow. Let there be a buildup and make him beg for it before you give him everything he wants.
6) Play with his balls while you suck him; the dual stimulation is apparently quite enjoyable.
7) While you are moving your mouth up and down, swirl your tongue from side to side for extra sensation.
8) Sometimes, it's nice to give the balls a bit of a massage. There are two ways here. One, use your thumbs to rotate in a circular motion around the balls. Again, make sure they are wet. Two, using the palms of your hands, gently cup the balls and push in an upward motion. GENTLY.
9) The deep throat. Not all women, like myself, are born without a gag reflex. However, like I did, you can train yourself not to have one. Every night, grab a toothbrush and brush your tongue as far back as your can go without gagging. Every night, brush the spot that just makes your gag. Each week, go back a bit farther, and a bit farther. After a while, you will be able to brush all the way down your throat and VOILA! No gag reflex!
10) HAVE FUN. Nothing is sexier than a girl having fun.
Side note: If you want to swallow, it's easier to have the penis at the back of your throat and to keep sucking as he cums."
---
8. Tight lips!! Loose lips do not make a penis happy.
"Here is my guide to giving a basic blowjob.
You may want to put your hair up. It's nice for him to grab and it keeps it out of everything. But some guys like it messy and would prefer you keep it down.
Ok. Start with just one solid lick, from the base to tip. Keep your hand/grip at their base (not too hard! Just a slight squeeze, remember.
A good blowjob includes hands, and a good handjob includes your mouth), and move your lips to close around the tip of their dick. You're going to want to swirl your tongue around a few times. You want it to be wet, make sure the entire thing is wet either from your tongue or spitting on it (don't be gross, keep it saliva, no phlegm, y'all).
Now, start off slow, just moving your mouth about halfway down on their dick, and then go back up. Remember to keep your tongue flat and solid against him, and cover your lower teeth if your lip isn't already doing that. No one likes teeth in oral).
Just continuing this about the same speed, you want to build him up and consistency/rhythm tends to achieve this. Try to take a little more of them in your mouth each time…and by now you should be increasing your speed slightly.
While you're here, you could be using your other hand to massage his inner thighs or fondle his balls (gently! Also ask him if he's OK with his balls being touched; not everyone is into that).
Also, don't be shy, you're sucking their dick for god sakes, move your hair out of your face and look at them; eye contact is sexy. Also, if you don't mind, don't forget to make noise; I'm told moaning feels amazing on a dick, so go ahead and try that out if you're willing
Now back to the original content. After every few bobs, come back up to the tip and just swirl your tongue around him before going back down. Also!! Don't forget to keep your lips tightly around them. Tight lips!! Loose lips do not make a penis happy. By this point he should be moaning or squirming or have some sort of indication that he's enjoying himself.
Don't stop. Keep your pace steady. If you're holding his balls, you will notice them tighten up, go down. Take him as deep as your mouth will let you. He. Will. Love. This. Plus, it helps if you don't like the taste of his semen; this way you still get the title of someone who swallows.
You can always vary your tongue movements, but this is a beginner's guide! Hope this helps someone."