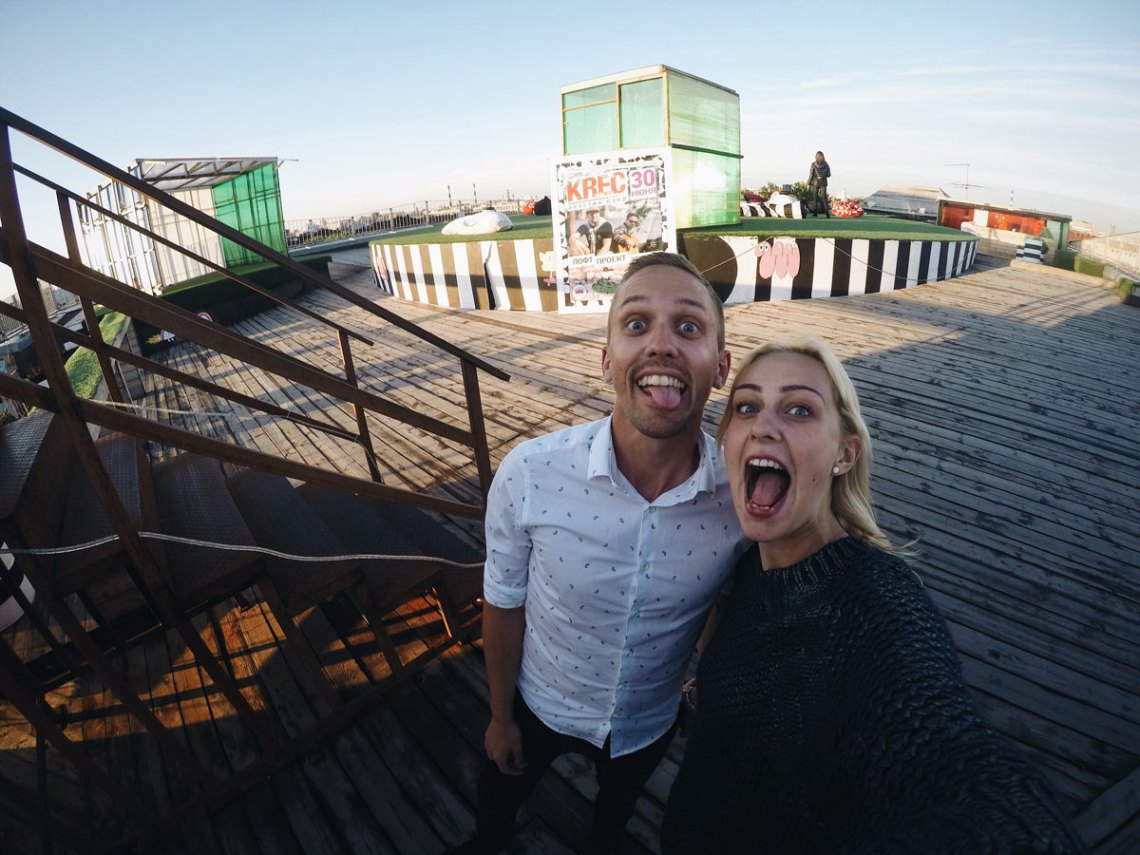 ---
1.
What do you say when you don't want to go to yoga?
Namaste at home.
---
2.
What did the pirate say on his 80th birthday?
Aye matey.
---
3.
What do you call a black man flying a plane? A pilot, you racist.
---
4.
Why did the old lady fall into the well?
She didn't see that well.
---
5.
How many tickles does it take to make an octopus laugh?
Ten tickles.
---
6.
Why do mermaids wear seashells?
Because D shells are too big.
---
7.
Why do scuba divers always fall backwards out of the boat?
If they fell forward, they'd still be on the boat.
---
8.
What's the difference between a hippo and a zippo?
One is really heavy, the other's a little lighter.
---
9.
So a German man is traveling across Europe. Eventually, after a few weeks abroad, he arrives at the Polish border.
The border guard begins to question him:
"Name?"
"Hans Schmidt."
"Place of birth?"
"Munich."
"Occupation?"
"Nein, just visiting."
---
10.
Who's bigger, Mr. Bigger or Mr. Bigger's baby?
Mr. Bigger's baby, because he's just a little Bigger.
---
11.
A man is walking down the street next to a giant wall. On the other side of the wall is an insane asylum. He hears the lunatics on the other side chanting "13! 13! 13!" He finds a small hole in the wall and peeks through to see what they're doing. Suddenly a lunatic pokes him in the eye and the loonies chant "14! 14! 14!"
---
12.
I keep hearing music coming from the printer. I think the paper is jamming.
---
13.
What do you do when you see a space man?
Ya park man.
---
14.
How does the man on the moon cut his hair?
Eclipse it.
---
15.
Have you ever smelled mothballs?
How'd you get their little legs apart?
---
16.
What's the difference between a dirty bus stop and a lobster with breast implants?
One's a crusty bus station and the other is a busty crustacean.
---
17.
How do you titillate an ocelot?
You oscillate its tit a lot.
---
18.
How do you think the unthinkable?
With an itheberg.
---
19.
The red ship crashed into the blue ship.
The entire crew was marooned
---
20.
Did you hear about the midget psychic that escaped from prison? He's a small medium at large.
---
21.
Me: Why couldn't the T-Rex make the bed?
Other person: 'cause their arms are too tiny!
Me: No, cause they're extinct, dumbass.
---
22.
Knock, knock
Who's there?
Europe
Europe who?
NO, YOU'RE A POO!!!
---
23.
Why do dogs lick their balls?
Because they can.
---
24.
Two sausages are sitting next to each other in a skillet. One turns to the other and says
"Hot enough for ya?"
The other screams,
"OH MY GOD, A TALKING SAUSAGE!!!"
---
25.
"Ask me if I'm a tree."
"Are you a tree?"
"No."
---
26.
Why is Santa's sack so big?
He only comes once a year!
---
27.
What's the difference between a garbanzo bean and a chickpea? I've never had a garbanzo bean on my face.
---
28.
Why was gambling banned in South Africa?
Because there were too many cheetahs.
---
29.
"Hey look a flock of cows!"
"…Herd of cows"
"Of course I've heard of cows! There's a whole flock of them over there!"
---
30.
How many therapists does it take to change a light bulb?
Only one, but the light bulb has to want to change.
---
31.
What do you get when you cross the Atlantic with the Titanic?
About halfway.
---
32.
Why did the mayonnaise blush? Because it saw the salad dressing.
---
33.
What's green, fuzzy, and could kill you if it fell out of a tree?
A pool table.
---
34.
A hairdresser curls up and dyes; a sculptor make faces and busts.
---
35.
Why do elephants hide in cherry trees?
Have you ever found an elephant in a cherry tree?
---
36.
What did the leper say to the prostitute? Keep the tip.
---
37.
Two peanuts were walking down a dark alley. One was assaulted.
---
38.
Three old ladies sitting on a park bench.
The first says, "It's windy isn't it?"
The second replies, "No, it's Thursday."
The third responds, "So am I let's get a drink."
---
39.
Do you think regular dogs see police dogs and go "oh shit, a cop"?
---
40.
What did one strawberry say to the other?
Nothing. Strawberries can't talk.
---
41.
What did the fish say when he ran into the cement wall?
Dam.
---
42.
"I like my coffee they way I like my women…
…without a dick"
—–fix
---
43.
There's a conspiracy theorist, and he devoted his while life to following up on leads. One day he dies, and gets welcomed to heaven, where he goes to find God.
He finds God, and is told he can have any one question answered, so he asks, "Who did 9/11? Was is the CIA, The Saudis? Who was it?" And God replies "none of them. It was Bin Laden."
The conspiracy theorist goes away and thinks to himself, "this plot goes way higher than I ever imagined."
---
44.
Why can't you trick an aborted baby?
Because it wasn't born yesterday.
---
45.
Two blondes walk into a bar; you'd think one of them would've seen it.
---
46.
How do you organize a space party?
You planet.
---
47.
Time flies like an arrow…fruit flies like a banana.
---
48.
What's worse than ants in your pants?
Uncles.
---
49.
Three potatoes are standing in a line. How do you know which one sleeps around?
The one that raises their hand and says I-da-ho.
---
50.
Ham and Eggs walk in to a bar, sit down, and place their orders. Bartender says "Sorry, we don't serve breakfast."