Images, product descriptions, and reviews from Amazon.com.
1. SAD FAKE BOYFRIEND PILLOW THAT PRETENDS TO HUG YOU
Price: $39.99
Product Description: Boy friend pillow is perfect pillow for any bed. The pillow measures 22-by-9-inches for the body and 36 inches for the arm. You can use this pillow as a body pillow or as a neck roll. The boy friend pillow provides firm sleeping support and it's great for snuggling.
Sample Review: "Unlike a normal pillow, the Boyfriend Pillow has a built-in arm that you can wrap around your body, simulating the sensitive touch of a lover's embrace. Made of ultra-comfy memory foam, the Boyfriend Pillow is shaped like a man's torso and can be positioned in a number of different ways (trust me)."
2. HUMAN RELAXATION CAPSULE
Price: $49,995.00
Product Description: Be the first in the U.S. to own one of the finest relaxation devices invented. Used in helath [sic] clinics all over Europe. Designed by the world famous Biotonus Clinic in Switzerland specifically for relaxation and stress reduction.
Sample Review: "I really love this product. It is relaxing, quiet, does everything it is billed to do. It is roomy enough to bring my laptop inside and I especially like the fact that it doesn't block wifi signals, because there is no interior handle. Please send someone, quickly."
3. CAN OF UNICORN MEAT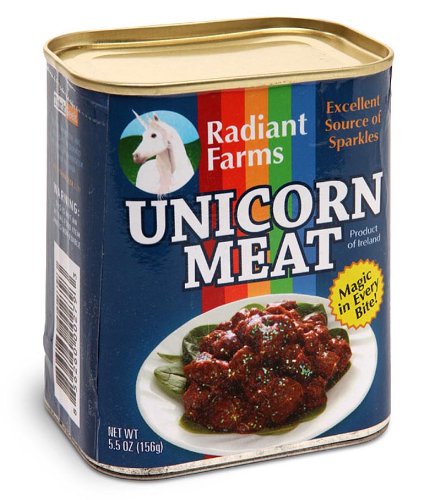 Price: $13.24
Product Description: Okay, for real: you can't eat this. It's a dismembered stuffed unicorn in a can….The bottom of the tin is easily removable to gain access to the mini dead unicorn inside. No can opener needed!
Sample Review: "Do NOT eat too much of this stuff at once. I had the rainbow runs for a week. The entire complex smelled like hopes and dreams."
4. CAN OF RADIOACTIVE ORE
Price: $39.95
Product Description: Radioactive sample of uranium ore. The ore sample material is Naturally Occurring Radioactive Materials (NORM).
Sample Review: "Magic stuff. Been taking 1 spoon a day for 3 weeks. I can now type this review using all 12 fingers."
5. DUCK AND LOBSTER CARCASS PRESS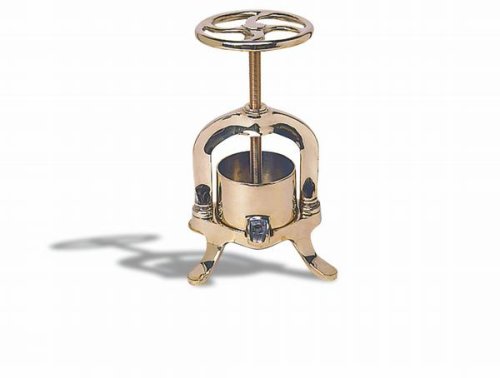 Price: $1,999.99
Product Description: This impressive polished solid brass duck press is used to extract juices. 20 inches tall overall. Removable tin lined barrel with drain spout measures 4 1/2 inches inside diameter by 3 inches deep and holds over 3 cups of duck. Tin lined concave pressing disk. Weighs 24 pounds.
Sample Review: "Please, only use DEAD ducks in this! I learned the hard way that is not for ducks that are still alive. The noises those things make as they are being squashed is terrible. It was so loud, my neighbors called the cops thinking there was a domestic dispute at my house. Of course I found out the hard way that using this thing on a live duck is considered animal cruelty. This device had no warning in the instructions about this, so it ended up costing me two good years and tens of thousands of dollars."
6. ANATOMICALLY CORRECT WHALE DILDO
Price: $56.99
Product Description: Just when you thought dildos couldn't get any bigger….Moby's Dick is a whale of a toy, modeled after an actual whale penis! …Novelty use only. Measurements: Total Length – 14 Inches Insertable Length – 14 Inches
Sample Review: "I ordered two, and they arrived together the following week. Service was prompt, the packaging was discreet, and my wife is happy, as am I."
7. DOLLY THE SEXY INFLATABLE SHEEP
Price: £2.89
Product Description: Meet dolly, the sexy inflatable sheep. Genetically modified for your pleasure, ewe'll never want another partner!
Sample Review: "I bought this for myself. I pound it ragged every night. However, having to make the bleating noises myself is just not the same as the real experience."
8. FIFTY-FIVE-GALLON DRUM OF PERSONAL ADULT LUBRICANT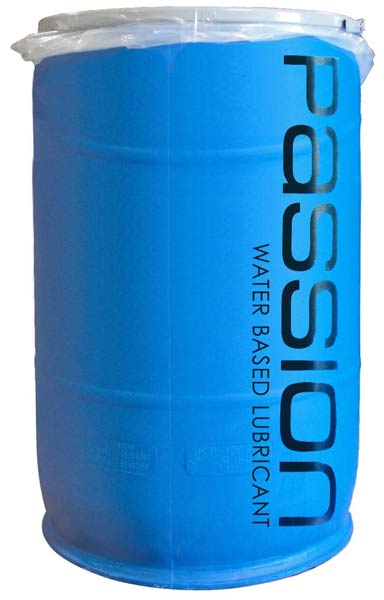 Price: $1,175.82
Product Description: What are you going to do with all this lube?! Wrestling match? Biggest adult party ever? If you are looking for a simply jaw-dropping amount of lube, Passion Natural Water-Based Lubricant is ready to get the fun started with this 55 gallon drum!
Sample Review: "Brad and I will be Grand Marshals at this year's San Diego Pride Parade, and we were looking for just the right touch to add a bit of pizazz to our appearance. So when we stumbled across the PASSION NATURAL WATER BASED LUBRICANT – 55 GALLON drum, we felt we'd struck gold: 'Just enough volume to soak an entire parade of spectators, and yet fits easily in our float.' Double win."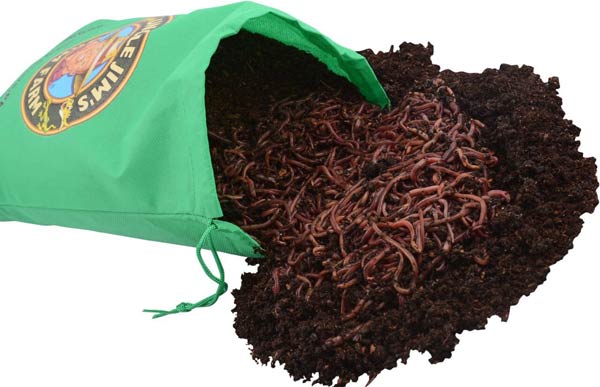 9. A TUB OF 2,000 LIVING WORMS
Price: $34.95
Product Description: YOU MUST PROVIDE A PHONE NUMBER IN ORDER TO GET YOUR WORMS SHIPPED!! Red Wigglers are tough and hardy. Adaptable to many environments, Redworms have been breaking down organic waste to make natural fertilizer for millions of years.
Sample Review: "Do not get the worms shipped from uncle jims worm farm. he is a liar and a thief. He sends you live worms ok, but they are always mixed breeds."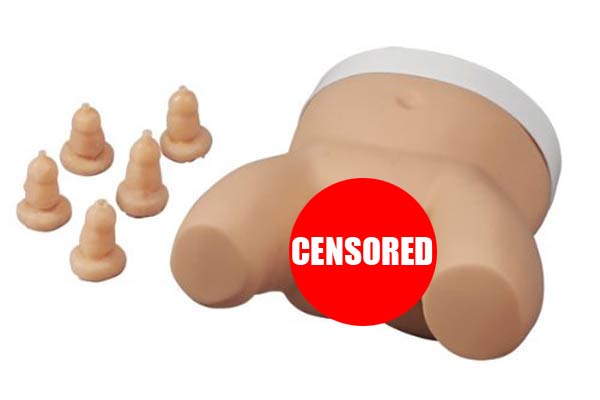 10. INFANT CIRCUMCISION TRAINER
Price: $192.00
Product Description: Manufactured with care by Nasco in the United States, this Infant Circumcision Trainer, White is an excellent addition to your classroom!
Sample Review: "Makes a perfect Christmas gift for that hard-to-shop-for creepy uncle/circumfetishist. The only drawback is that it doesn't scream, but you could easily remedy that by hooking it up to an MP3 player that plays circumcised baby screams while you 'practice'."
11. GANGSTA RAP COLORING BOOK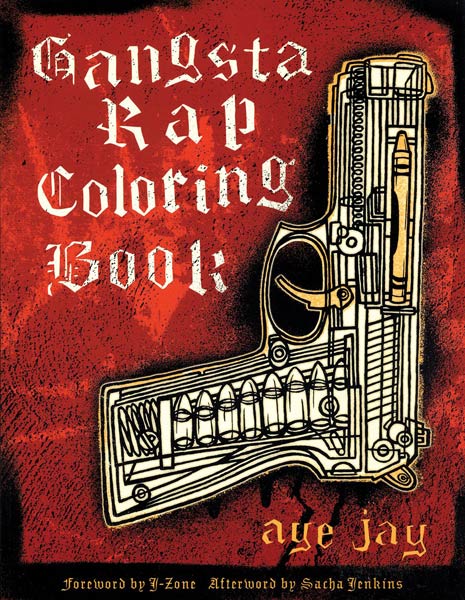 Price: $8.95
Product Description: The title says it all. Break out the crayons, 'cause it gangsta rap coloring time! 48 pages of line drawings of "Gangsta" rappers, done with the thick black line we all remember from the coloring books of our youth. The juxtaposition of the outlaw image of the rappers with the childlike innocence of a coloring book makes for an instant laugh.
Sample Review: "Buy this book, leave it right out on the coffee table during a party or visitors, and watch the hilarious reactions. The conversation over the great pages of rappers usually turns into a lively debate on who was the greatest rapper of all time. They are all in here: Biggie, Pac, KRS One, Cube, 50 Cent… about 40 in all. Just be sure to hide it sometime during the party, or you'll wake up the next day and find someone has colored-in your DMX. GREAT BOOK!"
12. FOUR-FOOT-LONG CAT-TAIL BUTT PLUG
Price: $39.95
Product Description: A very fun version of kitten play is for the kitten to wear the costume but then play as if parts of the costume became real, and the kitten has permanently become half kitten / half woman, and is freaked out by the whole ordeal. The master, it turns out, has tricked the kitten into wearing this magic costume, so that he can have her as a pet permanently. 
Sample Review: "This tail was all lovely and great until my partner and I attempted to play while I was wearing it… The neck is way too thick (or rather, the ratio of neck to the widest part of the plug is way too small), so it doesn't stay in place. Popped out immediately any time we tried to do anything fun. But good for show I guess?"
13. WOMEN'S BOOTY POP ENHANCING PANTIES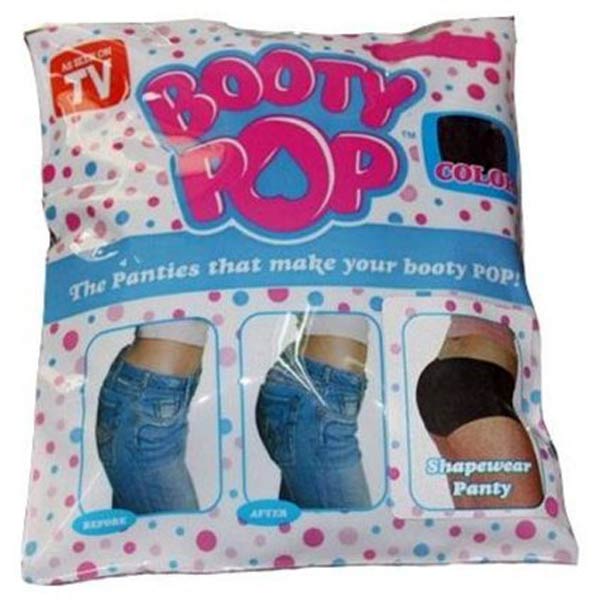 Price: $33.90
Product Description: Padded Panties
Sample Review: "I WOULDN'T EVEN GIVE THIS A STAR BUT HAVE TO FOR U GUYS TO KNOW HOW SHAMELESS THIS PRODUCT WOULD MAKE US FLAT BOOTY GIRLS LOOK I PUT THIS ON UNDER MY JEANS IT LOOKED LIKE I HAD TO LIL LUMPS NEAR MY A CRACK WHILE MY HIPS MADE IT LOOK EVEN WORSE OMG"
14. DISPOSABLE VAGINAL SPECULA (PACK OF TEN)
Price: $12.17
Product Description: Dynarex Vaginal Specula Disposable, Large, 10 Count (Pack of 10)
Sample Review: "My only complaint is that I wish it came with instructions. Although we knew my cervix should have been opened, we couldn't see it. After 2 tries and a google search on how to use a speculum, we found out that we had it upside down!!! Much easier to use once we inserted it the correct way."
15. MEN'S PERSONAL BALL LIFTER
Price: $13.05 – $22.95
Product Description: The Ball Lifter® lifts without any fancy contraptions or discomfort. Simply, a soft elastic band rests under your balls lifting them up and forward, pushing your cock and package forward. And the best part is, it's all you. And don't worry about being descrete [sic], there is nothing embarrassing about wearing the ball lifter. It is sexy and hotter than a jock strap.
Sample Review: "I like this thing because it keeps my nuts up front. I bought it because I always sit on my nuts and it hurts like hell. This thing solves that problem for me very nicely."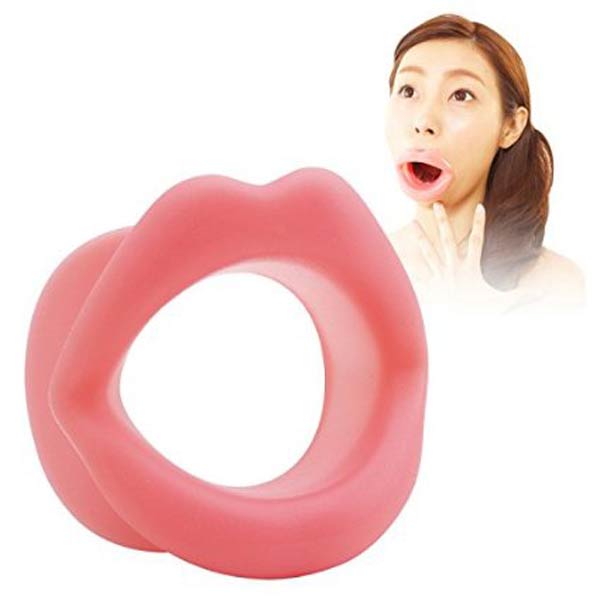 16. FACE SLIMMER
Price: $10.58
Product Description: …for three minutes during a day…holding the mouthpiece made of the silicone in the mouth…large face…refreshingly slacken. It leads to a youthful mouth that went up [kyu] and the corners of the mouth at the [heno] character entrance by strengthening muscles of facial expression not so used in daily life.
Sample Review: "I bought this for my wife before our honeymoon and I have to say that it more than sealed the deal on many occasions. No longer was fatigue an issue when it came to facial muscular endurance. She could read the newspaper while using it – as a matter of fact, we both read the newspaper, she got the back and I got the front. It is also great for constipation and requires no lubricant. So many new openings have been discovered!"