1. JUST LIKE HEARTS, PENISES CAN BE BROKEN
Even though there is technically no "bone" in a "boner," it can still break during rough sex—and it even makes a horrible snapping noise! OUCH! During what is known variously as a "broken penis" or a "penile fracture"—which happens to an estimated 200 unfortunate American men yearly, and often while a woman is riding them on top—blood vessels explode, the penis swells and becomes dark purple, and your little willy is out of commission for at least six weeks because it's stuck at home in bed wearing a tiny penis splint. (source)
2. MOST MAMMALS HAVE LITERAL BONERS
Along with horses, Homo sapiens is one of the few mammals whose "boners" don't literally contain bones. (source)
3. IT HAS A MIND OF ITS OWN
Your penis is ruled by your autonomic nervous system, much like your heart rate and blood pressure. That means that sexual arousal is often involuntary and occurs at the most humiliating times, as any teenage boy with a raging erection who's had to deliver a lecture on snails in the front of the entire ninth-grade biology class can attest. (source)
4. THREE KINDS OF BONERS
Scientists who spend a lot of time thinking about boners and measuring them—I would guess they're called "erectologists"—break down erections into three categories: 1) psychogenic (the result of fantasies); 2) reflexogenic (the result of physical stimulation; and 3) nocturnal (the result of getting an involuntary hard-on while you're passed out cold and snoring like a crocodile). (source)
5. FOUR BLOODY SHOTS OF WHISKEY
In order to make the miraculous transition from flaccid to hard, the average human penis must fill with four whiskey shots worth of blood. Then again, if you also drink four whiskey shots, you may have trouble getting hard at all. (source)
6. MEN ARE 'ROUND-THE-CLOCK ERECTION MACHINES
Whether awake or asleep, most men average 11 erections every day—that's from when the cock crows until the cock crows again the next morning. (source)
7. FETUSES HAVE BONERS, TOO
The developers of ultrasound technology probably didn't expect that their invention would reveal that male fetuses start getting erections during their third trimester in the womb, and now that you're aware of this fact, you will never be able to wipe it from your brain. (source)
8. BONERS AFTER DEATH
Men who die via hanging are prone to getting a "death erection" when gravity forces blood down into their penile tissue. This phenomenon is known as "angel lust." (source)
9. ORGASMS WITHOUT ERECTIONS
Yes, it happens—some men can have orgasms without ever getting even slightly hard. This probably makes them happy. Their partners? Not so much. (source)
10. HALF OF IT IS INSIDE YOUR BODY
If your penis measures five inches, you can tell people it's ten inches, because that's technically true. Half of your penis will always be concealed inside your body, and you can feel it while you're erect if you press down on your perineum, AKA your "taint." There's the rest of your boner, tucked safely inside of you. (source)
11. THE POISONOUS SPIDER THAT KILLS ERECTILE DYSFUNCTION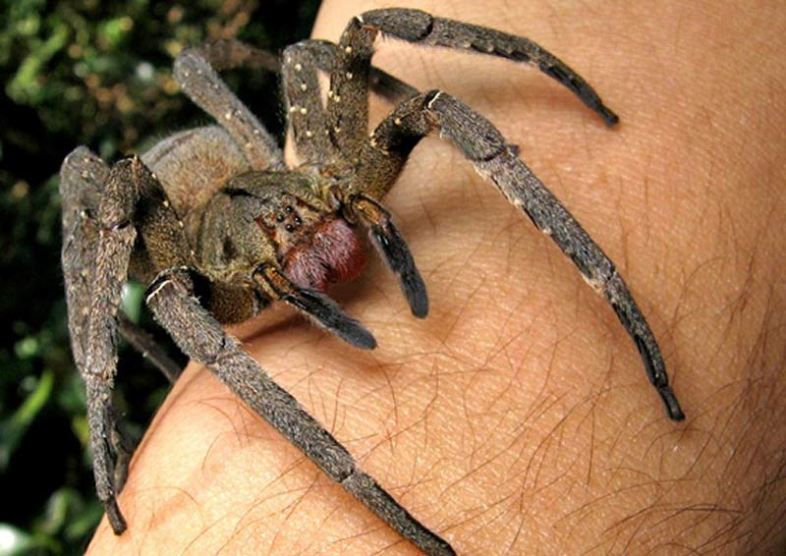 The Brazilian wandering spider wanders around Brazil inflicting tremendous suffering upon humans—but there's also an upside! The spider's toxic venom can induce priapism in men, which means that while they're writhing around on the floor due to loss of muscle control, they will also enjoy a robust hard-on while they're doing it. (source)
12. GREETING THE DAY: THE TRUTH ABOUT MORNING WOOD
Since I woke up with a stubborn morning erection, I'm finding it hard to type, so here's a short video about "morning wood":
[youtube https://www.youtube.com/watch?v=D1et5NgT6bQ&w=786&h=442%5D
13. ERECTIONS LASTING LONGER THAN FOUR HOURS
Priapism is a medical condition in which the penis stays as hard as a lead pipe for at least four hours and steadfastly refuses to soften. It doesn't sound bad to your run-of-the-mill premature ejaculator who can barely last once it's out of his pants, but priapism can be an extremely painful condition that can ultimately result in the loss of one's penis. (source)
14. IF YOU WANT A BETTER BONER, STOP TOUCHING YOURSELF!
Guys, studies have shown that when you quit playing with yourself all the goddamn time, blood flow increases to your penis during those rare occasions when you might actually be having sex with someone else. So for the sake of your partner—and for God's sake as well—stop touching yourself all the time. (source)
15. A BLOW-UP BALLOON BETWEEN YOUR LEGS
If you should suffer the tragic misfortune of not only being unable to achieve an erection by yourself, but you find that even tried-and-true boner pills such as Viagra and Cialis don't do the trick, you can always get a penile implant. Whenever you want to get hard, you just pump a little grape-sized valve that's been implanted in your scrotum, and your limp dick will inflate like a party balloon within seconds! It only involves an extensive surgery that places plastic rods inside your penile shaft and a reservoir of saline solution in your stomach, and there's nothing about any of this which should make you self-conscious or your female partner nauseated! If you dare, you can actually see the whole inflation process on a live, hairy human male before your very eyes here. Don't say you weren't warned! (source)
16. MEDICATIONS THAT CAUSE IMPOTENCE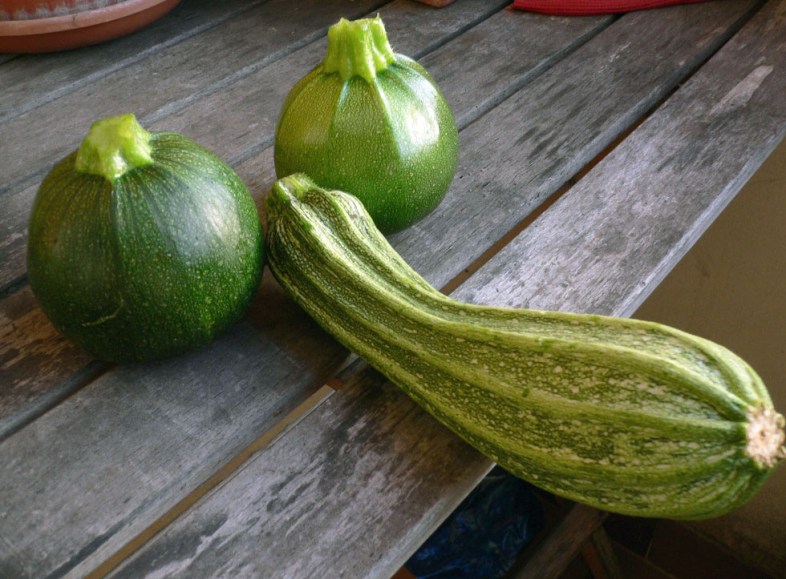 If you're taking Adderall, antidepressants, antihistamines, diet pills, and/or tranquilizers, you might have to kiss that erection of yours goodbye, because all of these medications are extremely boner-hostile. (source)
17. LIVE FAST, LOSE YOUR ERECTION
Certain unsavory lifestyle choices—such as smoking tobacco or weed, snorting meth or cocaine, shooting heroin, and alcohol abuse—can cause nerve damage, shrink, your testicles, lower your testosterone levels, soften your erection, and cause you to lose your girlfriend. (source)
18. MEASURE FROM THE TOP SIDE
If you'd like to measure your erection—and it's a verified scientific fact that every young man in world history has done it multiple times—measure it from your tummy side, not from your scrotum side. Leave the scrotum side alone. It's gross down there. (source)
19. GROWERS V. SHOWERS
A "grower" penis is one that increases significantly in size when it becomes erect. A "show-er" is one you show off when it's limp, because it doesn't get that much bigger when hard. Research has shown that shorter penises expand around 86% when they get hard, as opposed to longer ones, which grow only about 47%. (source)
20. THIRTY MILLION MALFUNCTIONING AMERICAN PENISES
Around 30 million American men suffer the heartache and humiliation of erectile dysfunction, also known as "ED," which is probably the most annoying acronym in the world to guys named Ed. (source)
21. RECORD FOR CONSECUTIVE EJACULATIONS WITHOUT GOING SOFT
The official world record for consecutive male orgasms without loss of one's erection is a staggering six blown wads over the span of thirty-six minutes without once going soft. Bravo, señor! (source)
22. ERECTIONS NEED EXERCISE
If you don't have regular erections, your penis muscles will atrophy just as your biceps will if you aren't regularly lifting weights. Without a steady diet of boners, your penis can lose up to an inch in length—and you don't want that, do you? (source)
23 RIDE THE LIGHTNING
Nitric oxide is caused naturally by lightning. Nitric oxide is also the chemical compound that increases blood flow to the penis and causes erections so sturdy, they may as well be lightning rods. (source)
24. PURPLE HOMEWRECKER?
Euphemisms for "erection" include boner, hard-on, woodie, stiffie, pocket rocket, chubbie, throbbing gristle, and purple homewrecker.