Pearls of wisdom from the only person in world history who's both a country music star and a gay icon.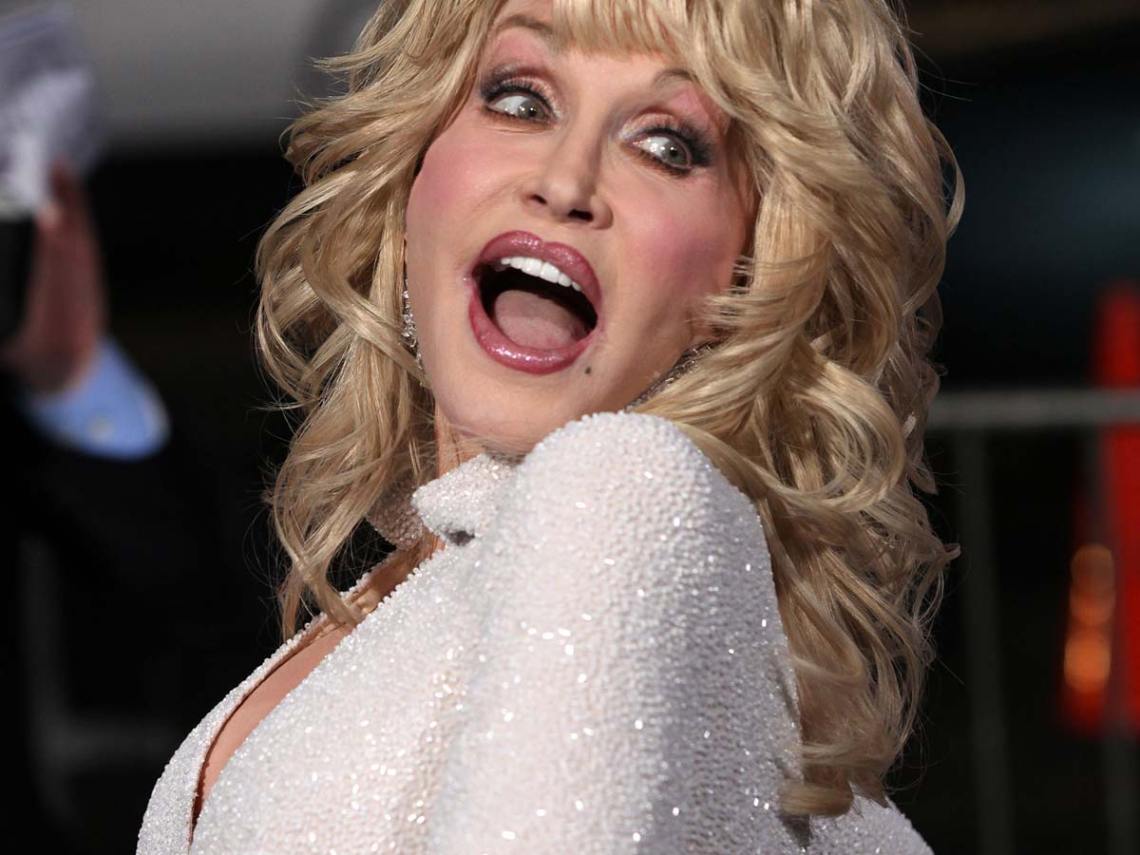 1.
If you don't like the road you're walking, start paving another one.
---
2.
It costs a lot of money to look this cheap.
---
3.
The way I see it, if you want the rainbow, you gotta put up with the rain.
---
4.
We cannot direct the wind, but we can adjust the sails.
---
5.
Find out who you are and do it on purpose.
---
6.
Storms make trees take deeper roots.
---
7.
My weaknesses have always been food and men—in that order.
---
8.
I was the first woman to burn my bra—it took the fire department four days to put it out.
---
9.
The secret to a long marriage is to stay gone.
---
10.
Funny thing is that the poorer people are, the more generous they seem to be.
---
11.
I can't do nothing just a little.
---
12.
I am not gay, but if I were, I would be the first one running out of the closet.
---
13.
I'm no natural beauty. If I'm gonna have any looks at all, I'm gonna have to create them.
---
14.
It's hard to be a diamond in a rhinestone world.
---
15.
Don't get so busy making a living that you forget to make a life.
---
16.
God and I have a great relationship, but we both see other people.
---
17.
I have a strict policy that nobody cries alone in my presence.
---
18.
You'll never do a whole lot unless you're brave enough to try.
---
19.
I've had heartaches, headaches, toothaches, earaches, and I've had a few pains in the ass; but I've survived to tell about it.
---
20.
Every single diet I ever fell off of was because of potatoes and gravy of some sort.
---
21.
A lot of dreams can turn to nightmares…if you don't really work them.
---
22.
I always just thought if you see somebody without a smile, give 'em yours!
---
23.
You can be rich in spirit, kindness, love and all those things that you can't put a dollar sign on.
---
24.
When someone shows you their true colors, believe them.
---
25.
I'm old enough and cranky enough now that if someone tried to tell me what to do, I'd tell them where to put it.
---
26.
I'm not offended by all the dumb blonde jokes because I know I'm not dumb…and I also know that I'm not blonde.
---
27.
I look just like the girls next door…if you happen to live next door to an amusement park.
---
28.
I've always kinda been a little outcast myself, a little oddball, doin' my thing, my own way. And it's been hard for me to, to be accepted, certainly in the early years of my life.
---
29.
I have a big gay and lesbian following and they've been very loyal and kind to me.
---
30.
I hated school. Even to this day, when I see a school bus it's just depressing to me. The poor little kids.
---
31.
I love to flirt, and I've never met a man I didn't like.
---
32.
I just kind of wake up with a new idea and new dreams every day, and I follow that dream, as they say.
---
33.
Until I was a teenager, I used red pokeberries for lipstick and a burnt matchstick for eyeliner. I used honeysuckle for perfume.
---
34.
I just don't have time to get old!
---
35.
We're all just a bunch of sinners, but we do the best we can.
---
36.
They say somebody's 'street smart.' I feel like, if I got intelligence, it's just a country smart.
---
37.
I think there is a little magic in the fact that I'm so totally real but look so artificial at the same time.
---
38.
I've used my femininity and my sexuality as a weapon and a tool…but that's just natural.
---
39.
I am a tender-hearted person, and I feel everything to the ninth degree.
---
40.
Life is a song to me.