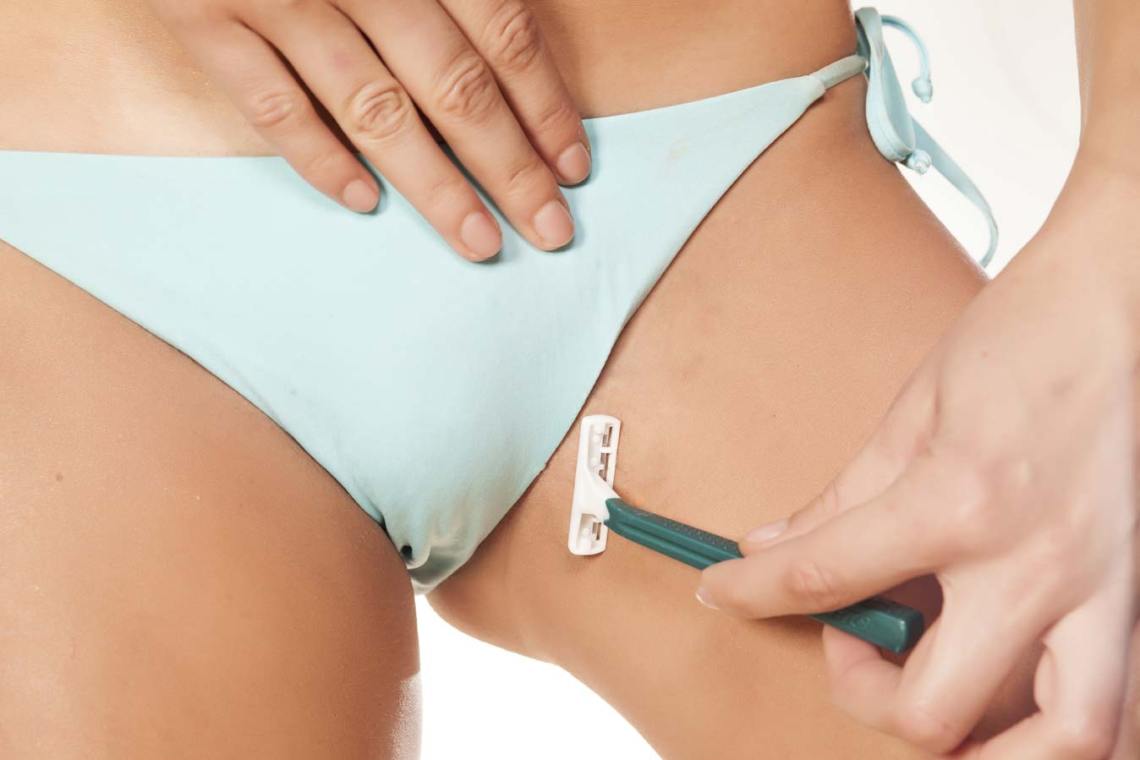 I like my woman like I like my coffee.
Absolutely no pubic hair.
I like my women like I like my oval offices.
No sign of Bush.
I like my women like I like my Excel data.
Trimmed.
Trimmed. Best of both worlds…not scratchy, not clammy, not able to hide a fully stocked British warship.
I prefer when guys are trimmed. Not bare, not bushy.
Trimmed is way sexy.
Shaven or trimmed, because hair doesn't taste very good.
I've recently started to rock the reverse landing strip. So pretty much just shave a line down the middle. My buddies and the one girl that saw it think its hilarious. Really hope it becomes the new trendy style.
I would always shave because I figured that's what guys liked. I've shaved from about the age of 14-15 up until a year ago when my boyfriend "came out the closet" and admitted to being turned on by a full bush and requested that I stopped shaving. It was weird to me at first, and I still keep it trimmed nicely. But damn, it's so much better I really don't want to go back to shaving it if we ever break up.
I like Shaven or Trimmed, but the worst is stubble. It's not a deal breaker or anything.
I prefer both my men and my women to have natural pubic hair but if it's their choice to have it shaven then I won't complain. But anyone who complains about someone having either or always bugged me because it seems so childish to do so. It's a natural part of being an adult to have body hair.
Bushy as possible. When you are muffing them out you might hit it lucky and find the odd bit of food that got caught in the hair. Also if you happen to have a slight itch on your pork truncheon you can accidentally skid it across the rough surface to give it a good old scratch.
Give me the natural babe.
I like her smooth and bald. It feels nicer to touch, and is also nicer to see IMO.
Fully natural. It just looks weird if I shave my right hand.
Completely shaven is the dream. No hair in your teeth, easier access to everything and the view is absolutely phenomenal.
Dick moss is hot.
Honestly, depends on the vulva. Some need a full bush, but trimmed, some need just a small patch or landing strip, some can be bare. Yeah, I like a little landscaping done down there, and I take care of my twig and berries.
Trimmed.
Full natural is just too much to handle, and unless she's shaving every single day… there's going to be stubble. That's not comfortable on the face. Trimmed is best.
But to be perfectly honest… I wouldn't really care either way. I'd let her choose.
Full natural. I like to explore the Jungle!
Fully natural. Yeah, the occasional hair in your mouth is unpleasant. But I like to play with hair pretty much everywhere on the body (excluding pits). And as long as they're clean I like the way it smells to bury my face in it. I kinda like hairy guys in general, though.
Least favorite is completely shaved, it just looks and feels weird to me. But it's not going to keep me from going down on someone if they do it.
I'm willing to trim on occasion if someone asks for it, but I won't shave.
Full Natural. It is such a waste to shave a bear.
Either trimmed or natural. I don't want a little girl's vagina; i want a woman.
Trimmed. I hate the super smooth feeling tbh. Eating out a girl with prickly vag is worst. My lady uses my trimmer on the lowest setting and shaves cleans around certain areas.
Hair. All of the hair. Forever.
I prefer natural or trimmed. It depends on the lady. Some women have beautiful pubes, other women have what looks like a dead rat stapled to their cooch. Those bad ones are rare though.
I just find it arousing. When a woman is shaved there is almost nothing to see from the front, maybe a slight line or a hint of labia, but that is all.
The hair shows something, but also keeps it mysterious. The same way that lingerie hides and hints.
I don't know how you guys like full natural; it's like fucking a gorilla.
Trimmed because:
a) lots of hair looks gross
b) a bald vagina looks like the facehugger from Alien.
You wouldn't care about the length of the grass when picking an apple off a tree, but if you are gonna make me pick the apple up off the ground, with my mouth, the grass better be short.
Trimmed or natural. I prefer that it looks like I'm going down on a woman, not a prepubescent girl.
I like a cute bush. I think it's classy and super sexy. If feels good too as opposed to sandpaper. Also: no razor rash or little pimples / ingrown hairs.
It creates variety, and it's fun to discover what a girl is packing. If feels better against my skin too when we're rubbing together.
Those complaining about not being able to eat a girl out because of it are, IMHO, either super squeamish, don't know what parts to lick, or are eating out shedding cats.
That being said, I wouldn't turn it down either way. Sometimes I'm in the mood for bald too. But…bush is hot.
Natural. The friction is wonderful on the clit. I feel like stubble would hurt and frankly i like the appearance of hair on a man unless it was particularly out of control.
When did the shaving/waxing totally become a big thing? I'm over 50—this was never a thing I think until maybe the last 10-15 years? I hate to admit I've never seen shaved genitalia on either sex. Wouldn't a shaved pussy look like you were with a 5th grader? (though I get the pube thing in the mouth)…got shaved for surgery once, it isn't fun growing out. Sorry, carry on.
I'm a het woman and I prefer my men as hairy as possible everywhere.
I'm over here in my private life licking hairy b-holes and unkempt snatches while people in this thread are like "Ew, hair in my mouth? Gross!" I feel like the next generation is going to want to engineer genetically hairless offspring that will later grow up to fuck each other in sterile tubes. When did people stop reveling in the fact that sex is filthy, animalistic, and amazing?
Landing strip is what I prefer from my lady. When I have one. If I have one. I'm so lonely.
Shaved, none of that Troll Doll shit.
All pubes. ALL of the pubes. Like, they have never even LOOKED at a razor. This counts for all body hair—back, chest, face, nose, butthole. Everything. I have never been with a guy too hairy for me and I only tend to date hairier races—i.e., Middle Eastern or Indian.
On the other hand, I like girls with the opposite. As little hair as possible and I keep myself the same way.