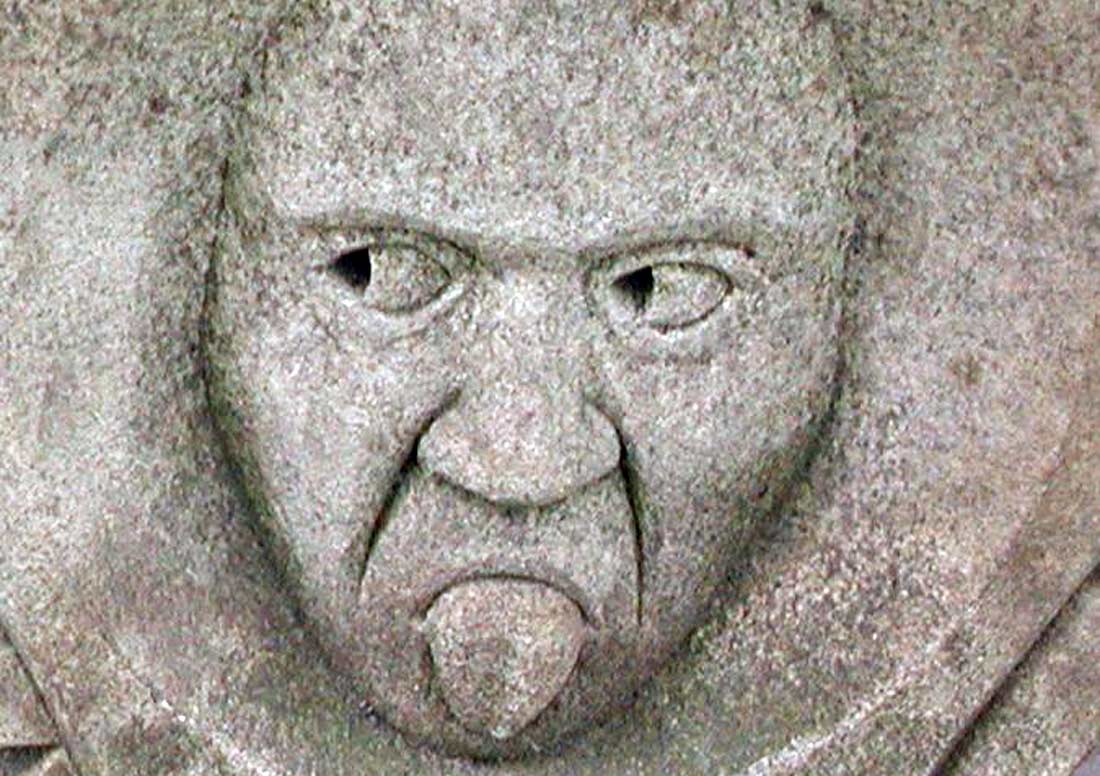 He used to poke his poop in the toilet with his finger…I guess to watch it bob back up to the top? Gross.
She used to lick her ex's asshole because he liked it. Kissing her was never the same for me again after she shared this information.
She has a tendency to poo herself when she drinks enough.
He never washes his hands after he takes a shit. It grossed me out to have sex cause all I would think about are the shit stains emanating from his unwashed hands.
Walked in on an ex on all fours, naked, getting just railed by her dog. She tried to get up but apparently the dog got stuck inside of her and so he's just pounding away as she starts crying and trying to explain.
She let her dog eat her used period pads because—and I quote—"The bin is too far away." Yeah.
She let a dog lick peanut butter off her vag. Also she had a 3-way with a couple, the dude had herpes but she let him go raw dog because he wasn't having an outbreak.
Thank god the second story was after we broke up.
He used to collect his earwax by using the glass eyes of his childhood teddy as a Q-tip. I knew him aged 20. The wax was very thick.
She has a serious sexual thing for old people. Like, she'd hound around and sleep with 70-year-olds.
She has a thing for rape. She told me we'd never have sex until marriage, and then tell stories of how much of a slut she was in the past. She'd get things all hot and heavy and then just stop and get all rigid and turn a cold shoulder. She dumped me after a few months, and later told me it was because I was "supposed to just take what you wanted, but you didn't, and that's no fun."
He likes porn that involves goats or sheep.
She wouldn't change the sheets when she bled through during her period. She actually NEVER changed the sheets.
She'd sleep in it for months on end, adding to the patch of blood whenever she bled through again.
He started wearing a girdle just before we broke up. He also told me he was a creationist. I'm putting that in the gross pile.
He had sex with his uncle in a gay sauna. No penetration, just hand jobs from what he said.
And he was 24 at the time, so not a case of "Uncle Bad-Touch."
The temptation to give him a hearty rendition of "Shut your fucking face, uncle fucker" when we broke up was overwhelming.
Wiped back to front.
He would use a sock to masturbate with…the same sock each and every time—and would only wash it once a month. He bragged about it to me thinking I'd find that hot. I didn't.
She had some weird scarring around her butthole. She told me it was from a bike accident. After we broke up, her older sister told me she had stuck a shampoo bottle in her ass. It got stuck. She was too embarrassed to seek help. Fecal matter built up around it, making it larger. She shit it out. It completely ripped her asshole.
My most recent ex has shit his pants… More than once… In the past year… Way, more, than once…
She would pee when we had sex. On purpose.