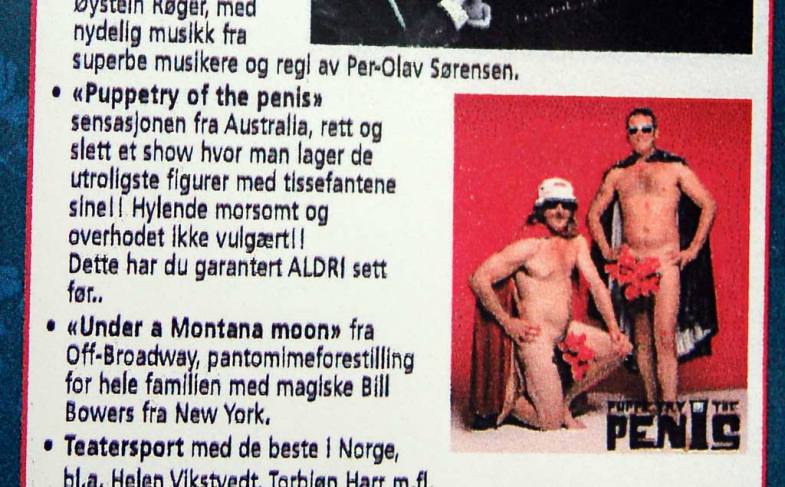 1.

Opening doors when my hands are full of groceries.

2.

It would be cool if it wagged when happy. That shit would be hilarious.

3.

Pen. Imagine if someone asked you for a pen.

4.

Flicking cashews into my mouth.

5.

Something like E.T.'s glowing healing finger.

6.

A skeleton key to open all doors.

7.

You know how chameleons have extendable sticky tongues for grabbing things? That.

8.

Well, I'll go with the ability to dispense coffee. I'd finally not have to beg to get my dick sucked in the morning.

9.

Prehensile. So I can eat fast food while driving to work.

10.

It can produce 24KT gold coins.

Naturally, there's a major "catch."

You can produce as many as you want but each one takes a little over an hour and is incredibly, blindingly, horrifyingly painful. The first 45 minutes are just garden variety pressure and swelling, the next 15 are severe and the last ~3 (when the full sized doubloon "passes") are chronic.

Make it through a day of this and by god you have 24, 24Kt gold doubloons.

11.

Wi-Fi router.

12.

It would produce sperm that causes weight loss; I'd be getting done left, right, and center.

13.

Scratch my balls.

14.

Light saber.

15.

Kick stand.

16.

Particle accelerator.

17.

Directing traffic.

18.

Shooting semen for self-defense, like a squid, non-sexually. My zipper would do a lot more zipping.

19.

Air horn with confetti explosions. (Don't ask where the confetti comes from.)

20.

Breathalyzer.

21.

Laser pointer.

22.

Universal remote control.

23.

It's my assistant. If I'm wearing a tool belt it will hand me things like hammers and screwdrivers. Good penis.

24.

Defibrillator.

25.

Glow stick!

26.

Lifting up random stuff like elephants do with their trunks. Maybe a ball, maybe a barrel—a log—whatever floats my boat at the time.

27.

Mine would be the ability to talk and sing. We've known each other a very long time and it would be great to have conversation. The bad part would be randomly breaking out in song.

28.

A portable USB charger, 'cause my iPhone dies too quick.

29.

Pressing buttons and doorbells.

30.

Filling out tax forms.

31.

Making women laugh!

32.

It becomes a Swiss Army knife.

33.

Gasoline nozzle.

34.

My penis will excrete dangerous amounts of sriracha sauce daily. Sex would not be a pleasurable experience.

35.

ATM.

36.

Soft-serve ice cream dispenser. It can even do swirls!

37.

PEZ dispenser.

38.

Flamethrower.

39.

Every time I whip it out and wave it like a baton, a symphony starts up out of nowhere.

40.

It takes temperature, orally…or rectally?

41.

Grappling hook.

42.

I have the ability to use it as a confetti cannon. No more will I be at a special occasion and suffer from the awkwardness of not having a proper confetti blaster.

43.

It has a ubiquitous 2D barcode on it that allows access to any event. The scanning may be awkward, but the benefits are quite nice.

44.

I think it would be nice if dicks had wings and you could fly with them. Or you could turn your dick into a helicopter propeller and just fly like that.

45.

I want to suck up water with it like an elephant trunk.

46.

Regeneration like a lizard's tail but I would want it to regenerate in like an hour. Just remove my old penis and throw it at people I didn't like.

47.

Pooping, now I don't have to sit for anything, and it opens a whole new book of awesome BJ pranks.

48.

A breath strip.

49.

A beer tap. I'd be the life of the party. Who wants some dick beer?

50.

Swinging from tree to tree whilst bonding with other animals.

51.

To be able to grab a tissue, reach back, and wipe my ass clean.

52.

It can detach from my body and fight crime.

53.

Can opener/beer bottle opener. The look on people's faces when I whip it out at a party and open a round for everyone…priceless.

54.

Straw. Just dip it into a favorite frosty beverage. Hydrate.

55.

Mood adjustment. Rotate clockwise to get adrenaline pumping, rotate counterclockwise to chill out.

56.

It now dispenses pumpkin-spice latte instead of semen.

57.

Sniffing for truffles.

58.

It remembers people's names.

59.

Detecting oil is the obvious choice; who doesn't want to use their penis to get rich?

60.

It finds hidden coins.

61.

Nutcracker.

62.

Scratching my back.

63.

It would point to the direction of the magnetic North Pole and would be used as a compass.

64.

Fighting crime. Through my urethra, I shoot crime-repelling spray but always get arrested for public nudity.

65.

A hat stand.

66.

Directing traffic.

67.

I wanna use it to brush Morgan Fairchild's teeth.

68.

Obviously, it should function as a hand sanitizer dispenser.

69.

Shoot spider webs. I shall be known as Spider-Dick.

70.

Feeding me peanuts.

71.

Texting while driving. Problem solved.

72.

You know how Thor spins his hammer around really fast and then let's its momentum pull him into the air to achieve flight? That. I want my penis power to be that.

73.

To pick up, and feed myself, doughnuts.

74.

Flamethrower to kill spiders with.

75.

Well, hold on now, I'm still waiting for the sex part.