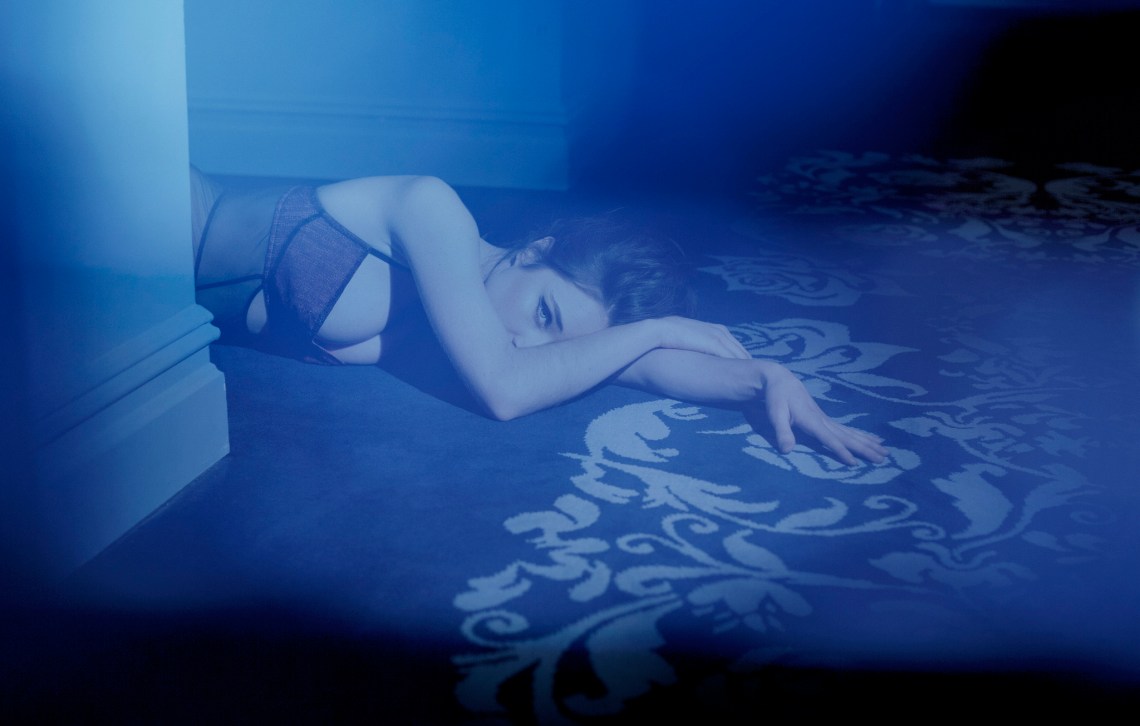 1.
Make eye contact. When you're going down on him, when he's on top, when you're doing it doggie style turn around. Eye contact lets him know how invested you are, and how hot you think it is that he's the one you're fucking specifically.
2.
Be vocal. Moan, say his name, dirty talk. He's not going to know you like something unless you make it known.
3.
Be active. No one likes having sex with someone who just wants to lie there. That's boring.
4.
Get on top. Too many people settle for missionary these days. Get on top of him and ride him.
5.
While on top don't just move up and down. Grind on him, move your hips in circles. Change up your direction and watch him lose him self to the different sensations.
6.
Don't forget about your hands. Trace his body with your fingers, hold down his arms when you're on top, tangle your hands in his hair.
7.
Experiment. Have sex in different places, in different positions. Don't get stuck in a rut.
8.
Ask him what he wants, what feels the best for him. Then do it. And don't just blow him because it's his birthday. Do it because you both deserve hot sex and crazy orgasms.
9.
Bring up sex when you're both away from each other. Send him dirty snaps, naughty texts, little tidbits of want you want him to do to you. Be on his mind at all times.
10.
Be enthusiastic about sex. It's obvious when someone is just going through the motions, and when they're actually excited and into what they're doing. Turn him on by being turned on.
11.
Figure out what part of your body is his favorite and pick positions that highlight it. Cowgirl for your boobs, reverse cowgirl for your ass, standing while grabbing your ankles for your back, kneeling together for your hair. It'll be fun for him and make you feel extra hot knowing that he's getting a visual like none other.
12.
Tell him when you're about to cum. There's nothing quite as exciting as knowing you're about to get someone else off.
13.
Find the things that make you feel the sexiest, you feel the hottest, and do them for you. Seeing you wearing lingerie on a Monday, savoring a bubble bath on a Thursday, and really just feelin' yourself? That's super attractive and memorable.
14.
Masturbate together. Not only can it be crazy foreplay, but it helps know how to get the other person to climax. It's educational and hot!
15.
Dirty talk dirty talk dirty talk. There's not enough emphasis in the world put on how ridiculously arousing it is to hear what someone wants to do to you, or what they're thinking while they have you inside them. A girl who dirty talks is always on someone's mind.
16.
Make sure to pay attention to his balls. They're often neglected.
17.
Nibble on his lips when you're kissing him. It's a sign you're actually hungry for what he's about to do to you.
18.
Don't run to the shower or bathroom directly after. Savor each other, linger. Soak each other up as much as you can even when you aren't in the actual act.
19.
Don't be afraid to touch yourself or guide him to your clit or your nipples or wherever you need a little extra attention. It's helpful and really hot to know someone wants to cum.
20.
Eight little words: "What do you want to do to me?" Say them and then let him do them.
21.
Over all? Just communicate. Be the girl who is unafraid to ask for what she wants and give her partner what they want. That's how you have the best sex. It just is.