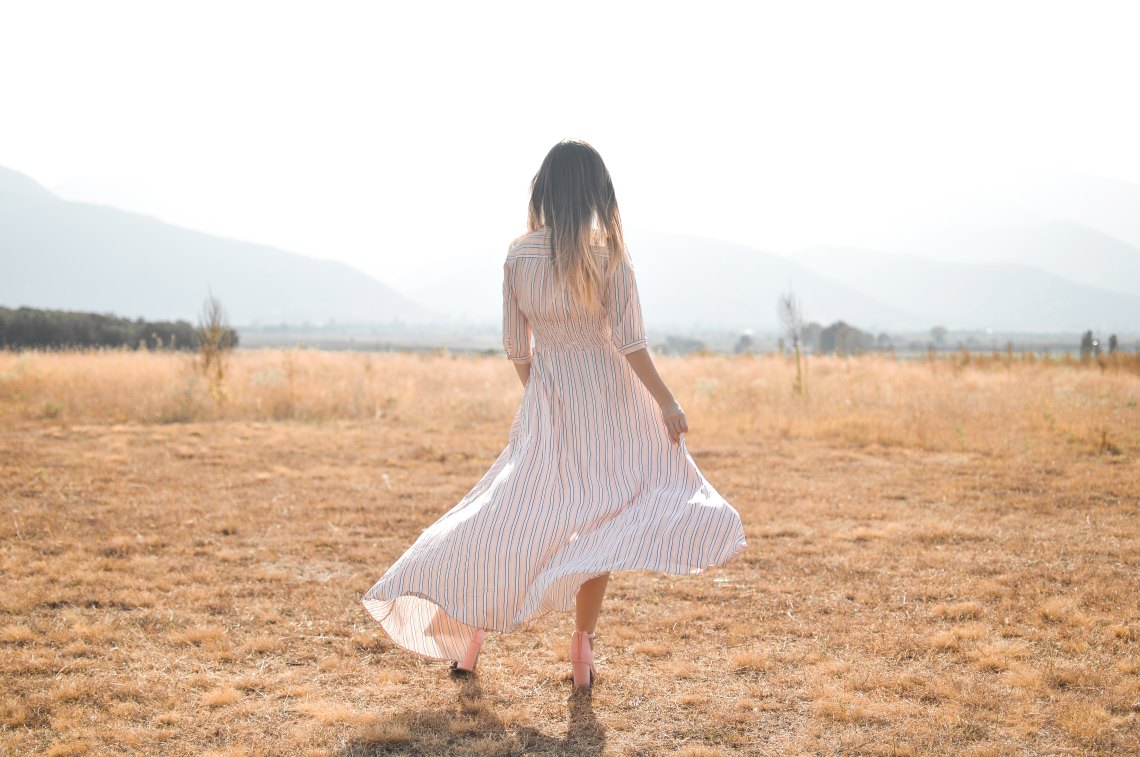 Historically, I'm the type of woman who bounces back after defeat or a let-down, energized by the blow to make changes for improvement. This though, this moment of alone-ness, has felt different than all the others that came before.
I guess true heartbreak does that to you – it changes you to the core, forcing itself through your body like a parasite until you reach a tipping point: you become quiet and sweet and submissive, like a whimpering puppy, until another kind soul lifts you out of your fog, or you spill over into yourself, and make the decision one day to give up on the pain and move forward on your own.
I've reached the tipping point, and instead of going quietly into the ease of another relationship, I'm choosing instead to save myself, so that the next time around isn't simply a by-product of my current discomfort.
That's the true lesson here, right? That through great discomfort comes great strength. You feel stuck in glue long enough that it's no longer humanly possible to be stuck in glue. So you make a change. You make a decision. You pull one leg out of the sticky mess and then the other.
The last stage of grief is acceptance, and I'm warming up to the idea that I've arrived. Finally. And what I've realized more than anything else lately is that I don't need anyone else to save me, help me, love me, or do the work of taking away my pain for me. I need myself. It's like the Russian-doll version of me that sits within my soul has finally been opened up, and I'm seeing myself clearly for the first time in a while.
Recognizing that at times you must choose yourself over everything and everyone else so that you can get back to a place of opening your arms up wide to embrace the world is a powerful thing. After 8 months of seemingly constant sorrow, I've made the choice for myself to put my pain behind me. What a relief it is.
And with that decision comes more decisions. Exciting ones, ones that feel uplifting, and empowering, and confidence-building. What shall I dare to decide upon next?!
Surprisingly enough, one of those decisions has been to put dating on hold for the time being. I'm freezing my proverbial subscription to love til 2018. I even deleted my dating apps, you guys. That is some serious cord-cutting right there. And can I tell you something – I'm excited about it. Happy even, with my decision.
Fuck, I feel like I'm coming into my twenties again, the first time in my life I made real decisions without being fearful of the consequences. I don't feel afraid anymore – to be alone, or put myself first, or say NO to that upcoming first-date on Thursday that already feels exhausting in every way.
Turns out that there's a difference between loneliness and being alone. You control your loneliness, and you're only lonely if you don't consider yourself to be very good company. Trust me, it's taken ages to reach this point of enlightenment, where I alone am simply good enough to be around.
So, if you've texted me or called and I haven't hit you back yet, I apologize. I hope you read my blog, lols. It's just that I've figured out finally what it is that I'm supposed to be doing right now: making me my own priority.