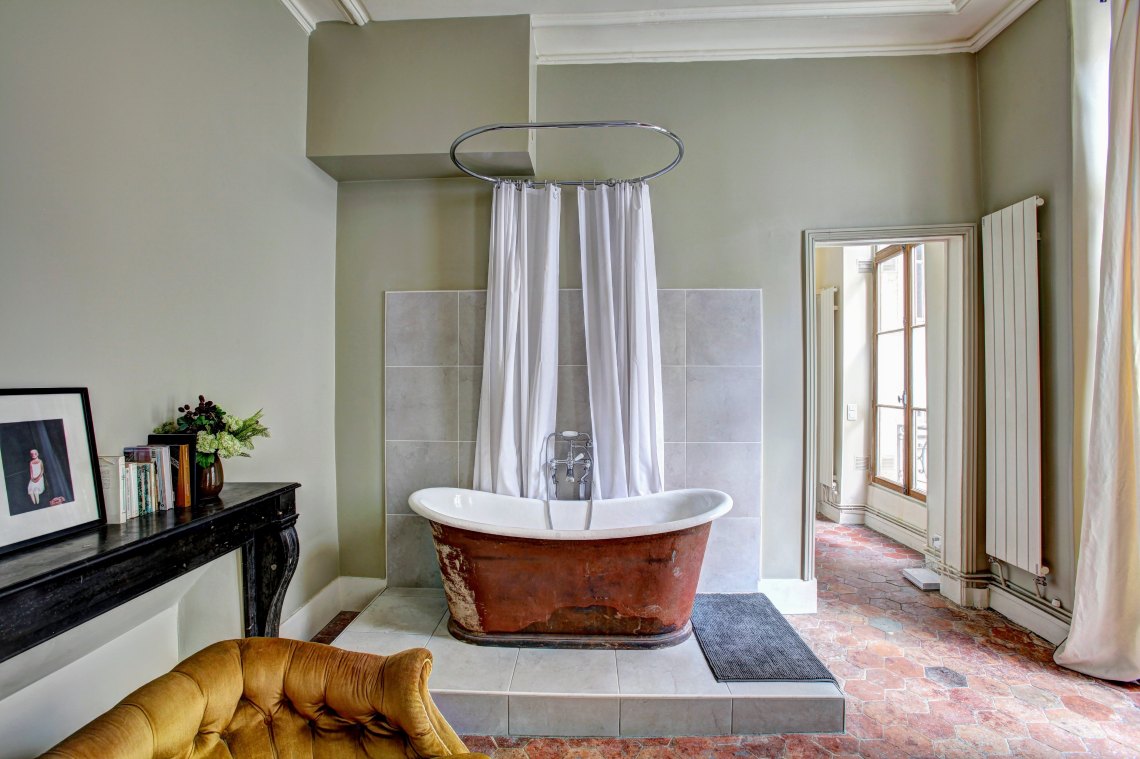 You're going to start reading this thinking it's a beauty and wellness post but really, it's all about #MindMatters when it comes to taking a bath. At least for me – and here's why:
A bath is soothing, healing, and calming. It centers your body and mind. It releases toxins from your body that slow everything down and make your brain feel cloudy. It relaxes your muscles and allows your body to enter a state of rejuvenation. The body and mind are directly related – calm body, calm mind, calm body, calm mind.
#TubTime also happens to be my FAVORITE time of the day. I love taking a bath so much I often start my day with one and end it with another. I know that two baths in a single day can seem extreme to some, but there is a good reason why I like to rise and shine with a deep soak in addition to doing it again before jumping in the sheets.
More than anything else, taking a bath is a time that I move far away from my cell phone and the world around me – the emails, the Instagram posts, the city noise coming from outside my living room window – to be at one with myself and my thoughts. It's meditative these days to simply BE, to have 20 minutes of quiet without external stimuli driving our brains absolutely nutters. I actually take it a step further and practice Transcendental Meditation in the morning bath to help get my day started, and it's game-changing for me when combined with a warm soak, holistic salts, fragrant bubbles, and chilled lemon water.
So here's how I make my bath the best one ever – feel free to follow suit and let me know how you feel afterwards (I bet $250 that you'll soon become as obsessed as I am).
MAKE IT HOT
You want the water as hot as you can possibly stand it. Why? Because you want to sweat. When you sweat it releases toxins from the body that are slowing you down, making you feel like shit, and keeping you bloated. You actually burn a few hundred calories when you take an hour long bath, so make that temperature rise, honey!
ADD MAGNESIUM SALTS, BAKING SODA, AND LAVENDER EPSOM SALTS
Magnesium is like nature's candy for calming frayed nerves and helping an anxious individual reach sleep more easily. It helps to regulate the nervous system and when magnesium salts are placed into a bath, your pores open, allowing the mineral to seep directly into your blood system for a quick, calming effect on the entire body. Baking soda is a great add because it neutralizes acids, resulting in smoother skin and cleaner hair. Finally, Epsom salts soothe tired and achey muscles so any aches and pains you're experiencing may be bathed away.
ADD ROSE BUBBLE BATH TO CALM YOUR MIND
I love adding a scent based on aromatherapy that helps to calm and quiet the mind. If you don't have a rose bubble bath, you can simply add a few drops of rose oil to the tub to help.
 LEAVE YOUR PHONE ON SILENT IN ANOTHER ROOM
Forgetting your phone is my #1 rule to taking a bath that will ACTUALLY change the way you feel. Your brain MUST release itself from the grip of the phone and all the stimuli that come with it. Seriously, it needs a break to just process how you're feeling, thinking clearly, and be creative.
BRING PLENTY OF WATER WITH YOU
If you're taking a long, hot bath you will get thirsty. The most annoying thing that may happen is that you get so thirsty you feel like you need to grab a glass of water just so you survive in there. I like to bring in a pitcher of fresh lemon water with me so that even though I'm sweating out all the toxins, I'm constantly replenishing my body with alkaline water so I stay hydrated and feeling great.
DIM THE LIGHTS
If we're trying to relax here, we might as well set the mood. Turn the lights out or turn them down low. Enjoy yourself.
LIGHT A CANDLE (OR 2)
Along the lines of setting the mood, I like to light a candle or two and place them in the bathroom with me for some extra scent-sational moodiness.
EMBRACE THE SILENCE
Finally, take a deep breath in and out. Do that 10 times. Do that 10 more times and then again. You've reached silence. Your bath has begun and you can work to soothe out all the kinks going on upstairs in your mind.