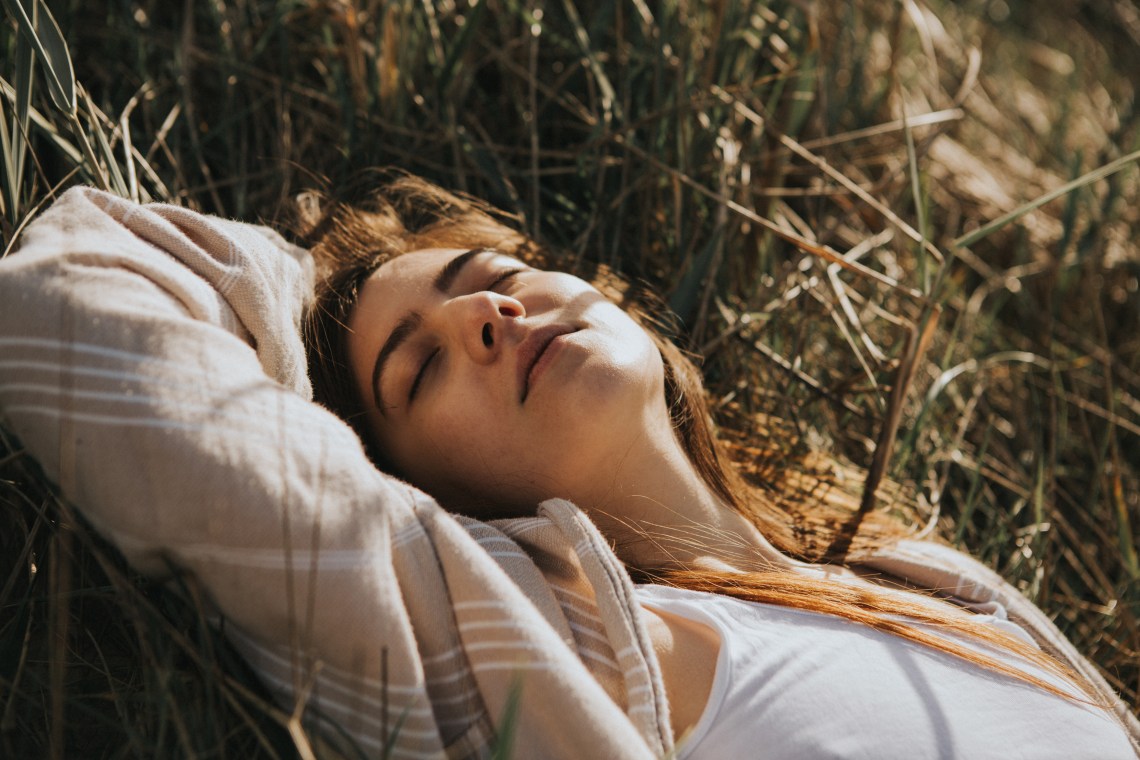 Cut to Wednesday of this week. I was stresssssseeeedddd out and could feel that feeling of discomfort in my throat when I know that my brain is doing an uncomfortable dance of thoughts, round and round.
I have a lot of shit going on right now, and I'm not totally in my Zen place. I went to yoga and that helped at least during the Vinyasa flow, but when class ended I felt agitated again.
I had made a date with my friend Blair to try HigherDOSE, this new Infrared Sauna place that all the health nuts (me) have been raving about. A traditional sauna is one of those wooden rooms that's heated – great for heart health – you basically sit quietly and sweat out your sins. I personally prefer a steam bath to a sauna, but I prefer baths in general so perhaps that's why. You can find me in the steam room at any number of Equinox gyms most days of the week.
So heat therapy of any nature is right up my alley – plus, I just read this article in Elle that says you can burn 600 calories if you take a super hot, hour long bath (shout out to beauty editor Julie Schott).
How crazy is that? So, I guess I've been doing things right all along without even knowing it. I'm def going to eat a donut today.
Anyway, lets get back to HigherDOSE (yes, that's how the company has identified themselves – one word, DOSE in all caps). The one I went to was off of Bowery, and it's not exactly easy to find.
It's in the basement level of this restaurant/health shop called The Alchemist's Kitchen, and if the front door to the restaurant is open, you'll definitely enter the wrong building and be directed by the nice door lady that you are in fact in the wrong place.
SO! Enter The Alchemist's Kitchen. Enjoy the people watching – lots of models in there, guys. LOTS. Lots of tinctures and potions with turmeric in them and quinoa salads. I absolutely loved this place. It does not feel like New York City upon entering.
So you finally reach HigherDOSE downstairs. You check in like you would at a fitness studio and there are two small Infrared Saunas for use – reservations a MUST. You can either heat up for a 30 or 60 minute session, and the nice girls walk you through the process. They suggest you get naked, but there are towels for modesty (and sweat), along with a robe to cool off in after your session.
There's a funny shower situation next to the bathroom so you can rinse off after your sauna (funny in that you're showering behind a plastic curtain in the middle of a restaurant – but hey, New York). Everyone is totally polite and totally into it, so I get into it too.
She explains what Infrared is all about, saying that it's a way to "workout without working out" and that it will totally "de-stress" you. I went with the goal of getting rid of my mounting anxiety, so I hope she is not telling me lies.
They heat up the sauna with "infrared heat" instead of traditional heat and I still can't quite figure out what that means. Without any scientific proof (that I can find but feel free to prove me wrong), the claims HigherDOSE make on their site regarding Infrared Sauna also note that a 45 minute session is akin to a 7 day juice cleanse detox, burning as many calories as you would by running 3-4 miles, decreases cortisol and chills you out, and is great for anti-aging because infrared heat stimulates the skin and creates collagen.
I'm game for all of this, so into the sauna I go.
Once you're in there you can choose which "LED light"color to sweat to. My friend and I choose blue, because it's noted that blue is a mentally relaxing color. A lot of babes that go to HigherDOSE go between red light for anti-aging benefits and blue light for chill time.
We plop down in the tiny sauna with our towels on, the heat set to a 157 F. It gets hot pretty quickly. I get so hot I have to leave to re-fill my water glass a few times (kindly provided by the service). We basically talk about our problems and love lives and start SWEATING.
Mind you, I've already done hot yoga and maybe snuck into the steam room at Equinox so I'm pretty concerned about my water intake. I make sure to drink about 9 glasses of water.
All of a sudden, there are 2 minutes left in our 30 minute session and I decide to pop out of the 157 F box a little early. We put on robes, grab our clothes and trudge over to the bathroom area/shower. After a quick rinse we're ready to go, having had the full HigherDOSE experience in 45 minutes flat.
And can I tell you something? My anxiety has been reduced. The feeling in my throat slowly melted back in to my body. I feel calm, and exhausted.
Perhaps it was the conversation with my friend, perhaps it was the intense sweating, perhaps it was the soft blue light – but something about the session allowed me to get out of my brain long enough to calm down my nerves and make me feel a little bit better. At least temporarily.
The HigherDOSE chicks recommend coming between 1-5 times a week if you're going through the shit, as more sessions will become more helpful over time.
I'm already a believer in saunas and steam baths being excellent for health, so I'm totally into what there doing there, LED lights and all. I will be back, and soon.