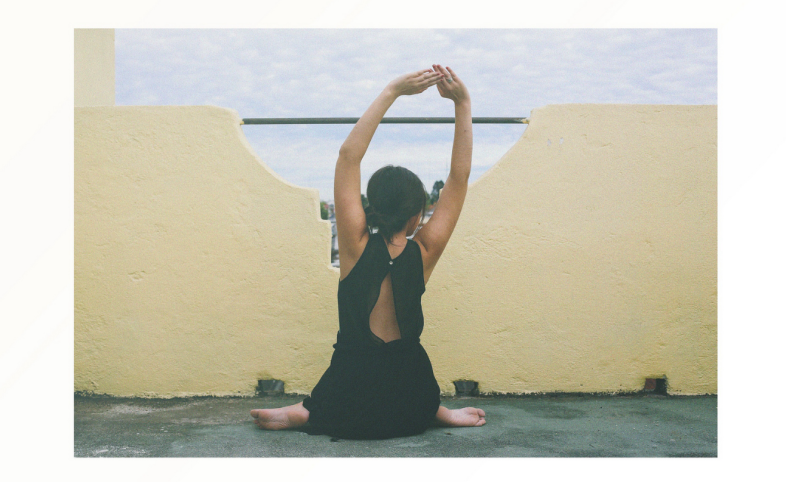 Can I be real with y' all for a minute? Sometimes being single is a difficult and lonely journey. I'm sure many of you reading this who are single would agree. I'm also sure that most of you try not to dwell on your singleness, and instead you try to focus on being faithful, productive servants in God's earthly kingdom. You try to preoccupy your thoughts and time with things that are true, honorable, right, pure, lovely, excellent, and worthy of praise (Philippians 4:8).
But sometimes it's hard to shake the indescribable ache you feel from you loneliness. No kind words from friends can soothe it. No amount of distractions can hide it. The pain sometimes feels inescapable and suffocating. And in those moments, it seems the only comfort you can find is in prayer and The Word. Thankfully there is great comfort in both, and oftentimes prayer and the living Word of God – filled with reminders of God's faithfulness and goodness – are the only things that can soothe those occasional aches in your heart. This post is all about providing you with encouraging verses for you to meditate upon when you're confronted with the pain of loneliness. No personal commentary. Just the power of the Word to speak to you in your struggle and remind you of the everlasting hope you've received in Christ.
1. Be still before the LORD and wait patiently for him; fret not yourself over the one who prospers in his way, over the man who carries out evil devices! (Psalm 37:7, ESV)
---
2. The salvation of the righteous is from the Lord; he is their stronghold in the time of trouble. (Psalm 37:39, ESV)
---
3. I waited patiently for the LORD; he inclined to me and heard my cry. (Psalm 40:1, ESV)
---
4. Why are you cast down, O my soul, and why are you in turmoil within me? Hope in God; for I shall again praise him, my salvation and my God. (Psalm 43: 5)
---
5. Yet the Lord longs to be gracious to you; therefore he will rise up to show you compassion. For the Lord is a God of justice. Blessed are all who wait for him! (Isaiah 30:18, ESV)
---
6. but they who wait for the LORD shall renew their strength; they shall mount up with wings like eagles; they shall run and not be weary; they shall walk and not faint. (Isaiah 40:31, ESV)
---
7. For I am the Lord your God, the Holy One of Israel, your Savior. I give Egypt as your ransom, Cush and Seba in exchange for you. Because you are precious in my eyes, and honored, and I love you, I give men in return for you, peoples in exchange for your life. (Isaiah 43: 3-4, ESV)
---
8. the LORD appeared to him from far away. I have loved you with an everlasting love; therefore I have continued my faithfulness to you. (Jeremiah 31:3)
---
9. The LORD is good to those who wait for him, to the soul who seeks him. (Lamentations 3:25, ESV)
---
10. For I consider that the sufferings of this present time are not worth comparing with the glory that is to be revealed to us. (Romans 8:18)
---
11. And we know that for those who love God all things work together for good, for those who are called according to his purpose. (Romans 8:28)
---
12. If God is for us, who can be against us? He who did not spare his own Son but gave him up for us all, how will he not also with him graciously give us all things? (Romans 8:31–32, ESV)
---
13. Not that I am speaking of being in need, for I have learned in whatever situation I am to be content. I know how to be brought low, and I know how to abound. In any and every circumstance, I have learned the secret of facing plenty and hunger, abundance and need. I can do all things through him who strengthens me. (Philippians 4:11-13, ESV)
---
14. For this reason he had to be made like his brothers in every way, in order that he might become a merciful and faithful high priest in service to God, and that he might make atonement for the sins of the people. Because he himself suffered when he was tempted, he is able to help those who are being tempted. (Hebrews 2:17-18, ESV)
---
15. For we do not have a high priest who is unable to sympathize with our weakness, but one who in every respect has been tempted as we are, yet without sin. (Hebrews 4:15, ESV)
If you need additional encouragement, I also recommend reading the entire chapters and even books referenced in this post. The context of each passage is far more powerful than the extracted verses (but also far too long to post in a digestible post).