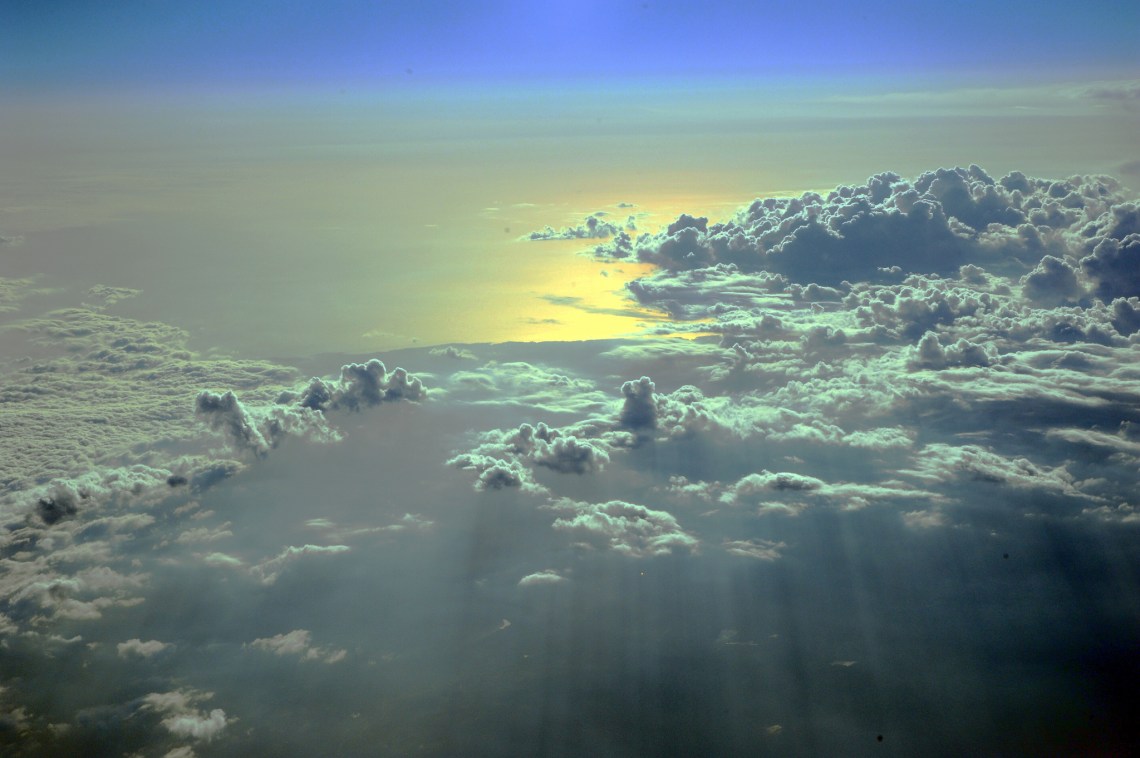 Producer's note: Someone on Quora asked: What are the best frequent flyer hacks? Here is one of the best answers that's been pulled from the thread.

It used to be that the best value for money in using frequent flier miles was to upgrade to business class from a paid economy ticket. In addition to the fact that some people don't value business class tickets as much as the airfare would indicate, recent changes to the ease of an upgrade – restricting "upgradeable" tickets to only the highest economy fare classes, tacking on several hundred dollar fees in addition to the mileage costs, etc. – make it less clear cut than it used to be.
Doing your research is always a good idea; know airline routes, alliance partners, and alternative transportation schedules & costs in order to get the most from your miles.  Once you've done that, my best "hack" advice is to keep calling the airline back until you get the answer you're looking for:
A good agent can get creative about putting together itineraries on different partners. In theory, all agents should be checking out all options; in practice, not so. There are plenty of great & extraordinarily helpful agents who know the systems & know their geography so if you don't get one the first time you call, call back.
A somewhat clueless agent can also help you if you're well prepared. I was told by a US Air agent that I couln't get to Bilbao on miles, and I couldn't even get partway there, because the flights to Bilbao were all routed through Madrid, and there were no tickets to Madrid.  But I'd looked at US Air's route map and when I pointed out that US Air also has a flight to Barcelona, she checked that, found a seat available, and I bought a separate, inexpensive ticket from there to Bilbao, allowing myself a few hours to explore Barcelona as a bonus.  (Separately, there are some really, really clueless agents out there. When a South African Airways flight I had from Dakar to DC was cancelled, a United Mileage Plus agent suggested to me that I could get there on the same day by taking a different Star Alliance flight with just one stopover – in Sao Paolo. Um, no thanks.)
The rules are so complex that a single agent generally doesn't know all of them. This is to your advantage. You can often book things that don't conform to the rules simply by asking. I asked one agent for a RT ticket from SF to Dakar, with a stopover in Boston, and was told that this wasn't possible, as Boston was not en route (DC or New York were my only choices).  I hung up, called again a few minutes later and spoke to a different agent, got the stopover (via DC), and booked it immediately.  The 24 hour rule for stopovers mentioned by Dan is also good to know – not all agents know that anything under 24h doesn't count as a stopover, so you might have to tell them, and look for flights that will fit these conditions.
When you get what you want, book quickly. I reserved a flight from SF to Split, Croatia with a stopover in Rome on the way back. I really shouldn't have been able to schedule this, as this added an additional airline and out-of-the way routing to the itinerary, going from Croatia to Italy through Vienna on Austrian Air (the rest of my ticket was United, Lufthansa, & Croatia, all Star Alliance, booked with United miles). I put the reservation on hold for a few days – I confess, I was getting greedy trying to squeeze in a 22 hour "transfer" in Munich during Oktoberfest & max out all of the potential value from this 55K ticket. When I called back to book the ticket, the reservation agent looked at the routing through Vienna, checked with his manager, and then said that this ticket couldn't be ticketed, should never have been booked in the first place, and he'd have to cancel it. Had I booked with the agent who reserved the ticket, I probably would have gotten away with it.
Don't overlook open jaws. Any airline will do an open jaw, defined as departing from a different city within the same region as your original destination (note that the definition of a region might vary slightly from one airline to the next). After failing to get my original itinerary booked, I ended up doing an open jaw (SF to Split; Rome to SF), which worked out fine – it's actually easy & cheap to get from Croatia to Italy by boat – but I had to do a lot of research to figure out routes & schedules. As it turns out, this was a more efficient routing than flying would have been. An overnight ferry or train also saves on hotel costs if that was your accomodation at the other end, so you might end up saving money by paying for alternate transport instead of getting the "free" flight.
Figure out the best airline for your routing. If you have miles on multiple airlines, look at the alliance & figure out where is best for where you need to go.  This will be reflected in routing choices and ticket availability, but also mileage requirements. There is some – oftentimes great – variability in the mileage needed to get from one region to another depending on the airline, even within an alliance, so check around first.
Just because it's an alliance doesn't mean there's always shared allocation. US Air will sometimes have different allocations for FF seats than United, for example, even though they're both in Star Alliance. So if you have a choice, call your first preference airline, and if that doesn't work, call the other. It's possible you could end up failing to book a United flight with United miles, but succeeding to book that same flight with US Air miles.
Know the blackout date rules & options for various programs. I have a ton of miles on both US Air & United. I wanted to travel over 4th of July weekend.  US Air wouldn't let me do that under any circumstance, no matter how many miles I threw at the problem, but United would, with their Standard Award. A Standard Award costs you double the miles of a Saver award, but it's not subject to allocations or blackout dates – if there's a seat, you can have it. It's an option I rarely use, but one that's nice to have when you need it, and not every airline will have this (American has something similar).
Check cancellation & change rules and know your alternatives.  For international flights, the rules are sometimes determined by which airline takes you over the ocean, and whether that airline is the one where you have your miles.  United, for example, flies to Frankfurt, as does Lufthansa, and both are Star Alliance. But if you book using United miles on a Lufthansa flight, you might not be able to change your return flight once you've departed. Had you taken United flights for your transatlantic portion, you would have had much greater flexibility.
Lessons being, do your research, know the flights & the alternatives, call multiple times, don't overlook open jaws, and when you get the answer you want, book it immediately.