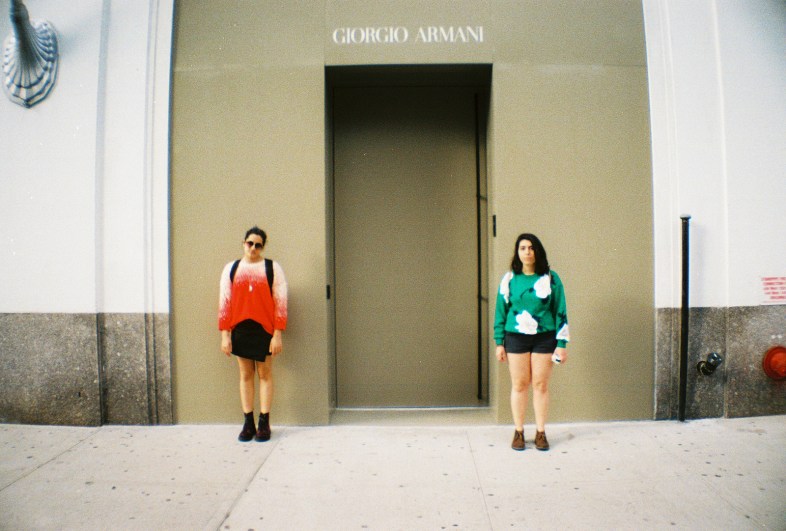 If you're like me, you're anxiously awaiting the acceptance letter from grad school, or the sign from the universe as to what exactly it is you are supposed to be doing with your life. Being a senior in college means lots of parties, going out, and fun but it also means a lot of sleepless nights searching the web for jobs, anxiety attacks, and fear. Well, instead of staring at my inbox waiting for an application decision from graduate schools, I decided to write a list of other things I (and you) could be doing.

1.
Take a walk.
2.
Read that book you've been wanting to read for forever.
3.
Binge watch that Netflix show that keeps popping up on your queue.
4.
Catch up with a friend.
5.
Plan a hypothetical trip around the world (and maybe do it, if you have the means – Lord knows I don't).
6.
Volunteer.
7.
Journal.
8.
Spend some time in solitude and reflection.
9.
Go to the movies.
10.
Go to the park.
11.
Go literally anywhere outside – nature nurtures the soul.
12.
Go to your "happy place" – whether that's your bed, a tree, or church just go there by yourself and think.
13.
Go to a concert.
14.
Go to a museum.
15.
Sleep.
16.
Talk out your fears with a friend – believe it or not it helps tremendously to get it all out there.
17.
Pray (if you're into that, if not – spend some time in quiet reflection).
18.
Listen to music while lying down on your floor (sounds weird, but it's cathartic).
19.
Have yourself a good cry.
20.
Do whatever feeds your soul – hiking, singing, laughing, sleeping, literally whatever makes you breathe a little deeper and feel a little more at peace, do it. Now.
21.
Call your family.
22.
Have a "family dinner" with your friends.
23.
Practice that hobby that "you've wanted to try for so long but you just never have time". Guess what? There's never going to be a perfect time to start anything – just do it.
24.
Breathe.
25.
And lastly, in the words of one of my best friends: "Make like winter and get some chill".