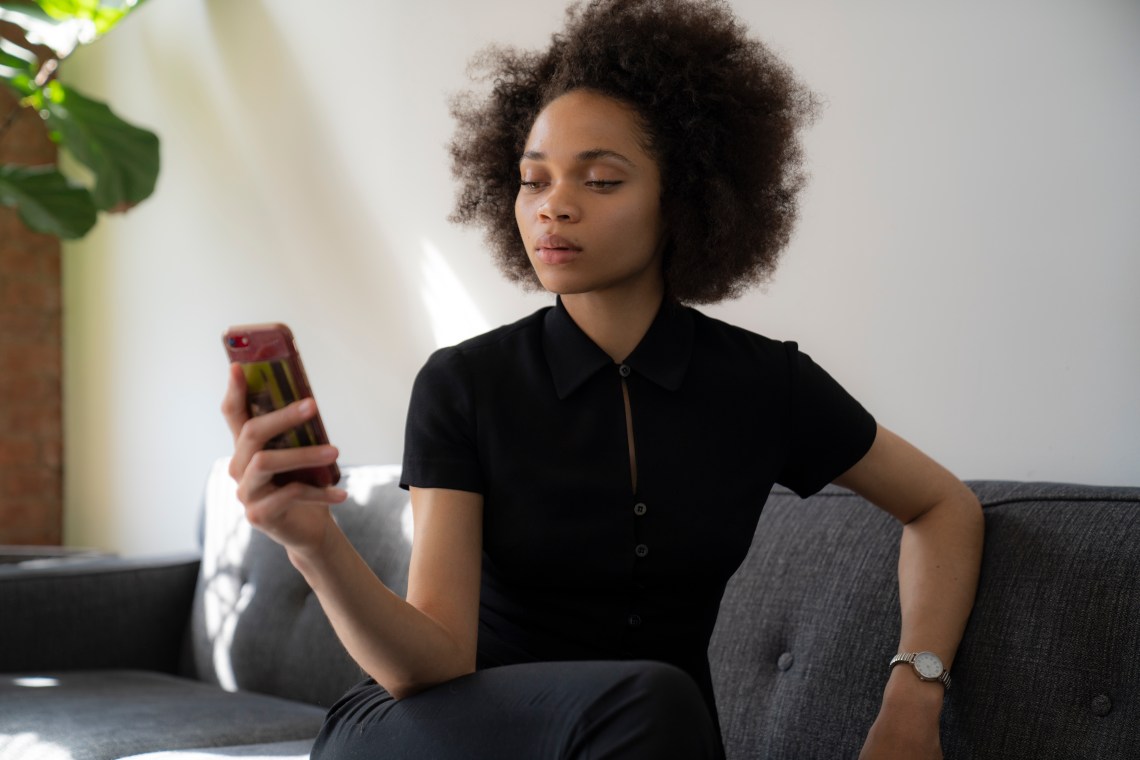 Bizarre ways people show their "love" in dating
Remember your first date? Tender, innocent, naïve and charged with hormones and emotion? Awww, sweet. Now, remember your first dick pic? Total fail or mutually agreed upon? According to Wellness & Relationship Healer, Sarah Martin, the dick pic is like "A peacock doing its thing, preening and then showing off its beautiful feathers and strutting around; in the animal world, that's the equivalent of a dick pic."
If you're out in the cold, cruel world of dating – ok, it's not really always that way – you've already been vulnerable, stripped emotionally bare, and gone beyond limits that are comfortable. All in search of your fairytale prince or princess. It seems modern dating includes dick pics around the espresso machine at work, boarding a plane, or comparisons while mowing down leftovers and cheap wine. An average 45% of women on dating apps have received unsolicited photos of men's penises from every angle. Last year OKCupid launched a member pledge on dating etiquette. In part to combat dick pics and online harassment.
"Hey what's your sign?"
"Want to go to a movie?"
"Here's a dick pic!"
The first rule of dick club. Give warning and get consent.
There are plenty of reasons men do this. Arrogance, curiosity, addiction, sexual harassment, mommy issues, no social skills, or just plain disrespect. Rules of engagement in dating are being changed. Caroline Pukall, Professor of Psychology shares "It doesn't help that most people's dating profiles – a photo and a single line about themselves – effectively reduce them to a one-dimensional SIM."
As nice as some may think this is. For me, this is a hard no. Not in the world of long term respect. The fast-paced casual dating culture can be fun and liberating for many, but it can also be a warning sign. Relationship author and founder of DatingKinky.com, Heather Claus feels "With so many ways to meet so many people, each individual can seem disposable, so more outrageous behaviors seem acceptable because a rejection now means looking at more profiles and simply trying again. Always more where that came from."
Sometimes it works out as in the case of Anna from Flirt.com "I found a nice guy online and we started communicating. He was living nearby and called me to meet in person a couple of times, but I wasn't sure if I was ready for this. After a couple of days, I've refused to go out together I got a picture of his dick in the middle of the night. I was shocked because before this he seemed to be very nice. The next day he wrote me that he got drunk that day and fell asleep and this was his friends who've sent this picture and that it was a picture, not a real photo. This incident moved our meeting for another couple of weeks but at the end, I agreed to meet and was happy that I did. P.S. that was almost two years ago."
Gamifying our lives seems innocent, and swiping right is like candy crush, but it can take away a piece of us. A sort of refuge. A place of silence and strength and respect where people, including ourselves, want to be the best version of us. It creates loneliness.
Now before we get too deep on dick pic thoughts and dating, don't just take my word for it. Even former U.S. Surgeon General, Dr. Vivek Murthy feels loneliness is a public health issue. "Loneliness is an epidemic because it affects a great number of people in our country, but also because one person's loneliness can have an impact on another person," Murthy says.
So, next time you're about to send a dick pic. Think, would I send this to everyone? Would I want my co-workers to see this? Check your lonely factor because you can get attention in other ways. Since we all have our own opinions, this issue can get slippery because righteousness can come into the equation and make it seem that "shameful" habits are weaponized. Social media, dating sites, and apps become a personal reflection of us and we can broadcast whatever we want to the world. Decide if that is where you want to be remembered.
As a hard and heavy, insatiably sex-driven, sensuality dripping, power hungry Scorpio woman, well, that's what my horoscope says anyway, why would I even have the conversation about dick pics? Because of the growing trend, and the recourse of the backlash when it is expressed, from most, they are not welcome.
When this is an acceptable way for a man to greet a woman, how are things like equality, boundaries, and respect introduced? We can't expect to find these things where they don't exist. There's a minefield of rules and games in life, but are we really going to connect through unsolicited erections?
Sarah Martin, of Sarah Speaks, looks at dick pics as a warning sign. "I would not place anyone in the category of long-term potential when I had a photo of his dick in my hand. How can you take a man seriously when he sends you a picture of his penis before you've even met him, let alone seen him naked?" Speaks, helps people reclaim their power from emotional trauma.
It's so commonplace, even in the #MeToo era, HUD (Hook Up Dating) App – ironic I know – is launching A.I. from Google to "identify dicks" in their app, says a recent press release. The thought is to block them before they even reach the intended receiver.
There are plenty of places to place your penis on display. HUD, Happn, Hinge, Tinder, Oh Boy Oh Girl, Apply to Date, Coffee Meets Bagel, (yes these are real) and even Facebook's recent announcement to launch F.B. Dating. Go ahead. Share away, create a scavenger hunt for your future mate. From the tragic to the classic penis shape, you can get a little help with your penis's resume with the DatingKinky's video on their ultimate response to the D.
"In my opinion, sending the photo of your genitalia to someone is not a normal behavior, especially if we are talking about someone you have never seen," states Chief Editor, Alex Reddle from Flirt.com "But the tendency of having sexual relationships without boundaries or so-called "friends with benefits" is easily the attitude young people have to their sex life, so this might be something we are gonna see more often. Some girls getting this type of picture or message actually react to it (this was proved by the study we've made last year)," he adds.
There are opinions on both sides. "In the context of a committed relationship, I'd say it's normal and even sexy to send sexy photos to one another," shares Sarah Martin "Within a relationship, it's a safe place and trust and respect live there too, so there is no fear of shaming or being taken advantage of. It's simply an expression, or extension of their passion for one another, and this can be a beautiful thing."
If you haven't gotten a dick pic surprise, congratulations, you've beaten the dating system.
Why have the conversation? Because no matter what age you are, (or gender) there has been a shift in psychology that allows for bullying and intimacy shaming on a regular basis. We should ALL have a voice. Taking the dick pic out of the conversation may just make you realize how much or how little you have to say.
Bye Felicia!