The YouCam app is amazing for touchups but it can do color changes as well. This girl admits she uses the app but swears that she doesn't use it on her eyes and they just change color depending on what she's wearing.
Facebook was not having it.
And the accusations of editing began.
But eyes changing color is a real thing. It's usually light to dark.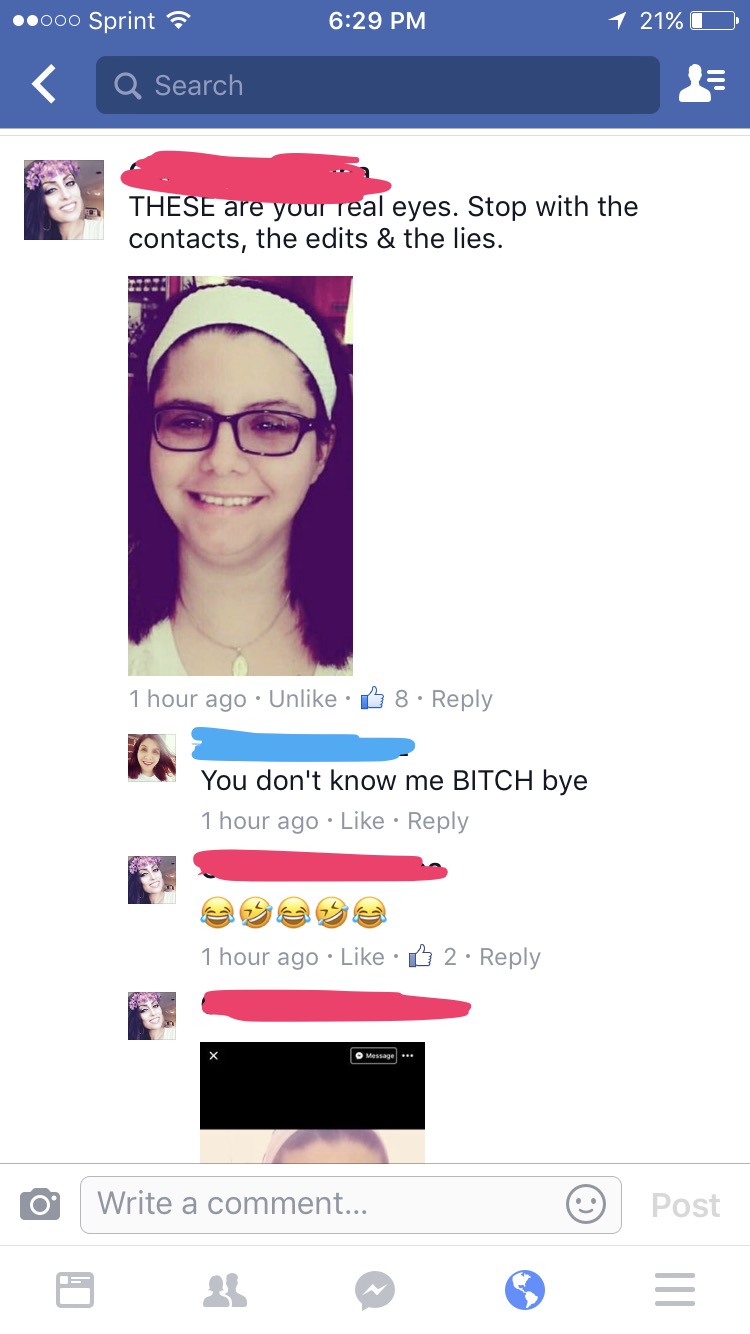 Then they started posting obviously doctored pics.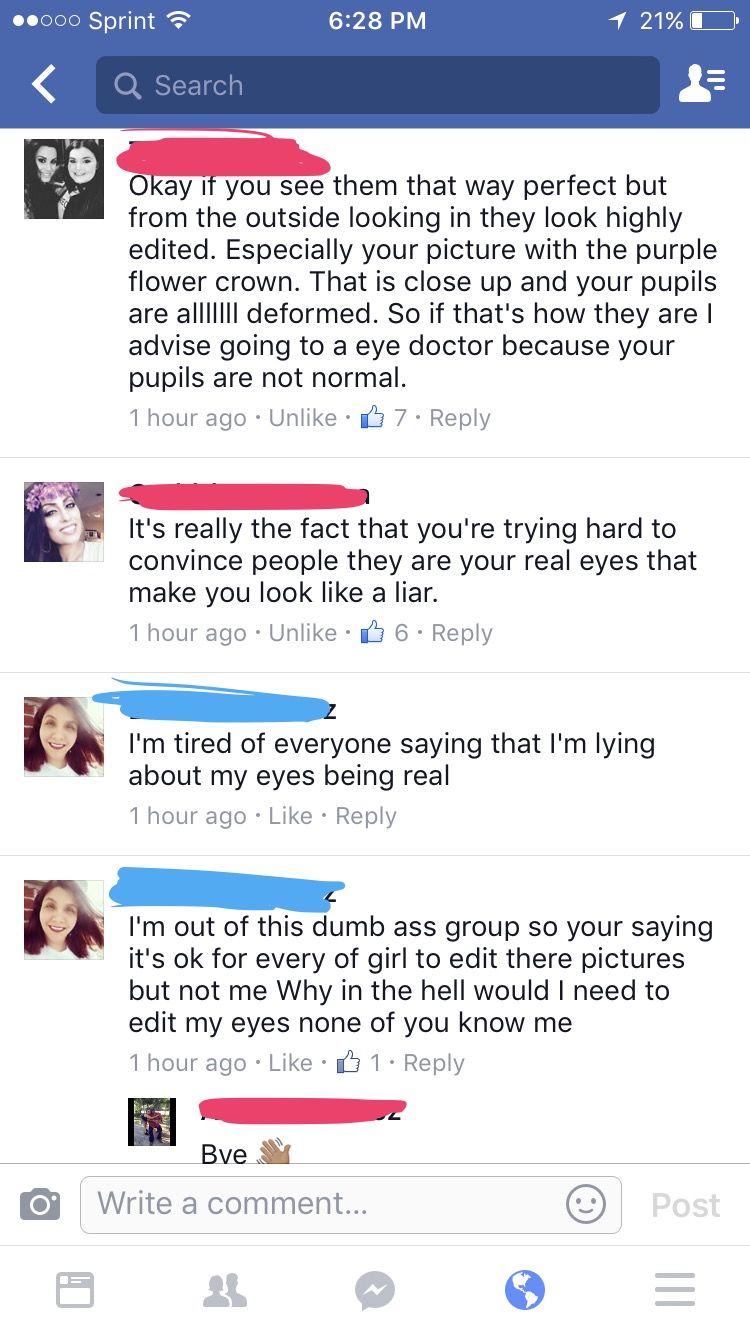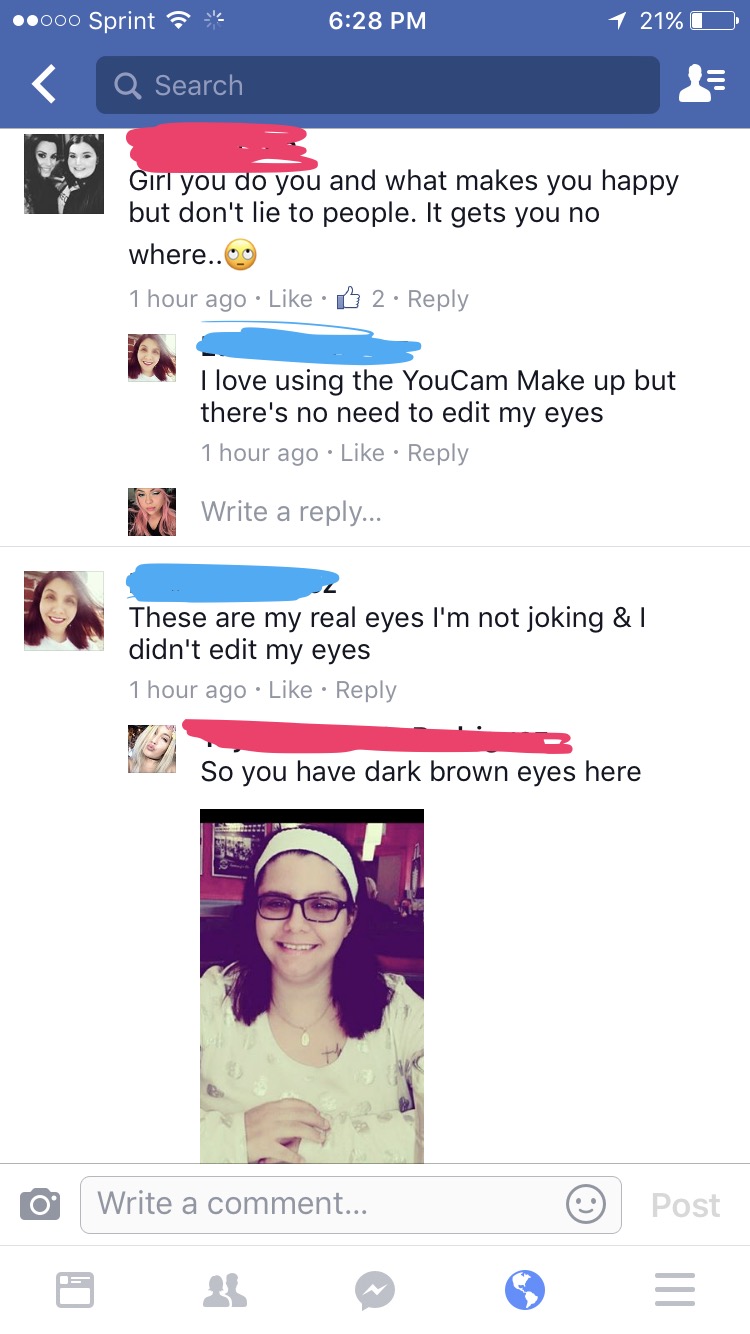 And then it's just off the rails in hilarious fashion.
So is this fair criticism or are her friends just jealous that she has some variation in her eye color and don't want to admit she's got something they don't? Since eye color shifts are totally a real thing I could go either way.