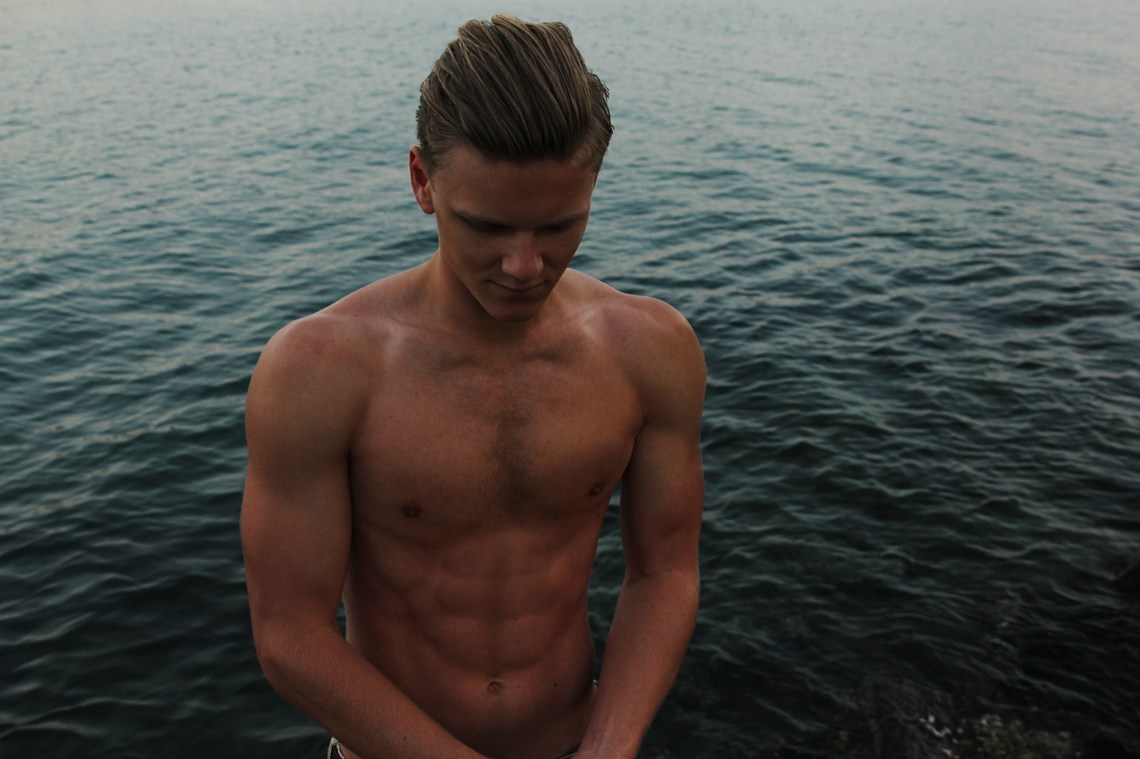 1. Role Reversal
I'm really dominant and I've always been so during sex. I'd love to have the roles reversed one day. That would be insane. And I mean truly reversed. Not just her taking control, but her tying me down so I couldn't get out and choking/hitting me (which is actually rougher than I am during sex since I don't "hit or slap", though I do choke). Ride my face til I can't breathe, etc.

The idea just gets me excited thinking about it. Wouldn't even mind trying something anally which I've never done before.

I don't think I'd want this regularly. I love being dominant. But experience what it feels like on the other end would be mind blowing.
2. Face Sitting
I would love for a girl to wake me up by "sitting" on my face. Can always go for breakfast in bed ;) Im too afraid to ask though cos it requires a lot of courage on her behalf.
3. Viagra Teasing
I want a girl to tie me to a chair, feed me viagra, ride me until I come in her then kiss me and tell me she loves me.
4. Confess Your Sins
I had a fantasy involving me being a male priest and doing it with a nun where we both are curious of our sexuality but it doesn't have as much chemistry or flow as the other one I came up with.

I can be a male priest doing confessions and a promiscuous girl goes into the booth and says how she's been having very dirty thoughts. She just can't help but think of fucking all the time and she even tempts me to go and sleep with someone. When she finds out that I gave up my sexuality for priesthood, she wants to take it away from me by fucking me against my will. She'd tie my hands to a chair and suck me off and then ride me and I guess rape me. It's not actual rape because I'd love to get fucked but for the sake of it being a fantasy, I'd have to say "Stop it my child! I gave up my life for God!" and what have you. She'd say things like "Hmm Reverend…if you don't want to have sex, why do you have such a hard cock?", "God is watching you right now and is disgusted by how corrupt your thoughts are.", or "Where is your God now" and shit like that. That's just one of them.
5. MMF Threesome
26 (m) here and I want to have a MMF threesome with my girlfriend. Bit its just a fantasy cause I couldn't bear to see someone else fuck her and I know she's the same way. I want to be with her for the rest of life and I just know something like that would end it. So she's gonna peg me soon. Hopefully that take care of my fantasy.
6. Impregnation Fantasy
I would like my girlfriend to encourage me to impregnate her during sex, tell me how much she wants my baby, telling me to knock her up, to make her a mommy. (do not worry she is on bc and we both do not actually want kids).
7. Randomly Groping Him
This kind of goes hand in hand with being a man. But I like random suggestive attention. My ex gf used to play with me when we did mundane stuff like watch TV or a movie or cook dinner. Sometimes it led to sex, sometimes it didn't. It was just having the idea that she wants it whenever wherever drove me crazy.

Also, if you are wondering if I'm too embarrassed to reveal this I'm not. It just really takes away from the excitement if I have to tell the girl to do it rather then her genuinely wanting to on her own.
8. Cuckold Fantasies
I have this huge cuckold fantasy, but without the major humiliation. I don't know for some reason I get turned on by the thought of my girlfriend getting fucked by some large dick. I've been trying to understand why but I cant figure that out. Oh also pegging I'm used to being so dominant with her since she's so submissive I want something new.
9. Period Sex
I dig period sex and creamy/sweaty/dirty girly parts…

No, I would never admit that to the wife…Well I actually told the wife about the period sex thing and she treated me like a leper so oh well.
10. Mother And Son
I really like the young boy, older woman fantasy. Something about how teenage boys are just walking erections and the thought of seeing a naked breast makes them go crazy, and how a woman lowers herself so much to let one of those kids fuck her. She's risking so much just to get some young hard dick. And his dick probably isn't even that big yet.

Adding some spice to the mix is the mother son fantasy. I would never want to sleep with my mom, but damn, I would go insane with lust to somehow become some random boy for a night just to fuck my own mom. It's also best when there's a lot of reluctance and agonizing over the wrongness of the act but the need to have just one hot forbidden fuck is just too much for them to stop themselves.

I really like when there's an element of repulsion that needs to be overcome. It makes everything more…raw.
11. Totally Dominate Her
I (21/m) really want to try the whole degradation thing. I have the utmost respect for women like I do for anyone else but there is something about name calling (slut/whore) and using her for my own pleasure (face fucking/maybe light slapping with hand or dick) that I find is a huge turn on. And of course I'd want her to be into it too. It's probably cause it's such a taboo thing for me to treat women so badly. But there is the obvious fear that if I told my girlfriend (or anyone) that she may take it as a reflection of my view of women or her which is just not the case.
12. An Anonymous Encounter
Might sound kind of basic, but I've never had an anonymous sexual experience. Like, go online and find a Craigslist ad and just go for it or something. Something like visiting a gloryhole (although there are way too many risks and uncertainties, realistically).

I sort of have a fantasy about finding a girl who's inexperienced (but legal!) and just wants to play with a guy's penis. And, of course, I'd like to be that guy.
13. Dominant Pissing
This is really weird, but I want a dominant girl to piss in my mouth, and make me swallow every last drop. There's something about it that just turns me on so much.
14. Servant Girls
In each of my classes, there's at least one girl I want to bone senseless.

Every day during class, my fantasy is that they would be my "servant girls", dress in any way that I tell them to, and have sex with me whenever I want. There would be a specific room in the school where each of my servant girls would go to fuck me.
15. Weight Gain
For some reason weight gain turns me on. I always had a fantasy of eating so much that it made me have a big beer gut or just gaining a lot of weight rapidly somehow. For some reason this is boner inducing.

Then I got depressed and stopped walking so it happened IRL. I didn't want it to happen like this lol.

I guess I just need to find someone who smokes a lot of weed and has the munchies?
16. Every Virgin's Fantasy (Probably)
Just for background on the fantasy, I am a virgin. I've had a fantasy for a while about having my first time with a more experienced woman (doesn't necessarily have to be older), who teaches me how to please a woman. Start off with kissing, then lead into how to caress/touch her body, until we finally get too penetration. Problem is, I feel like the chances of that happening are close to zero. It's not exactly a request you can ask of too many people, whether you know them or not.
17. Happy Birthday
My ultimate fantasy (lately) is to be tied to a chair on my birthday, teased and played with for a while, and then have a girl ride me until I'm about to cum.

Now it gets weird. I want her to take a cake (my birthday cake) and dip her tits into it, absolutely covering it. Then she comes back to me, tits covered in cake and frosting, and rides me again while smothering my face and forcing me lick her tits clean until I cum.

If only my birthday wasn't 7 months away…
18. Would Like To Be Submissive For Once
I like to be dominant in the bedroom and in real life situations. But I've always wanted to try being submissive, yet I'm scared of how my girl would react to that.
19. Pegging
I have a major fetish for pegging. but that I'd just the start. I like the idea of having her be fully dressed but have lingerie and a double ended strap-on on underneath. We would start slowly and as she undressed I would find my surprise. She would then become assertive and dominate, and make me suck on it before finally pegging me.
20. Feminization Fetish
I consider myself a cis-heterosexual male that is not in denial. I'm not exactly 'too embarrassed' to reveal this – but it's easier not to because people/girls will surely give me this 'roll-eye' look.

I love gender-bending/transgender/forced feminization stories and captions. It'd be absolutely awesome to be a total fucking slut being grabbed and wanted and sucking cock/being rammed etc.. Plus, women seem to have infinitely better orgasms and it tickles a small submissive side in my brain that doesn't happen when you're dominant.
21. French Inhale Sends Me Over The Edge
I have always been very turned on by girls smoking. I don't know why, and I cant really figured it out. Its to the point where I never watch regular "people fuckin" porn, just videos of girls smoking. There are a few fantasies but the main one is that she smokes during sex, and lets me blow smoke into her mouth while she inhales, and then while holding it inside her lungs we make out. It might be a combination of it being a taboo, the fact that she needs to smoke (addicted), or her being perceived as a bad girl. I did tell one girl about it, and she actually got turned on by it (she already smoked). But if the girl doesn't smoke then I wont tell her. I realize that is extremely bad for your health, but just seeing a woman taking a huge drag and doing a french inhale is enough to send me over the edge.
22. Everyone Has Limits
I can tell my girlfriend that I want to choke her, degrade her, tie her up, lock her up in a cage, pee on her, have threesome sex, have sex with men, have sex with trans, be pegged, have my prostate massaged with her fingers while she blows me, fuck her in the ass, cum on her face.

But I can't get myself to tell her that I want to go to get a professional massage with a happy ending.
23. A Fantasy That Will Remain A Fantasy
Getting impregnated by a woman.
24. Hard Biting
I have always liked biting — like, harder than most partners are really into. I am almost always in control of this, but occasionally, I'll be in the middle of whatever and my partner will either gasp or say ow, and on rare occasions the surprise will be strong enough that we have to stop, at least for a minute. I don't fully realize until afterward that, wait a sec, I actually applied some force there, I should back off.

Most often, this urge to … "consume"? … my partner is satisfied by enthusiastic use of hands and deep kissing.