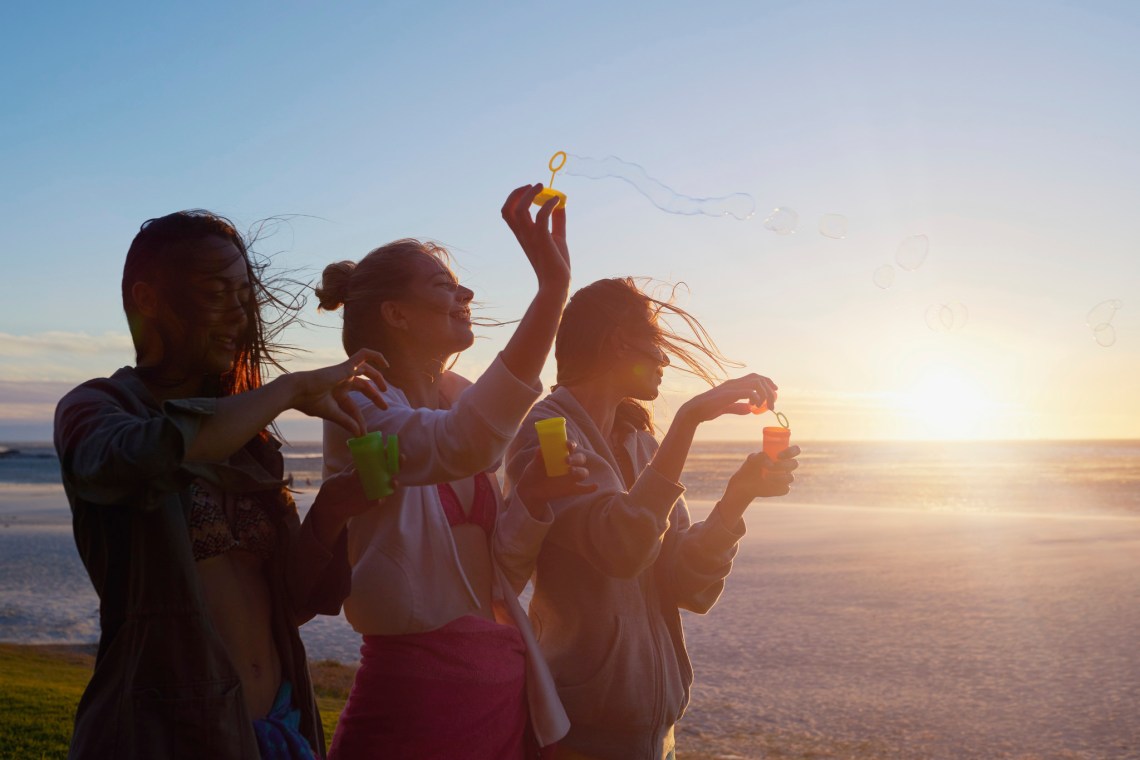 I am so old.
I've been working at the same job for eighteen years. What else can I do?
I am definitely too old.
This was my constant inner monologue.
When I was twenty-two.
I was an actor, living in the epicenter of our youth-obsessed culture: Los Angeles. Other people might have defined me as "successful" but success was a mirage that inevitably dissolved every time it seemed like I could grasp it. I signed autographs while out at restaurants or late for my root canal. But I got to a point where the joy was drained out of me. I was barely old enough to order a cocktail, but I felt ancient and hollow.
I assumed that my existence would always revolve around movies. Since I was four, my life had been wardrobe calls, accent coaching, and craft services – acting became my identity. It was the only thing I knew how to do.
It was who I was.
At the age of twenty-two, I realized that who I was – was mostly miserable. I was struggling with the rejection, the focus on physical appearance, the constant competition and loss of privacy. I felt trapped in a world that I was supposed to love.
But I was too old to do anything else. It was too late for me.
It finally occurred to me that I wasn't actually saying that I was old.
Every time I said, "I'm old" I meant, I'm scared.
I was terrified to make a change and overwhelmed by all the things I thought I should have figured out already. I was exhausted by Hollywood. Used up. Washed up. Deeply frightened of my future.
I didn't know that I was just getting started.
I had to leave L.A. and retire from acting learn that we are all allowed – even at the age of twenty-two – to write the script for our own lives. We get to set our own priorities. It was painful to face the fear that my only worth came from my resume. There is nothing inherently wrong with the acting profession, just as there is nothing inherently wrong with being a cardiologist or a professional snowboarder. It's just that none of those things were the authentic path for me. We all have the right to change our mind about who we want to be.
I am now 37 years old. I really like being 37 years old.
I can see the world in a larger context now. It's not all about me and my problems. I have more grounding in who I am and what I want to contribute to the world. I no longer feel the need to impress the right people and wear fancy shoes I can't walk in. I don't need to adhere to someone else's definition of success. That's the reward I got for surviving my twenties.
Of course there will be times when we all get lost in moments of panic and insecurity. We might obsess about our past heartbreaks, our uncertain future and our hair that won't behave itself for even one damn minute. But we don't have to live in that place of painful mental anguish. We can just wander through every once in a while, visiting that dark, sketchy neighborhood, and then we can quickly remember the route home. We can choose to live in a place that is a little kinder and more compassionate.
I'm married to my best friend, a man who has known me for more than half my life. He knows to open the car window on curvy roads because I get motion sickness, and he can talk me down from a nightmare at 3 am without actually waking me up. He knows I love alliteration and hate raisins. We get all these beautiful moments for one reason – time. We've had time together that creates this bond and understanding.
Time brings experience. Wisdom. Clarity. Whether we are twenty-two or thirty-seven or eighty-six, we get to wake up every morning and decide how we want to engage with life. We are never too old, or too young, to be who we were meant to be. We just tend to forget that we're that powerful.
Instead of picking on ourselves and avoiding every mirror, maybe we feel gratitude for the body that has hugged crying friends. The crow's feet that resulted from late night giggle fits. The grey hair that was earned, while desperately waiting to hear the car pull into the driveway safely. The mature mind that realized that the high school boyfriend with the fondness for Goldschläger wasn't actually our soulmate. The years that have offered the chance to understand what the world needs and how we can use our inherent talents to shine a light.
Regardless of our age, let's not be ungrateful for our lives. Let's not be paralyzed by all the things we haven't done, and let's look at what we can do today. Let's not feel old or desperately attempt to be young. Let's wake up and simply embrace who we are – because that is truly courageous.