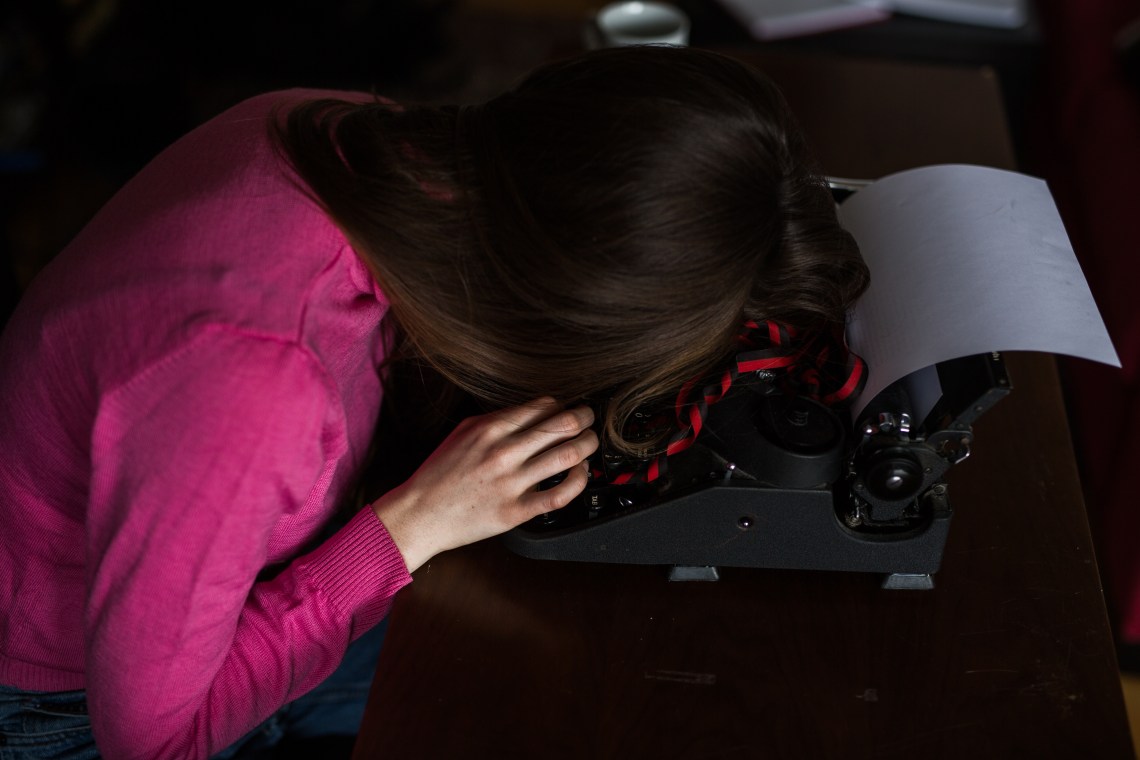 Recently, I read an article on The Odyssey Online written by Haley Newlin, a novice writer, titled "An Open Letter To Established Writers, From An Aspiring One." Like many writers, Haley was feeling uncertain about how to navigate the world of writing and the struggles in publicly sharing her work. Bravely, she reached out to writers who are further along on the writing path, asking how to navigate the ups and downs of a creative life. I believe, as writers, we create our community. We offer guidance by sharing our experiences, mentor when a new writer shows commitment and promise, and we give a hand up when the opportunity arises. So I offered Haley the insight I've garnered over the years. Perhaps it will be beneficial to other writers out there who are stumbling down the same uncertain path. And if you have advice for Haley, please share, share, share. I have no doubt she, and all other writers, will be grateful for your insight.
Dear Aspiring Writer,
Thank you for sharing your hopes, frustrations, and confusion about being a writer and what that means. Please know, dear Aspiring Writer, the questions you posed are good ones and are ones all creatives grapple with throughout their writing lives. You ask, What do we, aspiring writers, do when we begin to question our work? I wish the answer was an easy one, a clear path marked with signs letting you know the next right step, mile-markers indicating when you will "arrive".
Choosing to follow the creative path is not for the weak of heart. People who prefer a linear life should steer clear of making a living through words. As you said, there are many writers who never reach the levels of societies definition of success. Most writers are "working" writers — they support their creative life through other means. This does not diminish their talent or drive, it is their reality. Those writers who do reach a level of success that allows them to write full-time still must begin with a blank page each time they sit down to create, just like any writer. In that sense, all writers, regardless of their level of recognition, are always aspiring. Of course, the income they earn through their work is, as the writer Sherwood Anderson (another talented writer who did not gain a large following) said, is a "big open door" that gives them freedom and security to continue creating.
Elizabeth Gilbert differentiates in her book Big Magic (this is paraphrased) the difference between a job and a vocation. A question you can ask yourself as you seek clarity on your chosen path is do you want a job or a vocation? If writing is a job for you, then seeking accolades for your work will always be more important than the work. Your work will only be good if others feed you Likes and Shares and Retweets. Don't misunderstand me, it is important that your work reach the largest audience it can. It's how all writers build a career. But if writing for you is a vocation, if you are compelled to do it, if you can't imagine a life without it, if it makes your days fuller, gives your life more meaning, then you allow it to have a life of its own. You do the work of finding platforms for it, you remind people consistently that it exists, you proudly ask others to engage with it, then you release it and move on to the next writing project. You separate the creative work that consists of one writer sitting alone, slipping into words, conjuring something from nothing from the legwork, the hitting the pavement, the bellows of "hear ye, hear ye, read all about it." These aspects of the writer's life are two very different things and many gifted writers have been undone and lost because they've been unable to differentiate between the two.
So my question for you, Aspiring Writer, is what does writing mean to you? Is it your vocation? Would your life be less without this creative form of expression? If you answer "Yes" to these questions, then, by all means, keep writing, share your work, and allow your work to speak for itself. To answer "No" to these questions does not doom you to a life without creativity. Writing is still a viable career choice and can support your life and bring you satisfaction. All valued things. The weight of that "no" is that you will always be held prisoner to the opinions of others, most you will never meet, and your work will be boxed in, smothered, not allowed to grow. Questioning your work is normal. Questioning the value of your work is a death knell that only you can hear. The choice is yours, Aspiring Writer. Choose well.