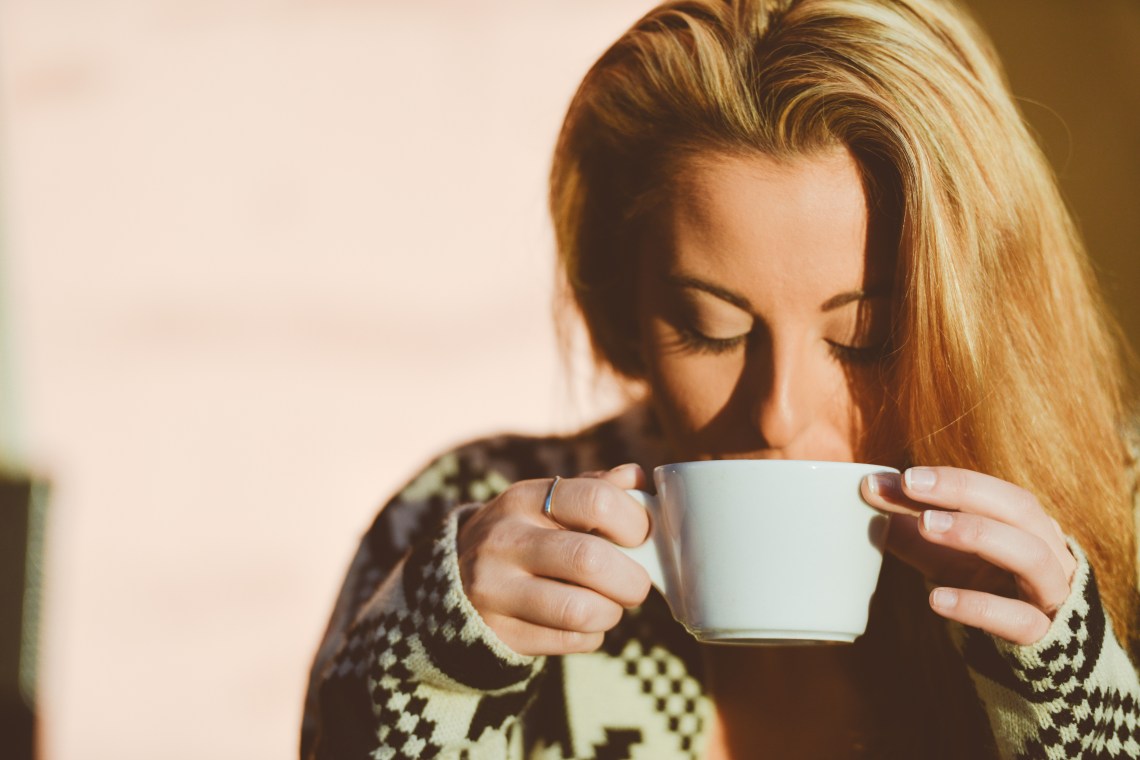 Similar to many others who have proclaimed an alcohol-free month this January, I too, have participated in the tradition of going an entire month without alcohol. To take it even further, I actually added coffee to that list as well.
For many people, the month of January is symbolic towards building how the rest of their year is going to be. Many people want to start off the new year on a good foot, which would include refraining from a specific type of behavior – In this case, it would be alcohol and coffee for me.
After having experience an already difficult month and a half throughout November and December, I decided that this was the right thing to do.
Having dealt with my very first hands-on experience of being unemployed, I felt that January would signify a turning point for me, so I wanted to eliminate the two biggest distractions in my life. I wanted to devote this alcohol/coffee-free month towards focusing on myself. I wanted to figure out how to be with myself, and be happy with myself. I wanted to get a better idea of what I wanted out of my life. And surprisingly, that's exactly what happened.
At first, I thought I was going to lose my mind and become a hermit, but instead, it worked out in my favor. And this is exactly what happened.

1. I wrote more.
It's amazing how much more I wanted to write. It's because I had clearer thoughts that weren't drowned out or interrupted by alcohol or caffeine. I honestly thought that the lack of alcohol or caffeine would actually cause a significant dip in the amount of writing I produced, but ironically, it made me more productive.
2. I read more.
Aside from the fact that I had way more time on my hands due to unemployment, I actually did read more. Naturally, since I went out a less than usual, I spent those weeknights where I wasn't meeting up with friends for drinks towards reading and learning more than I normally would.
3. I exercised consistently.
The one thing I didn't miss about alcohol was the hangovers and the general feeling of exhaustion after a night of drinking. I had my weekends to wake up early and go to the gym. I put myself on a consistent workout schedule and stuck with it because I didn't have nighttime drinking distractions.
4. I lost weight.
The combination of regular exercise and elimination of extra calories from alcohol and even coffee (if it's a fattier coffee drink) significantly affected my weight loss and how I looked overall. My jeans actually fit better and my stomach really did get flatter when I cut the calories from drinking.
5. I got so much better at cooking.
When you change one part of your daily routine, it usually affects other parts as well. When I cut out alcohol, I avoided the drunk food-ordering and had more time to go grocery shopping and actually learn to cook properly.
6. I ate healthier.
Going back to #5, I ate healthier because I wasn't going out to eat as often (because food + drinks is usually an automatic combination) and I was staying in and making my own meals.
7. I saved A TON of money.
After seeing the actual numbers in my bank account, I was shocked by how much of my income went towards buying coffee every day or going out for drinks. The numbers don't lie. Cutting back on alcohol and coffee saves major bills.
8. I was more focused on my goals.
Instead of wanting to avoid my problems by drinking, I was more attentive towards what I wanted to accomplish while I wasn't drinking. I was able to actually sit and think about the things that I wanted to in my life, both in the short run and the long run.
9. I made better decisions.
From personal experience, I can say that my worst decisions usually happen while I'm under the influence of alcohol. When you're buzzed, tipsy, or drunk, you're not in the right state of mind to be able to handle situations properly or make appropriate decisions. Thankfully, I had this entire month to make good decisions that led me to where I am now.
10. I spent more time with people that actually mattered.
You'd be surprised by how many people feel uncomfortable being around you if you're not drinking, which says a lot about the company that you choose. The people that I spent time with while I was alcohol-free were the ones that still wanted to hang out even though I wasn't drinking with them. And those are the people the really matter.
11. I got better quality sleep.
To be completely honest, I still wasn't able to sleep properly at first, but that was due to my own anxiety of what would happen after the month was over. Regardless, the quality of sleep that I did get was phenomenal. This in turn, led to me feeling better during the day and being more proactive throughout the week.
12. I restored my faith in God.
Despite what other people's religious beliefs may be, mine were re-established during this month. Growing up, I've always been a Christian I've always believed in God and I've always had faith in God, knowing that things would work out. But there were times in the last few years where I really wasn't sure that my luck was ever going to change. But after this month, and what has happened within the past few days, my faith is stronger than ever and I now firmly believe that things really do work out.