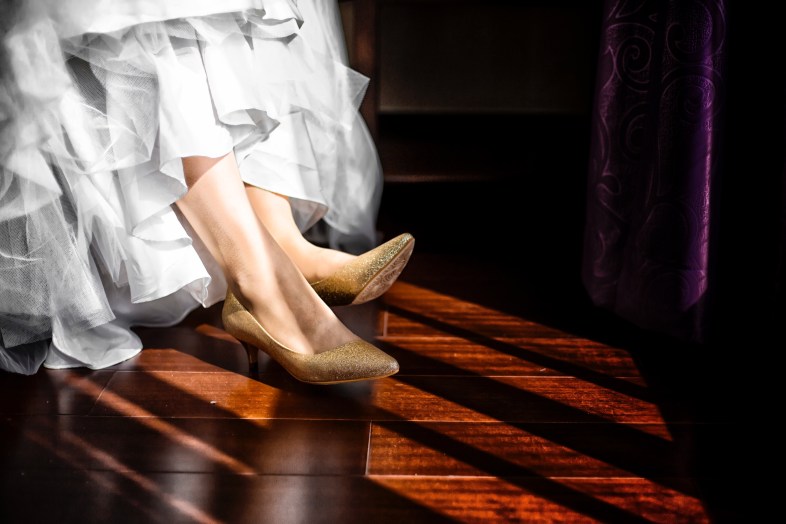 1. Be prepared for everyone, including your aloof mailman, becoming experts on all things wedding related. Seriously, everyone seems to have some hidden talent in deciphering through the millions of vendors to determine the ONLY possible one to make your day perfect.
2. You don't have as many friends as you think you do. Prior to planning my wedding, I thought that I would have a hard time narrowing down the guest list to be under 125. As we've started to build that list, I constantly catch myself thinking, "yeah.. but are they really worth the $__ a person?" Yes – I'm weighing my friendships in dollar amounts. Everything costs money, including feeding you and quenching your alcohol thirst.
3. Don't worry about things that you've never noticed before. I had someone ask me what my kids table will look like at my wedding and I honestly laughed. I've never been to a wedding where kids were allowed, I don't have kids of my own, and majority of my reckless friends aren't parental material at the moment, so the "kids table" was literally not a thought of mine. Aka: you bring stuff to entertain your kids (or don't bring them).
4. Allow yourself to have moments of I DON'T KNOW WHAT TO DO. I remember that when I was searching through photographers, I was thinking to myself, "THEY ALL LOOK THE SAME!" and having a mini-meltdown about it. After drinking my weight in red wine, I finally figured out the trick to avoiding these moments – just accept them. Accept that you're not going to have all of the answers to your questions right away. Things will work out in time!
5. The answers are not always in the reviews. I read through close to 40+ reviews on photographers before finally settling on the one that had a style similar to my vision. She had wonderful reviews, but due to her being a fairly new photographer, there were a lot fewer reviews than the competitors. If I based my selection solely off number of reviews, I would have missed out on a talented woman to make my day last a lifetime! Sidenote: wedding reviews can be extremely nice or downright savage. There is no grey area in bridal reviews, trust me.
6. No matter how DIY you want your wedding to be, Pinterest sets unrealistic expectations for us brides-to-be. For example, I tried making one of those beloved mason jar centerpieces and it literally looks like a child's craft from elementary school or YMCA camp. Needless to say, I am re-evaluating my DIY day.
7. Details. Details. Details. I spent over 2 hours comparing different pricing, color options, and texture of BAR NAPKINS. That's right, those little flimsy napkins that stick to the bottom of your glass and end up all over the floor took away my sanity for 2 hours on my day off. Never in a million years would I have thought to include, or even think about, these tiny details when attending a wedding, but you better believe I'll be checking out all you b*tches napkin situation from here on out.
8. This isn't as easy as planning your Sweet 16 MTV style. Remember watching those spoiled brats have people flock around them to help them make decisions on entrances, wardrobe, etc.? Yeah, well you're on your own buddy. Instead, you'll be begging people to stop inputting their opinions on decisions because you'll be so drowned down with advice, you'll likely snap if someone says, "so, I was thinking you should.."
9. Everything you imagined for your day is not realistic. I wanted to have a really neat lighting feature for my reception area, but instead opted out in order to feed the humans attending. It's important to consider your actual needs versus your wants. Maybe the dance floor having a bubble machine isn't truly a need? But who am I to judge? I spent over $500 on a photobooth so that my guests will enjoy themselves and I will likely use a total of 3 times throughout the reception. But, that was a necessity for me.
10. You will love and appreciate your fiancé more than you know. You will also wish you ran away and eloped instead, but you will love each other on a deeper level throughout this stressful time together. No one tells you that your biggest support will be the one who asked you if this craziness was worth it in the first place!
11. All in all, planning a wedding is ridiculously hard. Trying to think of ways to include those special to you, while also adhering to a strict budget, is enough to send anyone off the deep end. Continue to lean on those who are willing to help and shut out ones who offer advice with no assistance. This is the first step toward the future, so who cares about the bar napkins anyway.