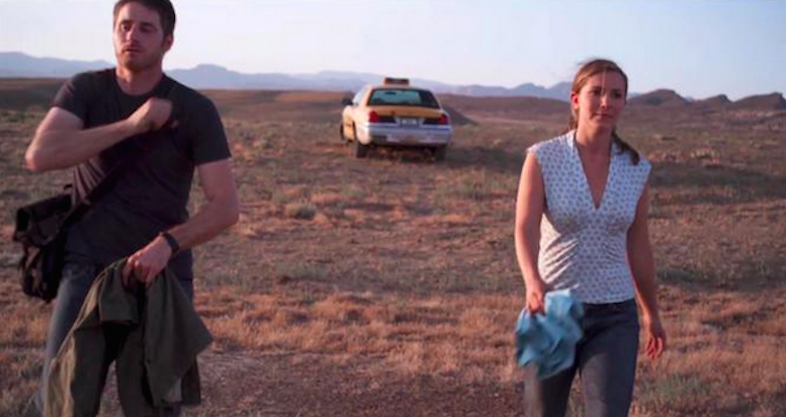 The Merriam-Webster dictionary defines the term road trip as "a long trip in a car, truck, etc.", but those who have ever embarked on such a journey I think would balk at this simply composed statement. A road trip is much more than just a "long trip" — it holds a path of self-discovery, requires a lot of patience, and most importantly, it brings the unexpected and unusual to its tipping point.
This past week I arrived in Berkeley, California after 8 days of travel in my small, 2007, light blue Toyota all the way from Boston, Massachusetts. Prior to this journey, the furthest I had ever traveled west in a car was Pennsylvania, a mere dent into this vast land we call the United States.  But since being accepted into graduate school in California, the only two options to get there from the east coast was to drive or to fly. Having always been one who's up for new experiences, my mother and I buckled up and packed up my Yaris for a 3,500-mile ride across the Midwest.
The middle part of America I think is an enigma to those living on the east and west coast of the country. We rarely focus on states such as South Dakota or Nebraska unless there should be an environmental disaster or politician that creates an uproar — but what one encounters while driving along I-80 West is absolutely priceless.
Sure driving along flat, straight highway can on the surface seem boring and dull, but the majestic beauty in an open sky and rolling farm land (the same land that feeds our country and is rooted in the history of our agrarian society) can take your breath away. When you travel with no agenda or expectations it leads to mingling with locals at truck stops, paying homage to the bread and butter that fuel our economy, and it can bring two people closer than they had ever imagined.
Just a few highlights from our journey included driving by tornados and taking shelter in a cowboy bar in Wyoming, discovering a "ghost town" that has a gas station that is only open during "the season" in South Dakota, happening upon a diner in Minnesota with the same name as my mom, having the largest glass of sangria in Wisconsin, and — how could I forget — taking the wrong exit, but ending up in the Great Salt Lake Desert in Utah.
As my mom left yesterday to return back home to the east coast (she flew back, don't worry!) I can't help but smile when I reflect back on the journey we took together. So Mr. Webster — the definition for "road trip" just doesn't even begin to cut it for what makes that kind of travel a true form of art…and not just a "long journey in a car."