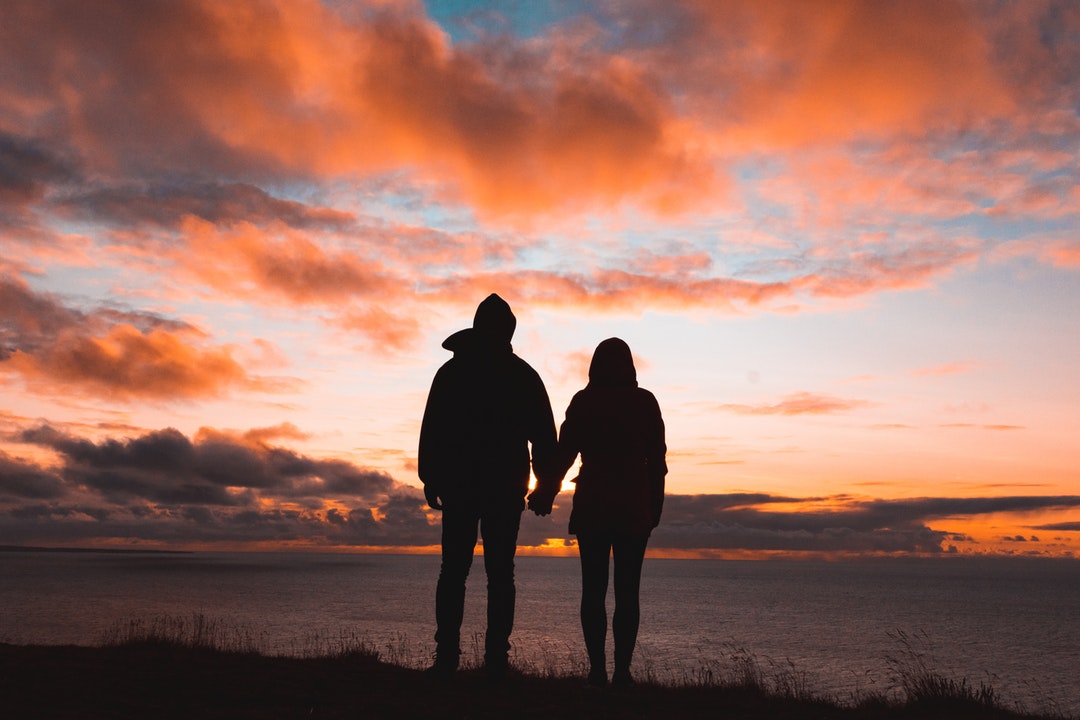 Take my hand and let's run away.
To a place where there isn't any pain or worries. Where time ceases to exist and we can spend infinite moments together. Where all the worldly exterior and barrier melt away and we are free to be who we are. Where obligation and responsibility won't be able to keep us apart. Where love is celebrated and happiness is the only language we speak. Where laughter and joy are aplenty, and sunshine and warmth are everlasting.
When the day is young, we can bask in the warm weather together, and dance in a field of lavender flowers. We can leisurely have branch at the cozy café and sip tea while indulging in each other presence. We can stroll past all the beautiful landmark and let our imagination take flight. We will race each other along the riverbank, and I catch the reflection of our happy faces in the water. The infectious joy spread like warm honey in my veins and my heart is pounding vigorously with pure ardent bliss.
My mind is in a whirl with all the awe-inspiring sculpture, the breathtaking scenery, and the mesmerizing lands we visited. I forgot how many times I fell in love, but I know that it was you that I fell for first.
We will leave our footprints at different corners of the world, make memories that would last us for life, satisfy our hunger for exploration, and make happiness our only priority. We will travel far and wide, fulfilling our wanderlust yet knowing we belong to each other.
I will reach for your hand and squeeze it in anticipation as we begin our brand new adventure. I will kiss you at every important landmark sealing my devotion to you. I will take pictures of us with our silly expressions, leaving a piece of my heart at every destination we saw.
When the day is slowly ending, we will be greeted with the most amazing sunset, and I will hug you tightly grateful that we get to witness nature's most wonderful creation together. When the sky is a blanket of stars and enveloped in the city light, we will share our thoughts and secrets, being unbelievably bonded. When we're tired from the exotic vacations, the glitter and glamour and long for familiarity, we will return home.
We shall rest our tired bones and body by nourishing ourselves with rest.
We will have a lazy day where I will be all too glad to laze around with you in my pajamas, my feet dangling off the couch, and my body snuggled around yours warmly. We will fight over which tv channel we should watch and I will insist you make up your mind. I will feed you your favorite snack and chuckle at the goofy faces you make at me. I will have pillow fight with you and laugh till my chest hurt. I will go grocery shopping with you and we will learn to cook something that both of us will enjoy.
I will look at you, really look into your eyes and see all my love for you reflected inside. I will think of how there isn't any place I want to be because I'm right at home with you now.
I will realize with a happy pang that I have everything I ever want in my arms. You.