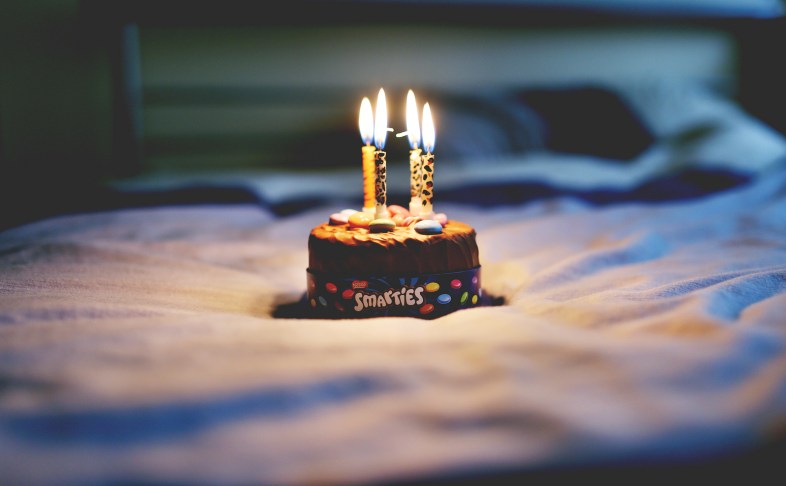 Some (including my own father) say that birthdays aren't worth all the hype. These people believe that birthdays are just another day, and that they shouldn't be given any special attention. This is true; birthdays occur every day. However, I choose to believe that one's birthday is a special day. An individual's birthday comes but once every 365 days (unless someone was born on a leap year) and on that day, everyone deserves a little bit of special attention, even if over-the-top birthday celebrations are overrated. A birthday is something to look forward to. It is a day to take time to reflect, celebrate, and enjoy oneself.
This January, I was lucky enough to have been able to celebrate being on this Earth for 20 years. My day was full of high points and low points. The high points were due to the immense love of my close friends and family. I have only myself to blame for the lower points; the low points were there because I let myself expect too much from other people. Now that I have been 20 for more than a second, my 20-year-old self wants to share a few important birthday tips that everyone needs to understand if they want to enjoy their birthday.

1. Don't expect too much from people!
This leads into one of my own personal philosophies: expectation is the root of disappointment. Don't expect that everyone is going to drop everything to celebrate your special day. Don't get upset when someone forgets your birthday. Don't stress over why someone from your past stopped caring. As difficult as it is to do, move on, and appreciate those in your life who care enough to make sure your day is spectacular!
2. Be genuine.
A simple "HBD" post on the Facebook wall of a close friend is never enough. Yes, it's nice that you care, but if you truly care about someone and consider a person to be in your inner circle, take the time to give them a call, send them a card, buy them a gift, or send them a special birthday text. You would be surprised how much something as small as a card can mean to someone. Think about how you would want to be treated on your special day and strive to act in that manner towards others when they are celebrating.
3. Be appreciative.
Acknowledge that someone took the time to send you a beautifully crafted text message about how important you are to them. Smile, hug, and say thank you to your best friends for the awesome dinner they bought you. Call grandma to thank her for the sweet card she sent to you. It does not cost anything to be nice, but it feels rewarding to know a gesture is appreciated. Remember to always appreciate what you have and use the happiness and positive energy you are experiencing to reciprocate when the time is right.
4. Use a birthday as a reminder.
Of course you love your grandma, your cousin, or your bestie. But just because they know you love them and the feeling of love is mutual does not give you an easy "out" to not give them the attention they deserve on their special day! Use a birthday as the perfect excuse to buy your aunt that necklace you saw her admiring. Use your best friend's birthday as an excuse to show him or her how much you appreciate his or her support in your life and throw a surprise party! A birthday can serve as a great reminder that someone is important and that people truly care about them and their happiness.
A birthday is a time to celebrate the life and the achievements of an individual who is special to you. A birthday is a universally friendly way to put in some effort and show someone you care. So, this 2016, whether you're wishing someone "Bon Anniversaire," "¡feliz cumpleaños!," or "Happy Birthday," take this advice to heart, and I am sure you will not be disappointed.