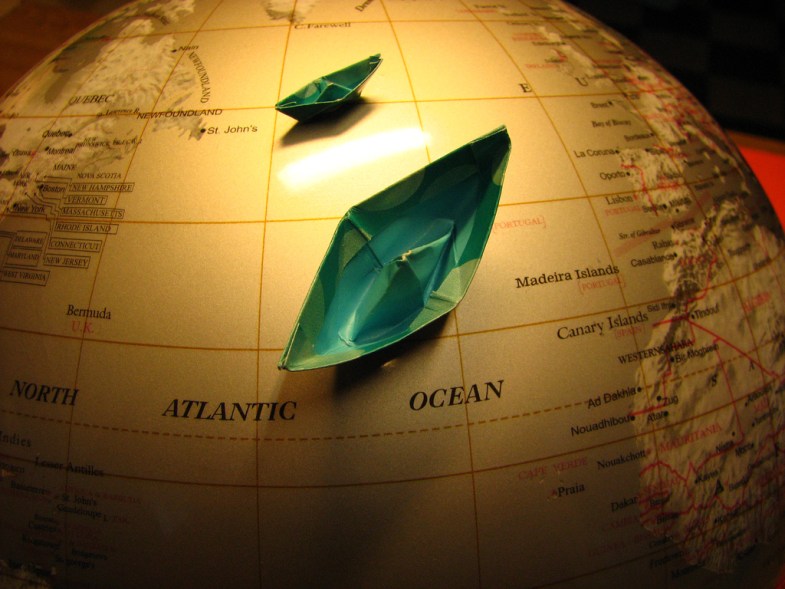 5. Tallinn, Estonia.

Once considered the up and coming next big tourist spot, the Estonian capital of Tallinn is without a doubt one of the most beautiful cities in Europe.  Not only is the city beautiful but Estonian girls are considered the 4th most beautiful in Europe beating the likes of Sweden, Germany and Italy.
Unlike any other city in the world, public transport is completely free if you're a resident, in a radical plan to ditch city centre cars.
The old town is protected by UNESCO as a World Heritage Site and is one of the most preserved cities in Europe, which is host to many festivals, markets and events.  Tallinn is only a stones throw from the unmissable Helsinki.
4. Gothenburg, Sweden.
Situated on the west coast of Sweden, Gothenburg has a grand port that welcomes passengers of the sea from places such as Denmark, Norway and further afield.
Gothenburg is rich with museums and culture, playing host to the annual Goteburg International Film Festival, Book Fair and International Science Festival.
A fairly new city, compared to the history Europe has, it was founded in the 17th century and it's most iconic sight is the Alvsborg Bridge across the Gota River.  There's a vibrant Scandinavian feel to the city and the logistics of it provide an easy gateway to other north European nations for further travelling!
3. Rotterdam, Netherlands.
A site that could be mistaken for one of the famous American cities, Rotterdam is known as the business centre of the Netherlands and is often overshadowed by it's equally breathtaking, in another way, northern cousin Amsterdam.
As the tallest city in the Netherlands and one of the tallest in Europe, Rotterdam never ceases to amaze those wanting a big city experience much closer to home and being under an hour's flight from the UK, it's hard to turn a blind eye to it.
Counteracting the assumptions of a busy high-rise city, Rotterdam is also the greenest city in the Netherlands and has excellent transport connections with Europe's biggest port, a metro system and a rail network connecting to Amsterdam, Brussels and further.
2. Vienna, Austria.
Vienna is rich with history and this capital city has so much to offer every kind of traveller.  The Danube River runs through the centre of the city reaching a record total 4 capital cities in it's path and with Austria bordering a massive 8 countries, there's always room for exploring beyond.
Known as the 'City of Music' for being home to the likes of Mozart, Beethoven and Schubert, Vienna also has a strong sense of history when the World Wars are considered.
It's not all about the city; Vienna is also home to Europe's Tallest Waterfall at a dizzying 1,250 feet (380m) and there's always something to see being 160sq miles in area.
1. Ljubljana, Slovenia.
Having a dragon as the city's symbol, right from the start Ljubljana is breathing fire to you and it certainly catches my eye as one of the most beautiful cities in Europe.  With a snowcapped mountainous backdrop, the most northern of the former Yugoslav nations showcases colourful buildings and architecture typical with central Europe.
Only 300,000 people reside here and the best thing is that there are no world famous attractions – meaning you don't have to rush around all the sights instead you can relax, take your time and really chill out.
Ljubljana appears to have something for everyone which is ideal in travelling in groups as not everyone will agree with everything, everywhere and everyone.