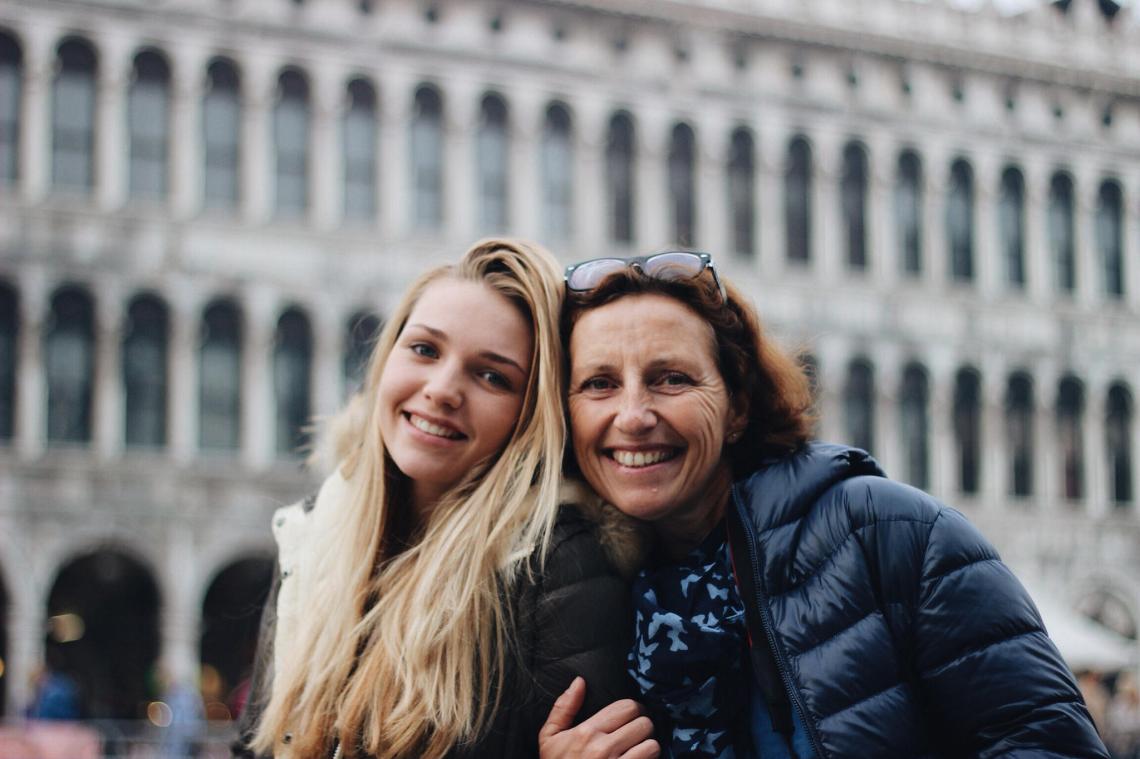 It's no secret that I love my mom. I count myself fortunate to have always had a good relationship with her. When my dad passed away at the end of 2014, our relationship only strengthened. Do we disagree? You better believe it. Do I love her even more afterwards? Without a doubt. As much as I'm crazy about my sweet mama, there are times that I simply cannot believe how much I'm turning out just like her.
1. You chose a similar career.
Now I admit this one for my mom and I is eerily similar. I'm currently teaching at the same school where my mom used to teach. Don't worry- it's equally weird and mind blowing to me too. In our free time, we collaborate on new ideas to try with our students. She brings the experience and I bring the unlimited supply of energy.

2. You agree on political issues.
While most 20-somethings veer off and are polar opposites of their parents politically, my mom and I agree on just about every political issue. She's never pushed me to have the same ideas as her but we both know she loves having someone to share thoughts with during this nutty election.

3. Your style is so similar that you can share clothes.
Same goes for accessories. We're also the masters at getting everything on mega clearance. How, you ask, are my mom and I the same size? See number 4.
4. You work out together.
If you told me 6 months ago, I'd be waking up at 5 in the morning to do an hour of Pilates BEFORE school, I'd laugh long enough to count it as my ab workout. My mom bought me a gift card to her Pilates studio for Christmas this year and now we begin our mornings together in a down dog. Very sneaky, mom.
5. You binge watch the same TV shows.
It doesn't hurt that my mom happens to love The Bachelor. Now that we don't live together, Tuesdays are reserved for discussing all that happened in our friends' (aka the cast of the show) lives. 

7) Your mannerisms are freakishly identical. Watching my mom is kind of like looking in a mirror. If you think I talk quickly and use my hands to illustrate everything, let me introduce you to my mom.
8. You have the same weaknesses.
For us, it's driving from point A to point B without getting lost. We are the reason the GPS was created.

9. You, fortunately, have similar strengths.
How lucky am I to inherit my mom's kind and compassionate heart and love for all people?
10. You share the same faith.
At the end of the day, this is the one that will outlast the others. Ultimately, my mom and I are rooted together because we are both rooted in Christ. It impacts how we interact with each other and with the rest of the world. 

Love it or hate it- there are things about your mom that you just might start noticing.
My advice is to embrace it! Give that mama of yours a hug and take her out to dinner. Let's be honest, she's more than earned it. And to all the great mothers out there, know this: You're invaluable and such a treasure. (Be sure to remind us of this the next time we're driving each other totally crazy.)