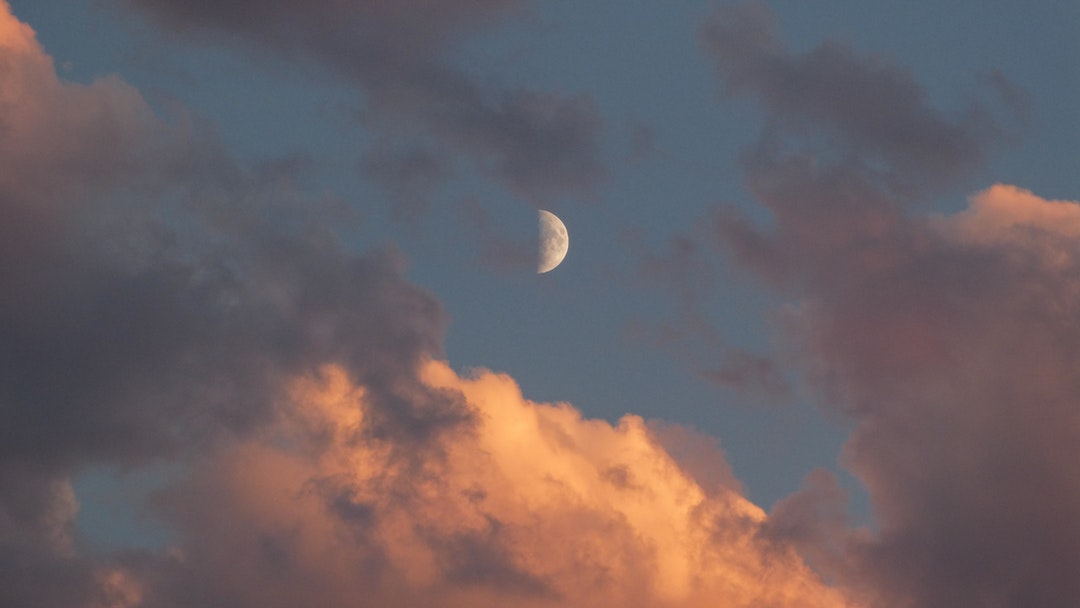 In less than a week, there will be a New Moon in Gemini. This is a particularly strong and heightened New Moon because both the sun and the moon will be in the same space (Gemini) at the same time, and New Moons in Gemini bring about allllllll the questions and desires for guidance and answers. A New Moon in Gemini can only take place during the end of May, or the very beginning of June.
Gemini is ruled by the planet Mercury, meaning, everyone (but ESPECIALLY those under the sign) will be thirsty for knowledge and feel the quench for answers. Both historically and typically every time a New Moon is on the horizon, people tend to sense new beginnings, change, and the desire to start anew.
It's completely normal if you are feeling uneasy, confused, or in need of answers/direction right now. To best use this New Moon to your advantage, really open your eyes and your voice during this time. This is a GREAT time to plant new seeds anywhere you can. This is also a great time to really navigate what no longer serves your end goal. What do you want for YOU, in the end? Do you want unconditional and positive love? Do you want steamy passion? Do you envision a career that doesn't feel like a job, but a hobby or a pleasure? Do you want to be a mother? Do you want to buy a house?
Are the choices, thoughts, and mindset you are currently in, reflecting those truest desires? Or are they reflecting your fears of the unknown/change/ immediate gratification?
Gemini is a space of pure communication. I think often times we forget that a huge part of communication is actually listening. 
Listen to what your truest self is saying. 
Listen to what your most authentic self wants, or what he/she needs.
Listen to what your inner self has been screaming at you for the last (nearly) two years (we just got out of a long cosmic agenda, we finally just shifted).
YOU know what you want. YOU know what you need. And you know how to identity the things in your life that are NEVER going to get you there, regardless of the anxiety + fear + scarcity + loneliness + challenges you may feel about letting those things go.
This New Moon wants to give you answers, just as bad as you are wanting them.
This is a great time to not only listen to your inner voice, but cautiously listen to what advice your loved ones have been giving you as well. There is so much wisdom to be heard during this season.
This New Moon will bring the best of change, so long as you allow it to actually take place. Remember, not all positive change actually feels that positive at first – sometimes it takes us a minute to adjust and shift, just like the moon.
This is not a time to overanalyze, for you already know the answers.
Trust. Listen. Speak. Open up. Move. Be bold. Make the changes that honor your highest good. 
Change is on the horizon. Beautiful change is on the horizon.