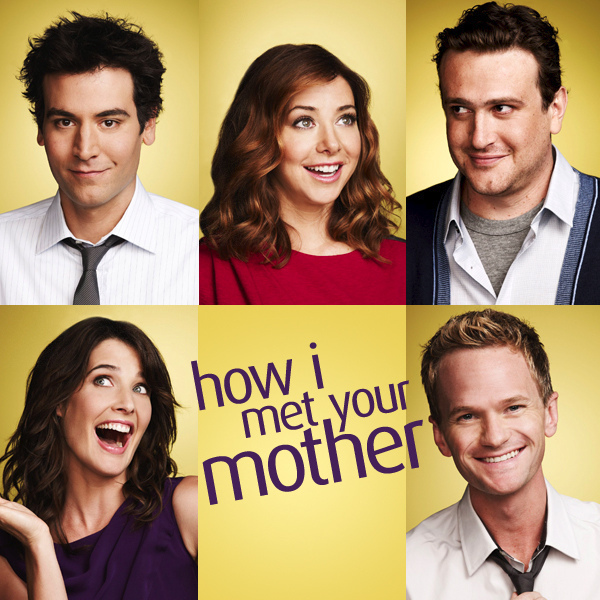 How I Met Your Mother is a time-bending, hilarious, and supremely heartfilled sitcom that ran for nine seasons—and I could have taken at least nine more.
Although the series came to a close in 2014, this show is still at the top of my all-time favorites on television because it accomplishes a feat that so many other shows don't. It's so easy for television to focus on big things; how many shows seem to hinge solely on break ups, make-ups, pregnancies, divorces, or even murder? But what I love about How I Met Your Mother (henceforth referred to as HIMYM) is that even though it teaches us about love, friendship, and even fate, possibly its most important message is that the little things matter.
HIMYM gives us entire episodes about minuscule, seemingly unimportant happenings that, nevertheless, actually happen in real life, and therefore deserve some attention. Like loving a restaurant and then forgetting what it's called or where you found it; like having video game tournaments or movie marathons with your best friends; like having a crappy boss or having to get rid of all the stuff you still have from old relationships. There's even an entire episode about finding a penny on the street, and it's amazing. Watch it.
Honoring the little things doesn't just mean showing the common but unsung stuff that happens to everyone, though. Sometimes it means taking something little like a high-five and making it legendary.
Or recognizing that random objects (red cowboy boots, blue French horn, yellow umbrella, ducky tie…) absolutely have the power to take on significant meaning. And sometimes it means taking little patterns of interaction between people and making sense out of them to use as rules for living life (hot-crazy scale, date-time continuum…).
Think about it: all of these incidental trinkets and moments become insanely meaningful to millions of people for no other reason than because somebody decided that they were worth it. What if we treated our own lives' banalities the same way as the creators of HIMYM would?
HIMYM teaches us that life doesn't have to be a TV show in order to be funny or important. It teaches us that TV should follow life, because life is important; whether it's the little things or the big things, they all have equal weight in determining the shape that our lives take.
>HIMYM inspires us to be the kind of people to whom the little things matter, because life is fuller that way. And it also teaches us that the little things sometimes aren't so little at all.
"You see, the universe has a plan and that plan is always in motion. A butterfly flaps its wings, and it starts to rain. It's a scary thought but it's also kind of wonderful. All these little parts of the machine, constantly working, making sure that you end up exactly where you're supposed to be, exactly when you're supposed to be there. The right place at the right time."
-Ted Mosby
Isn't that an incredible thing? You don't always have to be making big moves. You just have to be doing something that makes your life fuller and better and more worth living. By doing that something you're making a difference to someone else somewhere else through something else, or maybe you're making a difference for yourself.
In other words, that little thing that you did mattered. Whether it was walking your dog or practicing a new language or writing a blog, if you did something today, today you mattered.
Today, the world changed because you were in it.
That's what HIMYM teaches us, and I'll take it.