1. Barack Obama
How has your sleep been affected ever since knowing the secrets of the "greatest nation on the planet"?
You were young and bright when you came in. And the great land has finished you, my brother. Your hair is peppered white and your face is so serious. What nightmares you must have day in/day out. You cannot confide in your beloved because the burden may be too much for her to bear. Hopefully, you will get some respite once you leave your duties. However, the sobering fact is that your work doesn't end when your term does.
---
2. The Rock
Hey, boo. What does it feel like to actually sing in an animated movie?
It's been a long time coming. I thought Disney would have made you sing in that witch movie—which, by the way, I've yet to watch. I was not taken by the advertising. Anyway, I think it is so cool that you get to act like yourself. You are somewhat of a demigod, right? I hope you had fun recording and realizing what other hidden talents you possess.
---
3. Kate Middleton
How have you managed to keep it together despite the pressures of being part of the royal family?
I mean, you had a boy child on the first try, you're educated, you dress to the nines, everyone loves you, and you haven't had a nervous breakdown (yet). You are classy, attractive, and very human. The day the media went at you for having normal feet was a laugh in my opinion. Did they think you were a god? What can you NOT do? You're my shero. You are an excellent role model and example for little girls and young women all around the world of what beauty, dignity, and being fully dressed actually means. Hear, hear.
---
4. Beyoncé
Why are you always half-naked these days?
It appears that from 4 you decided 'eff that. I'm a grown woman.' But does being a grown woman mean showing everything? Girl, we all know how hot that bodacious body of yours is. One just has to look at your frame in a beautifully designed Dior dress to know that your body is banging. Why must we always get a reminder of that tight derrière and toned thighs? You're just about every woman on Earth's body envy so, um, yeah. Besides, and most importantly, you're a mother, a wife, a sister, a friend, a role model. People look up to you. Young people with impressionable minds look up to you. Your daughter looks up to you. Lemonade was all the bitterness we needed.
---
5. Oprah
You're not getting married, ever, are you?
This has to be to me the longest engagement I've ever witnessed. Not that I've lived a spectacularly long life, but still. If he ever wanted it to be formal, it ain't gonna happen. However, I totally get your choice and respect it, ma'am. The more important question is, will you adopt me?
---
6. Johnny Depp
Is the reason you left marriage until later in life because of what recently happened?
I was shocked, as I'm sure most of the world was, at the announcement that ol' Jack Sparrow was betrothed and settling down. After so many years at sea, who's to say there would never be that pull back to a life of adventure, danger, and debauchery? I digressed. Mr. Depp; your life and choices have nothing to do with me or anyone on this planet, but I really do worry about you. Hit me up if you wish to traverse the ocean aboard the Black Pearl once again, OK?
---
7. Drake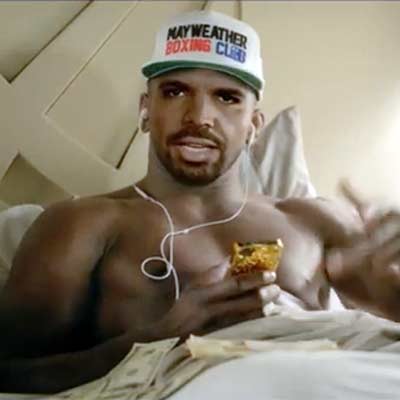 Why are you so big?
My gosh. I feel like your gran. I have literally seen you grow up before my very eyes. (Kindly ignore the fact that I'm younger than you.) From DeGrassi days to Young Money, the whole Nicki Minaj "are we married or are we not" debacle, you and Rihanna being an item or not being an item (which we as loyal fans still do not believe. We see you, both) and seeing you on SNL, killing Riri's performance for your joint number 1 hit Work. What can I say except where is all this gymming and need to compete with The Rock coming from? You were eye candy when you could actually fit on the screen. Now I'm thinking camera angles need to be adjusted just to get you all in. In other news, nice six-pack.
---
8. Cristiano Ronaldo
Why are you so fine?
Just kidding.
How have you used your powerful influence in terms of how much athletes are paid, for the good of others?
I mean, you have the biggest platform to make a change. You can make changes. Sports stars are amazing but so are doctors, firemen, policemen, morticians … and yet who gets paid the most? I think you see where I'm going with this. I'm not a doctor or something fancy like that. I'm a writer and we all know how underpaid writers are. Cough.
---
9. Serena Williams
What were you doing in Beyoncé's "Sorry" video?
By what were you doing, I mean what body aerobics were those? You're an athlete. One of the most respected women athletes in the world (and a black woman at that; can I get an amen?), and yet when I saw those moves and that badonk, I was not thinking athlete. [insert whatever you were thinking] I was glad to see you, then the beat dropped and so did you and then ….
---
10. Iman
My fellow African beauty, how are you coping with the loss of your beloved husband?
I loved him and the whole world loved him. His music touched our souls. He showed us love has no color and that love endures all things. I pray for you to get the necessary comfort needed to get through this trying time and keep shining like the diamond you are.
---
11. Donald Trump
How has being involved in the presidential elections changed your view of people?
You are not on the list of world's favorite people. You are a well-known businessman—ruthless and cutthroat, yes—but you know what you are doing. Now you stand the chance of ruling what is perceived to be the 'greatest nation on Earth' and you're a businessman. Before that you are a husband, and before that you are a father. How has talking to people, being more away of the politics in your land and the world at large, helped you become a better person?
---
12. Kanye West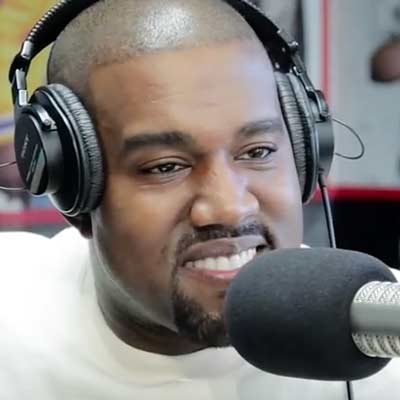 How different would your life have been if your mother was alive?
I'm not trying to start with you. I just see and feel your pain. She was your everything and I feel like when she died, a lot of you died along with her. You're blessed to have a beautiful wife and children as well as your music and business pursuits to keep you going. I also feel, though, that your life direction would have been quite different from what it is now. But that's just me. You will be fine, though. As you always have been.
---
13. Chris Brown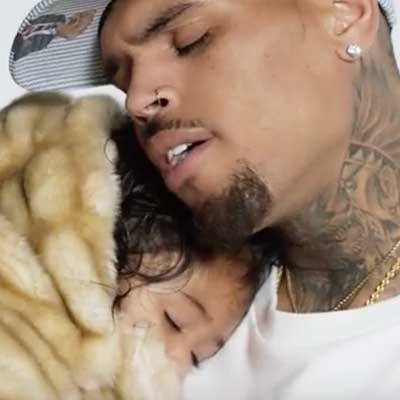 How has fatherhood helped you view women?
Sadly people know you for what you did to Rihanna. However, I have seen how having a daughter has changed your life positively. I am sorry to take you back there, but it's for a completely different reason. Seeing the way you sing about your daughter, the way you talk about her and love her is so heartwarming. However, the question remains as to whether this changes how you view women, as in the ones you can have relationships with; long-term relationships, mind you. The way you treat women will affect the way your daughter perceives herself, so this thing is way bigger than you.
---
14. Wyclef Jean
What have you since done to repent of the funds stolen from your fellow Haitians?
I never forgot and neither did the affected parties. You've disappeared from the music scene so I'm assuming you're working a regular job now so you can pay back those who actually need the money. Did you ask for forgiveness? I pray you did. Karma is a female dog.
---
15. Zayn Malik
Why did you pull a Beyoncé on Destiny's Child move?
You know what I mean. Start in a group, make it alone, and then say that you never needed them. Before Michelle and Kelly, you were just a good-looking lad with bushy eyebrows. Don't forget where you come from.
---
16. Janet Jackson
What in the world made you decide to have a kid at a very risky age?
Then you hit your fans with "I'm not gonna be performing in 2020 because family is so important to me." But it's 2016, babe. Can we please stick to a time we all know, understand, and can relate to?
---
17. Simon Cowell
How has becoming a father changed your life?
You've become nicer for one thing. You're no longer the mean Simon we all grew to love and hate. Fortunately for you, you're mean for a cause. Or at least you used to be. You've aged, too. Parenting is not easy, is it? It shows. But you're still the one and only.
---
18. Victoria Beckham
What is this I hear about you wanting to have another child?
I guess when you have money, having kids is as easy as pie. Is David for this? Maybe you can start a new dressing line with the name Apple Beckham. Oooh, I'm more excited about this baby than you! Oh dear. I'm living vicariously through you! *gasp*
---
19. Nick Cannon
Why did you initiate the divorce when you still went and delayed it?
Clearly you still love your ex and acted in the spur of the moment. Your freestyle says it all. Thanks for qualifying what was on everyone's mind. It's OK to say you were wrong and that you may have acted rashly and in the spur of the moment, but don't go around denying what's truly in your heart. It will eat you alive (which it already has), and you'll always live to regret it. Own up to what you did, mourn your loss, forgive yourself, and do better tomorrow.
---
20. Heidi Klum/Seal
This one is directed to both of you.
Do you wish you had worked things out?
Do you still miss each other? You were my first famous interracial couple and one that proved love really is everything. You came through so much despite all the bad press, negativity, and all else. Now things have fallen apart. I'm not asking you to get back together. You've made your choices. It's just a sad truth that some things are not invincible. Whatever happens, I hope you both find the peace and joy you are looking for.
---
What question would you like to ask any celebrity if you had the chance? Comment below!