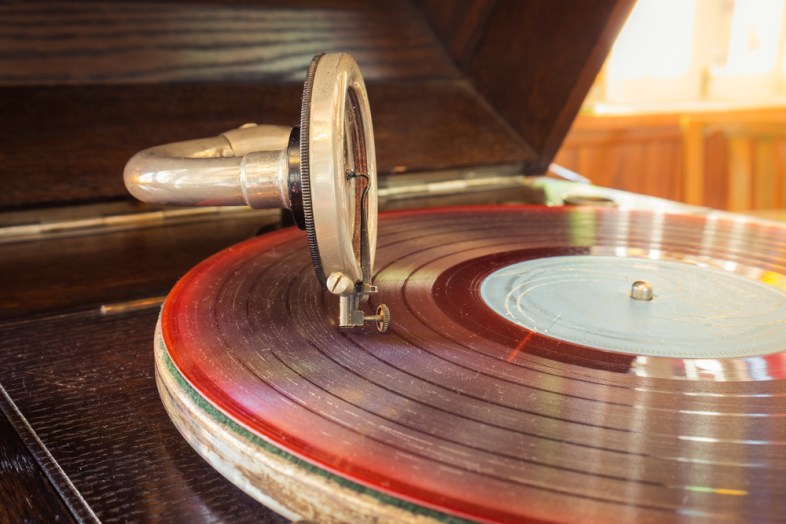 The art of remixing has been thrown around, rolled up, chewed apart and spit out by lazy DJs and producers in the last few years. This is not to say that ALL DJs and producers do not know how to remix songs, but with the growth of the DJ industry comes an unfortunate rise in low-quality efforts to put their "spin" on an already finished track. Please, allow me just clarify this before we get down to business: A remix is not mixing popular vocals over an already popular instrumental. That is called a mash-up or if you want to be generous, a bootleg. So what should a good remix have that could make it better than the original? It needs to change the vibes of the song altogether to the point where the listener is caught off guard. Whether the remake is better or worse than the original is completely up for debate by the consumer but for now, let's take a listen to 7 remixes from around the world that are giving the original versions a run for their money:
1. Coming Home (Lost Kings Remix) – Gorgon City feat. Maverick Sabre
Two dudes from Los Angeles take on two lads from London in this extraordinary changeup of vibes. Being a huge fan of Gorgon City, the UK garage/deep house act whose latest album, Sirens, reached #10 in the UK Albums chart, I'm hesitant to listen to a remix of one of their songs. The original version of Coming Home (which you can listen to and compare here) gives you the vision that you are in a smoke-filled basement party after midnight with many good looking people grooving along to the funky bassline and smooth vocals of Irish singer, Maverick Sabre. The remix is completely flipped as the Lost Kings take you on a bright and almost celebratory, piano-filled journey while still including many of the similar slick vibes of the original. Crank up the high-end in your speakers and give this song a play. 
[soundcloud url="https://api.soundcloud.com/tracks/207467911″ params="auto_play=false&hide_related=false&show_comments=true&show_user=true&show_reposts=false&visual=true" width="100%" height='450′ iframe="true" /]
2. Very First Breath (Wide Awake Remix) – Hudson Mohawke feat. Irfane
Hudson Mohawke is that guy that walks into a party and nobody knows who he is until he either starts DJing or starts talking. The 29-year old Glasgow, Scotland producer, who recently signed with Kanye West under his 'Very GOOD Beats' music production label, has been banging beats for quite some time now. From being the youngest ever UK DMC finalist at age 15 to being one half of the popular trap music duo, TNGHT, Mohawke is "that guy" who produced the music behind Apple's Macbook commercial with the alternating stickers on the front…you know what I'm talking about. Mohawke is also the guy who snagged French singer Irfane to provide vocals on one of the most innovative records of 2015. Listen to the original here. However, as innovative as it is, there is no denying that the impressive duo of BBC Radio 1Xtra's CJ Beatz and London's own Jordan Crisp (a.k.a. Wide Awake), took this song in a completely different direction. I dare you to listen to this remix and NOT bop your head to the funky, disco rhythm:  
[soundcloud url="https://api.soundcloud.com/tracks/204928346″ params="auto_play=false&hide_related=false&show_comments=true&show_user=true&show_reposts=false&visual=true" width="100%" height='450′ iframe="true" /]
3. All Time Low (OxV Remix) – Jon Bellion
Long Island, New York's own Jon Bellion has always preached experimentation and a passion for new, cutting-edge music. His recent single, All Time Low, has been praised for its combination of minimalist drums and futuristic-sounding vocal production. Check the original here. Going off Bellion's own mission statement, you may say new, cutting-edge music is at an all time high with this melodic, genre-twisting remix from New York City's latest electronic duo, OJIxVolta. The pair has been building up their musical resume as of late, having only 5 tracks on their short but impressive Soundcloud page.  This time, crank up the bass and give it a play: 
[soundcloud url="https://api.soundcloud.com/tracks/207659036″ params="auto_play=false&hide_related=false&show_comments=true&show_user=true&show_reposts=false&visual=true" width="100%" height='450′ iframe="true" /]
4. Hold My Hand (Chris Lake Remix) – Jess Glynne
Honestly, it's difficult to formulate a respectable remix for a song that is already so popular across the globe. UK pop superstar Jess Glynne, who just recently performed her newest single Hold My Hand on NBC's Today with Kathie Lee & Hoda, is best known for her vocals on Clean Bandit's chart-topping anthem, Rather Be. Fellow British house DJ/producer Chris Lake, who you may have heard with Steve Aoki and Tujamo on the heavy electro anthem, Boneless, decided it was his turn to put his spin on the former #1 song in the UK. Here's the deep, soulful remake of Hold My Hand: 
[soundcloud url="https://api.soundcloud.com/tracks/195050282″ params="auto_play=false&hide_related=false&show_comments=true&show_user=true&show_reposts=false&visual=true" width="100%" height='450′ iframe="true" /]
5. Talking Body (Shift K3Y Remix) – Tove Lo
I've been a big supporter of Shift K3Y ever since he released his first single, Touch, back in early 2014 — which peaked at #3 on the UK Singles Chart. The 22-year old London native has been featured on countless blogs and radio programs in his early career. He's also no stranger to solid remixes as he has reworked some of the most popular artists in the world, like Tinie Tempah, Jennifer Lopez, Iggy Azalea, Alunageorge and now the Swedish pop sensation, Tove Lo. Her second single from her debut solo album, Queen of the Clouds, was released back in January in the US and has reached #12 on the Billboard Hot 100. Listen to the original here. Decide for yourself which version you like better as Shift K3Y drops an unexpected and catchy trap-style melody that will leave your ears bleeding but wanting more at the same time: 
[youtube https://www.youtube.com/watch?v=mLtUsEupKOI&w=560&h=315%5D
6. Where Are U Now (Ember Island Cover) – Jack U feat. Justin Bieber
What can I say about Jack U? The powerful combination of American dubstep pioneer Skrillex, and Diplo, the man who is internationally recognized as the inventor of twerk music, dropped their first album together back in February. The album, which topped the US Dance/Electronic Albums Billboard chart, included artists such as 2 Chainz, Kiesza and even Justin Bieber. The original version of their song Where Are U Now with Justin Bieber has been wrecking the music charts of over 18 different countries including hitting #1 in the UK. Along came the electronic indie-pop trio Ember Island from northern Sweden, and suddenly this song had a whole new feel to it. Delivering an incredibly unique and melancholic sound, the trio pulls pages out of Imogen Heap's Hide and Seek, to de-energize and hypnotize you in their latest cover. This remix will calm you down, relieve your stress, make you rethink your past relationship choices (…maybe that was just me) and inevitably cause you to cry (again, maybe that was just me). One of the most beautiful bits of audio I've ever ingested through my ears, here's Ember Island's cover of Where Are U Now:
[soundcloud url="https://api.soundcloud.com/tracks/202981578″ params="auto_play=false&hide_related=false&show_comments=true&show_user=true&show_reposts=false&visual=true" width="100%" height='450′ iframe="true" /]
7. Thinking Out Loud (Mura Masa Remix) – Ed Sheeran
Remixing an Ed Sheeran song can be VERY dangerous territory, as it seems to be that every song Ed puts out is pure gold. His songs don't need remixing and they don't need altering. Especially Thinking Out Loud, Ed's latest single that has absolutely smashed the pop music industry and hit #1 on music charts in over 13 countries around the world. Basically, if you haven't heard the original here, you've been living under a rock and it's time to come out. Having said all of this praise for the great Ed, there is one version of his song that stuck out to me when compiling this list. The English, 18-year old Mura Masa broke into the hip-hop producing and songwriting scene back in 2012. He is part of this new UK-influenced, electronic scene that has been setting underground London clubs into frenzy with its futuristic, eclectic R'n'B rooted sound. Grab that special someone, light a few candles, put on something sexy to wear (that means no turtlenecks, crocs or stained freebie shirts), maybe sip on a glass-ful of expensive Pinot Noir and turn yourself on with this voluptuous remix of Ed's Thinking Out Loud by Mura Masa:
[soundcloud url="https://api.soundcloud.com/tracks/188109999″ params="auto_play=false&hide_related=false&show_comments=true&show_user=true&show_reposts=false&visual=true" width="100%" height='450′ iframe="true" /]