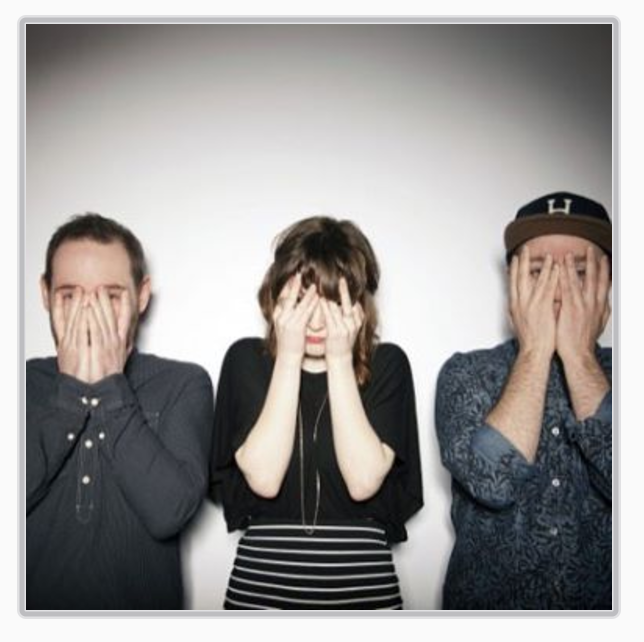 I will sheepishly confess that I'm not one hundred percent sure how to write a music review; I'm not well-versed in the technicalities of what's musically distinctive, or what's special or not special in regards to sound, instrumentation, or the nuances of style.
Which is why this is not a review. This is a love letter. And it's for Chvrches, a synthpop band from Glasgow; a band I discovered through my brother.
If I give more than enough ground, will you claim it?
I will take it all in one breath and hold it down
And if I try to pretend that I don't hear it
You can tell me to move and I won't go
You can tell me to try and I won't go — Playing Dead
While I gravitated to a few tracks off their debut album,The Bones Of What You Believe ("The Mother We Share" is one gold star example), I'm wholeheartedly reveling in their second album,
Every Open Eye.
I believe, I believe
And tell myself to think forward
I will show I believe
And I hold you up and know that you're all
I see in the light
And never do what I used to — Down Side Of Me
It's been a while since I've poured myself into an album like this. There's something revitalizing about listening to pop that is sweetly vivacious, musically, and emotionally rich, lyrically.
Whenever I feel it coming on
You can be well aware
If ever I try to push you away
You can just keep me there
So please say you'll meet me
Meet me halfway — Clearest Blue
I can gush as far to say that listening to Every Open Eye has even been a 'spiritual' endeavor for me. For where I was, for where I am, and for where I could be. We bring what we want to these tracks. We can interpret as we see fit, allowing them to guide us through our own timeline.
A lifeline to highs and lows
To seeing the bright side
And I should know
We wait for the afterglow
To cover the blind side
And I should know — Afterglow
The bright pastels of Chvrches' sound, coupled with words of substance, culminates into one incredibly gratifying experience.
We are made up of our mistakes
We are falling but not alone
We will take the best parts of ourselves
And make them gold — Make Them Gold