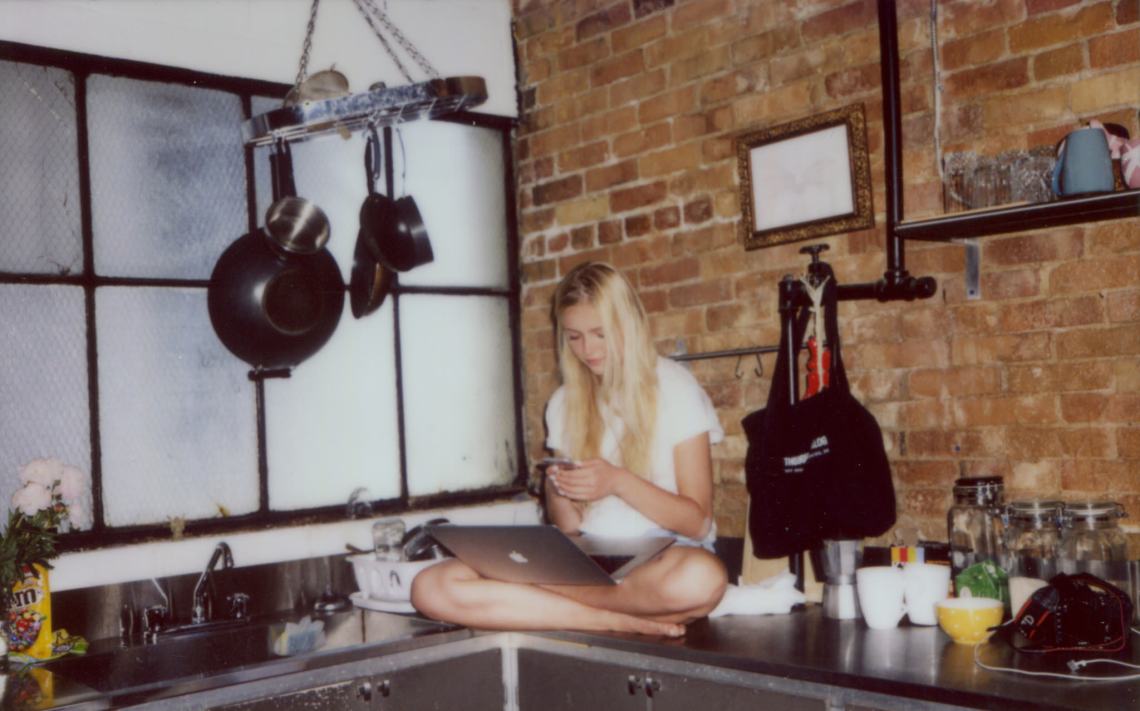 Whether you're looking for a quick bite to eat, for subway maps, for the cleanest public restrooms, or for the nearest spot to park your car, smartphone applications can help you navigate New York City. And if you are from out of town, smartphone applications can help make your trip much more fun and efficient.
Whenever I have friends coming in from out of town, I am always the first person they come to for recommendations, questions, and advice on how to get around NYC. That's why I have compiled a list of my favorite apps that you can download to ensure that you have the best trip to the big app-le yet! Even if you are from the NY area, these apps can help you out tremendously, so what are you waiting for? Start downloading!
DIDiT NY is all about solving that where-should-we-go moment. It's a new iPhone app that allows users to create bucket lists filled with places they want to go in New York. Whether you are looking for a fun brunch spot, a trendy new ice cream shop, or the best happy hour locations in NYC, DIDiT has got it all! With lists from all of your favorite publishers, including Buzzfeed, Elite Daily, and Refinery 29, they also have lists about everything and anything New York related. DIDiT is hands down my new favorite app to use in NYC. It has made my life so much easier and has helped me discover some of my favorite spots around.
Are you sick of searching for train schedules, searching for bus routes, and having to deal with rental cars when traveling out of town? Let me introduce Skedaddle, the company that is "reinventing mobility beyond city limits." By using crowdsourcing and luxurious transportation vehicles, Skedaddle is reinventing the way city dwellers travel out of town. Skedaddle makes traveling outside of the city affordable, comfortable, and hassle-free. Whether you are heading to the beach, going to a concert, or just trying to find a way to get to your weekend travel destination, Skedaddle is now here to help!
City Mapper is a must when in NYC, let alone any new city that you are traveling to. This app helps you map out any destination while giving directions on how to get there. Whether you are traveling by train, subway, bus, ferry, bike, or foot, City Mapper is here to save you when you are in an unfamiliar city. It also shows you any delays the public transportation systems may have so you can find an alternative way to get to your destination. Although I am from NYC, this app has helped me navigate the city so much more efficiently.
Parking in NYC is no easy feat. Finding spots on the street are almost impossible and parking garages are always extremely expensive. But have no fear, because ParkWhiz is here to help! Once you enter the location of where you are going, ParkWhiz finds you the cheapest parking garages in the area and even lets you book ahead of time! No need to search endlessly for parking garages and no need to get ripped off by them either.
Everyone runs into the problem of trying to find a clean public restroom when out and about. That's why this app is a lifesaver. Best Bathroom is an interactive map that shows users the nicest accessible bathrooms in New York City. Need I say more? You don't even need internet connection to access the maps!