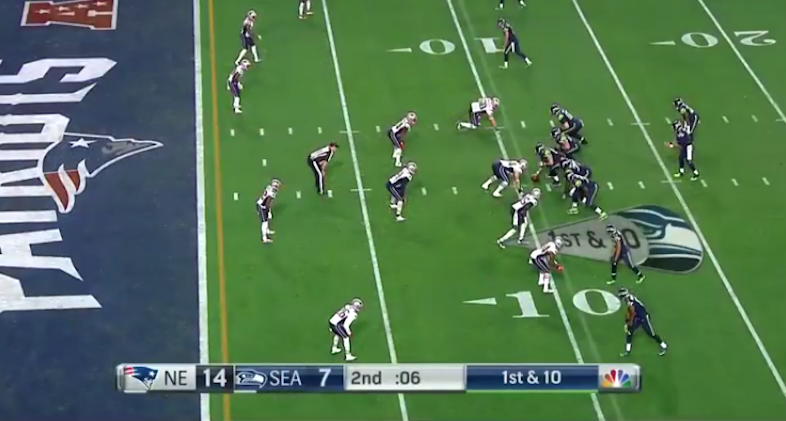 1. The Nationwide Commercial.
Seriously, what was it with the Super Bowl commercials this year? 2015's lineup is worth half a bottle of red and Richard Marx on repeat. Jeep environmentally shamed us, Nissan explored our daddy issues, and Carnival attempted to salvage its sunken (BA-ZING!) public image with JFK and lots of ocean close-ups. The Nationwide spot earns particular mention for taking it to the "dead children" level. I'm not even actually sure what kind of insurance I'm supposed to want to buy? I'm just sad.
2. Pete Carroll's post-game interview.
"Why didn't they run?" is the question of the night, and ultimately, Seahawks coach Pete Carroll took the blame for the crucial call. This interview was pretty painful to watch, the kind that makes me wonder whether journalists feel like shitty people. Asking someone to broadcast their lowest moments would seem to require that one repress a lot of empathy.
Carroll rambled through most of the interview; the take-away point was "it's my fault." Whether that's entirely true or not, he'll be the face of this mistake forever, and he knows it.
3. The Fight.
Tensions ran high after the Seahawks' late-game turnover — and then they snapped. The fight originates in the Seahawks defensive line, who seem to give over to disappointment and frustration. What starts as emotions running too high ends up sprawling across the end zone, gathering in intensity as Rob Gronkowski teeters dangerously close to a break. When the adrenaline finally quells, the Seahawks' Bruce Irvin is ejected from the game.
4. Malcom Butler's interception.
After a literally unbelievable catch-that-almost-wasn't by Jermaine Kearse, the Seahawks seemed poised for an easy win. Sitting at 1st and goal with plenty of time, the puzzling call to pass results in the game-ending interception by Butler. In a matter of milliseconds, the incredible high of Kearse's unlikely catch is pulled brutally out from underneath. Patriots fans notwithstanding, hearts broke across America for the 12th man.
5. Richard Sherman's cry face.
His pain is palpable. Almost makes me feel sorry that this picture will undoubtedly be memed and used for reaction GIFs far and wide across the internet. Almost.