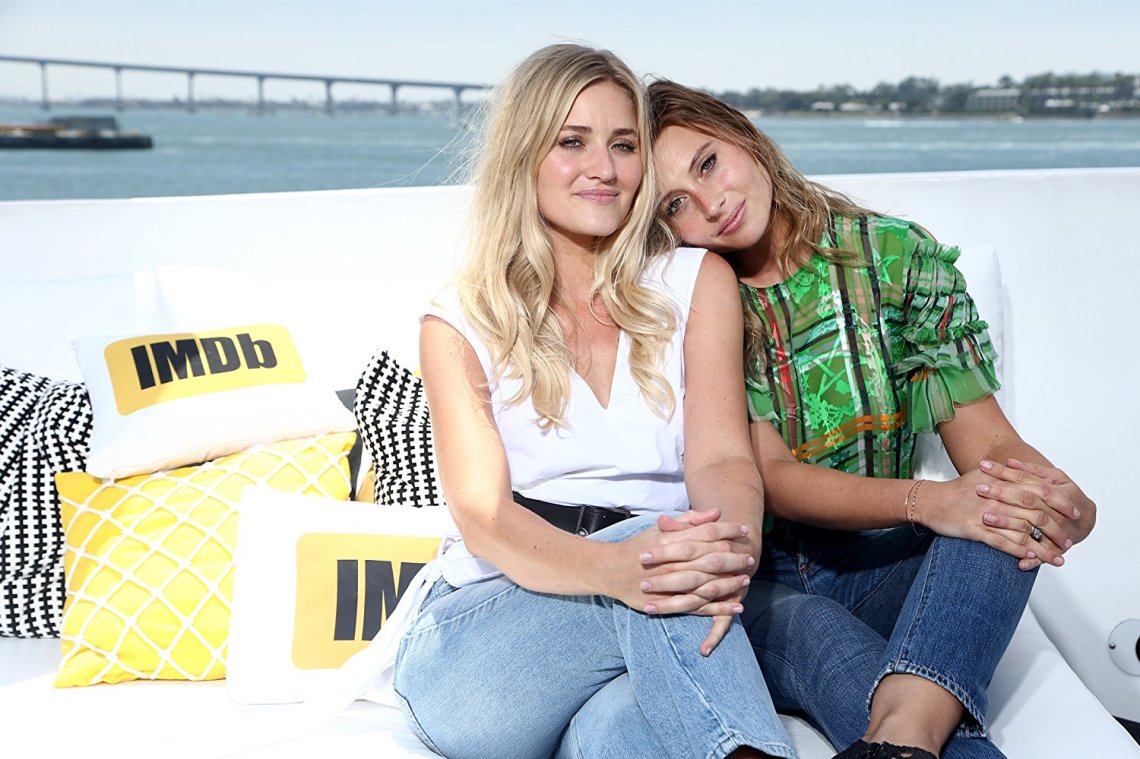 My first concert I ever went to was an Aly & AJ concert in the summer of 08′ at Six Flags. My twin and sister and I worshipped them and knew every word off of their debut album 'Into The Rush'.
I remember it being really really hot and not even caring that beads of sweat were rolling down my face because I was getting to see my idols IRL. Guys, I still dream of that concert (except in my dreams I get to meet them and gab about boys all night long.)
Aly & AJ made tank tops and belts cool. They made acoustic music cool again. They made sisterhood look cool. They made the phrase 'criss cross apple sauce' iconic. And they in my opinion, were the Disney duo that changed the music industry forever.
Their harmonies, their lyrics and their soaring voices hit the hearts of fans all over the world, and I kissed the ground they walked on. Seriously. I've never stopped loving them and have followed them throughout the years as they have grown up alongside of me, but I desperately missed their music.
Now, after ten years of silence they are back with a banging single, 'Take Me' and guys, IT IS SO GOOD. THEY CAME THROUGH AND I WILL NEVER BE THE SAME.
Aly & AJ are BACK and better than ever and I can't breathe. They once again, are changing my life in the best way possible way. (Can someone start a petition to get them to go on tour again?!)
Listen to their dreamy single below and prepare to be shook for eternity.
I LOVE YOU ALY & AJ. THANK YOU FOR SAVING 2017.