I've always had okay looking skin, only having to deal with a few blemishes popping up every now and then. But while my friends envied my somewhat clear complexion, I had a dark secret of my own (no pun intended). I had the worst skin problem of all: terrible dark undereye circles that would not go away, no matter what I did.
I first started noticing them around ninth grade, when people started coming up to me telling me I looked 'tired'. They would tell me I just needed to get a better nights sleep. But of course, even after eight or nine hours of sleep, those dark circles would hold their ground, staring at me in all their ugly glory. 
A few years down the line, I turned to the power of makeup. But I became terribly misguided by people who I thought were the beauty gurus of youtube, and I tried concealer after concealer with my eye circles looking worse and worse as days passed by.
I remember spending all my money at CVS, my plastic bag heavy from the weight these concealers had on my arm and on my mind. 
The lighter the concealer I used, the worse my circles would look. The heavier the concealer I would use, the more caked up and gross my under eyes would look. I truly thought nothing would ever do the trick. So, I stuck to wearing my glasses, or pretending like I had only gotten 3 hours of sleep. 
I had honestly given up on ever having bright and wide awake looking eyes, until I stumbled upon these beauties.
This beauty will brighten up your undereye area without looking cakey and will give you the best coverage of your life. I don't know if pixie dust is in it or what, but it WORKS.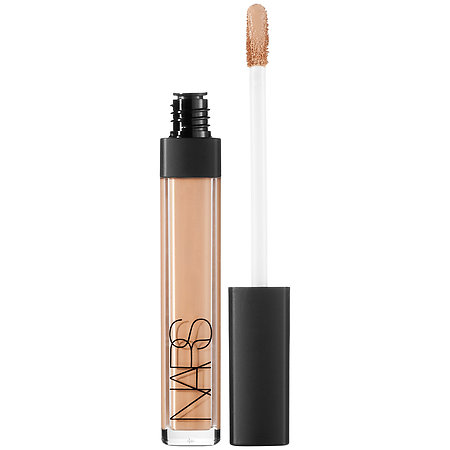 I have tried so many high end concealers and drugstore concealers, and if I had found this earlier on in life, I would've saved so much money. You think the price tag isn't going to be worth it…. but nope, it's worth it.
This stuff glides effortlessly on the under eye area, taking care of anything else that the Tarte correcter didn't already cover. I'd like to believe it's full of unicorn tears, because it makes you look so goddamn flawless.
When I first got this I was like, um why did I just buy a twenty something dollar powder? Who do I think I am, Beyonce? But then I tried it, and kind of felt like how Beyonce probably feels every day.
It's honestly one of the best feelings in the world to be able to cover up something that you have always been insecure about. Of course I think flaws and imperfections are beautiful, and yes, what's on the inside matters so much more than what's on the outside…but I also don't think there's anything wrong with putting on some makeup when you want to, and feeling strong as hell.
It's empowering to feel confident in your own skin, and it's just as empowering to feel confident with a kick ass smokey eye and bold lip. And to be honest? I love myself without these magical products, but I also equally love not having to deal with people coming up to me every damn day telling me that I look tired.