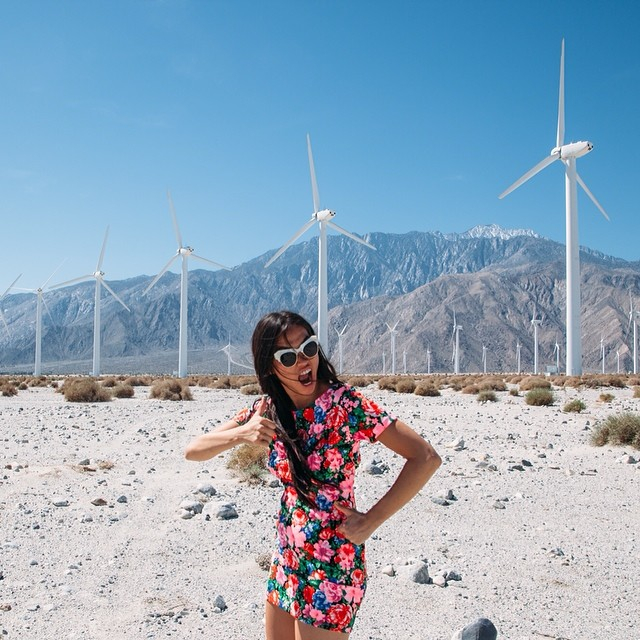 Aries: March 21st – April 19th
As an Aries, you are incredible creative. You have the courage and passion to take major risks with your attire and tend to always dress out of the box. Your go-to outfit is always going to be your trusty pair of skinny jeans, paired with a bold and colorful blazer. For shoes, you love to keep things more basic, with brown riding boots, or cute and flirty black ballet flats.
Taurus: April 20th – May 20th
As a Taurus, you are practical and responsible, and never go too crazy with your wardrobe choices. You adore classic and comfortable pieces, yet still seem to look chic in anything that you wear. Your go-to outfit is a cozy pair of boyfriend jeans, and a crisp button down flannel. For shoes, you love the basics as well and can't go a day without your tasteful black pumps.
Gemini: May 21st – June 20th
As a Gemini, you don't have one true signature style and like to mix things up all the time. You like to be not too matchy-matchy and like to mix different patterns and textures together. One staple item that you will never go without, is your biker jacket that goes with anything that you wear.
Cancer: June 21st – July 22nd
As a Cancer, you adore elegant and timeless pieces that in your eyes, will never go out of style. Your staple pieces are always well tailored, and you always have cream and black blazers at hand. You adore sophisticated dresses, that don't dip too low, and have always been more of a "Audrey Hepburn" type of gal versus a "Ke$ha".
Leo: July 23rd – August 22nd
As a Leo, your style is colorful and loud. You are obsessed with vibrant pieces that stand out amongst the crowd. You know that you have to dress the part everyday, and you can rock a bold lip too. Your go-to outfit is wearing the tallest heels you can get your hands on, and bold dresses that show off some skin.
Virgo: August 23rd – September 22nd
As a Virgo, you are definitely more grounded and centered. You can't stand heels and will always go for flats instead. You have a very ladylike sense of style and adore your A-line dresses as well as your fit and flare ones. You can't go a day without wearing your classic pearls that go with everything and anything.
Libra: September 23rd – October 22nd
As a Libra, you love to mix play and business together. You love to dress up with a nice blazer and pencil skirt, but never fail to add some pops of color to it. You adore statement necklaces, and always choose vibrant colors to offset some of the more basic clothing pieces that you have. Your go-to outfit is a nice pair of jeans, a basic blouse, nude heels, and a killer studded jacket.
Scorpio: October 23rd – November 21st
As a Scorpio, your style is more polished and presentable. You always make sure you look put together before walking out of the house, and pride yourself in your appearance. You adore wearing black, and can't live without your black handbag that you take everywhere with you. Your favorite outfit that you feel most confident in, is a black sheath dress and a fun, bright pair of heels.
Sagittarius: November 22nd – December 21st
As a Sagittarius, you adore bright colors, and like to have fun with your wardrobe. You dress flirty and fun, but never try too hard. Your go-to outfit is your favorite nude heels, dark wash skinny jeans and a beautiful patterned blouse to make a statement.
Capricorn: December 22nd – January 19th
As a Capricorn, you dress sensibly and sophisticated. You never buy clothes that are out of your price range, and steer clear of most designer pieces. You love more sleek and professional clothes and simply cannot live without your button down blouses and pant suits. You also know how to work a high bun like no other!
Aquarius: January 20th – February 18th
As an Aquarius, your look is more innovative than the other signs. You love to make bold choices whether it be rocking an animal patterned skirt, or wearing a neon colored blazer. You are obsessed with not following the rules of fashion, and make everything you wear look stellar. You favorite outfit is a bright bold high waisted skirt, with a white top and fun multi colored heels.
Pisces: February 19th – March 20th
As a Pisces, you love the more bohemian and carefree look. You love to wear your hair in loose waves, and love tops and dresses that flow with the wind. Your favorite go-to outfit is a maxi dress with neutral colored gladiator sandals. While your style is more simple than others, you know how to rock what you love and without fail, always look effortless.