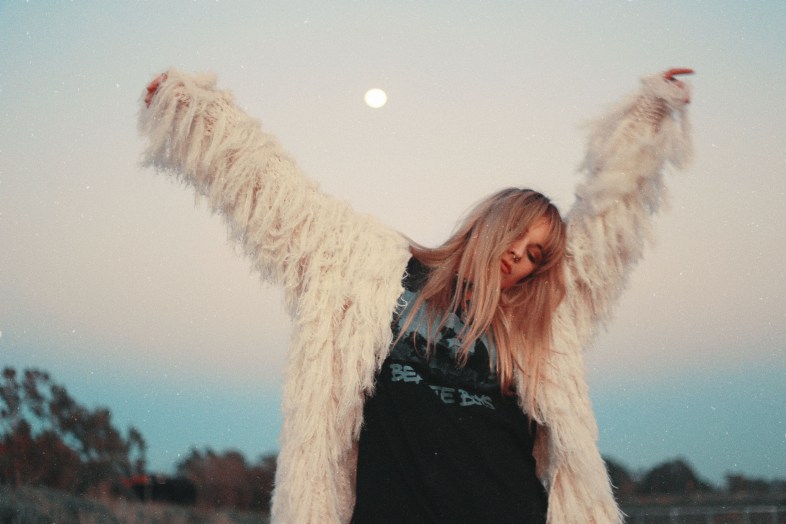 "It's important to be driven and have goals. You want an independent woman who knows what she wants and isn't afraid to go after it. It's attractive to me when a woman is doing what she loves. It makes me want to know more." —  Apolo Ohno
1. An independent woman won't take crap from you.
She will smirk at you if you try to tell her what to do and will laugh at you if you mean it seriously. She is a storm of a girl, fierce as thunder, but shines brighter than lightning.
2. An independent woman will not ask you for help.
She will want to carry her own grocery bags by herself. She will open her own damn door. And she won't ask you to change her car tires. She isn't a helpless little girl who needs her man to do everything for her. No, she is so much more than that.
3. An independent woman will crush you if you break her heart.
She has a beautiful heart filled with a lot of love. If you break it, she won't sit around and beat herself up about it. Instead, she will put on her makeup, her favorite dress and show the world that she is not someone to be messed with. And sure, she will hurt just like any human being. But she will hold her head high, because she knows she's worth more than a mediocre average boy who doesn't know any better.
4. An independent woman values her friendships over relationships.
This doesn't mean she loves you any less. But her friends are her soulmates, not you. She will want to have them over a lot, and will choose a night in with them over a night out with you. Don't take it personally when she does this, she just is used to being surrounded by her girls and your relationship isn't going to change her habits.
5. An independent woman knows her worth.
She will not let a boy string her along. She will not let anyone play with her heart. She knows she's a bad ass and will not let a nobody take advantage of her. An independent woman is a Beyonce in a world full of Donald Trumps, and a lion in a world full of kittens.
"Question: How'd you like this knowledge that I brought
Braggin' on that cash that he gave you is to front
If you're gonna brag make sure it's your money you flaunt
Depend on no one else to give you what you want." — Destiny's Child