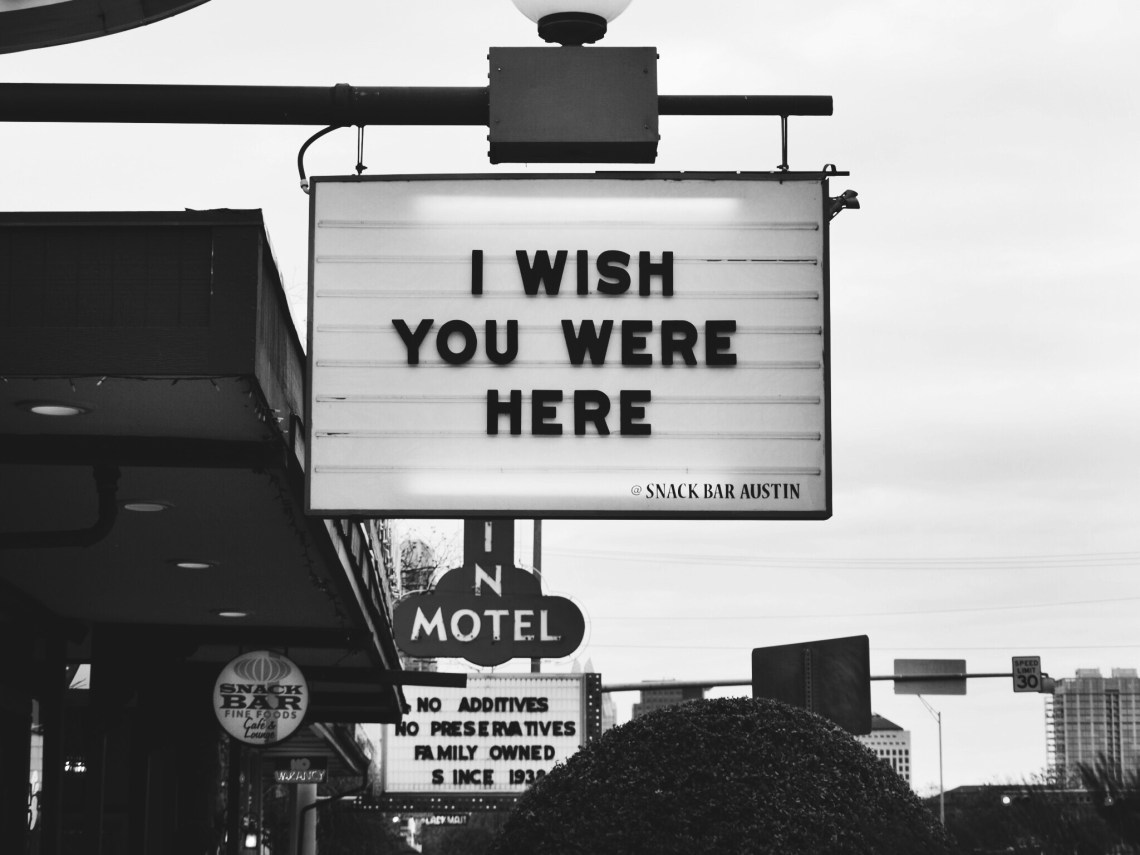 I remember exactly where I was when I got the phone call. I remember the date, time, weather, and step-by-step actions of the day. It's been years – just over a decade to be exact.
My aunt struggled with mental illness. She was my second mother. She helped raise me. I didn't realize it then. How could I not have noticed? I just knew there were days, weeks even, where we'd laugh until our stomachs hurt and I knew there were other days where she appeared to be a completely different person. She wasn't the aunt I laughed with, the woman that was cheerful, full of life, and excited to be alive.
That's what depression does to someone. It completely consumes them. It turns a familiar face into a personality you don't recognize.
I have seen suicide all too much for a girl in her twenties: Family members, neighbors, friends. I wish I saw their darkness. I wish I could've helped. So I'm going to tell you what I wish I could have told them:
I understand you're unhappy. I know you're suffering. I know you're in a dark place with terrible nightmares and feel that nothing is worth living for.  I know there are horrible days and there are mornings where you can't get out of bed. I know you may have even attempted this act already. I'm so thankful you failed. Before you try again, I want to let you know, there is a future for you. You just have to get there. It may be hard. But I know you can get there. You will meet amazing people and they will appreciate you for everything you are – a great person. You may think that nobody cares, but they do. I do.
It's okay to feel the pressure of society. The pressure to succeed. The pressure of perfection. It's okay to be unhappy, angry and upset. You are human. I'm begging you to not let go of this gift. I'm begging you to stay.
I am here. Someone is here – for you. There is a person that needs you. They need your smile and your laugh. They need the distinct shade of color your eyes have when you're holding back tears.
They may even need that twitch you get when you're so angry you could burst. Do not be sorry for what you are feeling. Do not feel like a burden. I believe in you and I want to listen. Your negativity is not bringing me down – it makes me want to bring you up. I need to remind you that suicide eliminates the chance of things getting better. Getting help is not weak. It's one of the bravest actions I'll ever see. I know you feel alone, but we're all in this life together. We're all trying to figure it out.
You are loved by many. Your place in the world is necessary.
I'm proud of you. I'm proud of what you've done and I'm proud of what you will accomplish in the future.
Your story does not end here. I want you to have another chapter. I want to keep reading.

National Suicide Prevention Lifeline: 1 (800) 273-8255