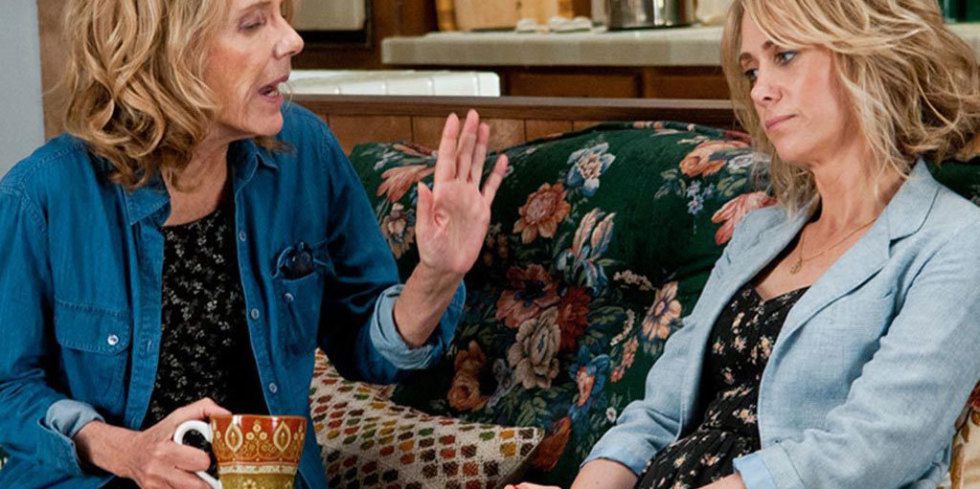 As I laid in bed this morning and scrolled through my Facebook newsfeed, seeing all the college graduations, engagements, and world travels of my peers, I couldn't help but stare at the lime green walls of my parents' half-finished basement and feel a slight twinge of envy. I assured myself it was only natural to feel a little jealous. They were all off starting these fresh new chapters of their lives.
Meanwhile, I was hanging in limbo- still serving at the same restaurant I had been at since 2015, still debating if I should even bother renewing my cosmetology license that I had never once put to use, still slowly working toward my degree taking classes online. The most exciting prospect on my horizon was the free cheese board I had finally earned enough points for on my rewards card at the local wine bar. It was mornings like this that called me to take stock in my life and wonder if I had already reached my peak.
I used to be bold. When I graduated high school in 2012, I had an ever-growing goals list and I couldn't be tamed. I went straight into cosmetology school and graduated in less than a year. I decided I hated doing hair almost as much as I hated living in Ohio. I scraped together enough money to leave the Midwest behind and move to Orlando, Florida at 19 years old. I found a job on Craigslist and built a new life for myself. I met my best friend, fell in love, and existed in a perpetual state of straddling the poverty line. I had achieved my dream of escaping my Midwestern suburban purgatory.
But then that dream ended.
I ran out of money and realized I had no direction in life. For all my talk about how I didn't need a degree and I was going to be the girl who made her own path, there I was deciding to move back to Ohio and enroll in college. At 20 years old, I had already learned what it meant to fail in the real world.
I am now 23 years old and still living in my parents' basement in the suburbs of Southwest Ohio. I am a year out from my Bachelor's degree that I have earned online while working full time waiting tables to build back up my savings. I have a new car with a loan in my name that I never miss my payments on. I have a well-maintained credit score and a monthly budget plan to pay off my debts. I don't have a ring on my finger or a passport full of stamps. My life is not glamorous by any means.
But that also does not make me a failure.
It's okay that my ducks are nowhere close to being in a row. It's okay that my timeline is different than the people I graduated high school with. There is no time limit or age cap on personal success. As tempting as it is, I can't keep comparing myself to my peers. There will always be someone more successful than me, someone more adventurous than me, someone who has it more together than me. But if I spend all my time looking at the things in life I haven't achieved yet, I might fail to appreciate the life happening right in front of me.
And as a girl well seasoned in failure, I've come to understand that's the only real failure a person can have.
TCID: lauren-barker