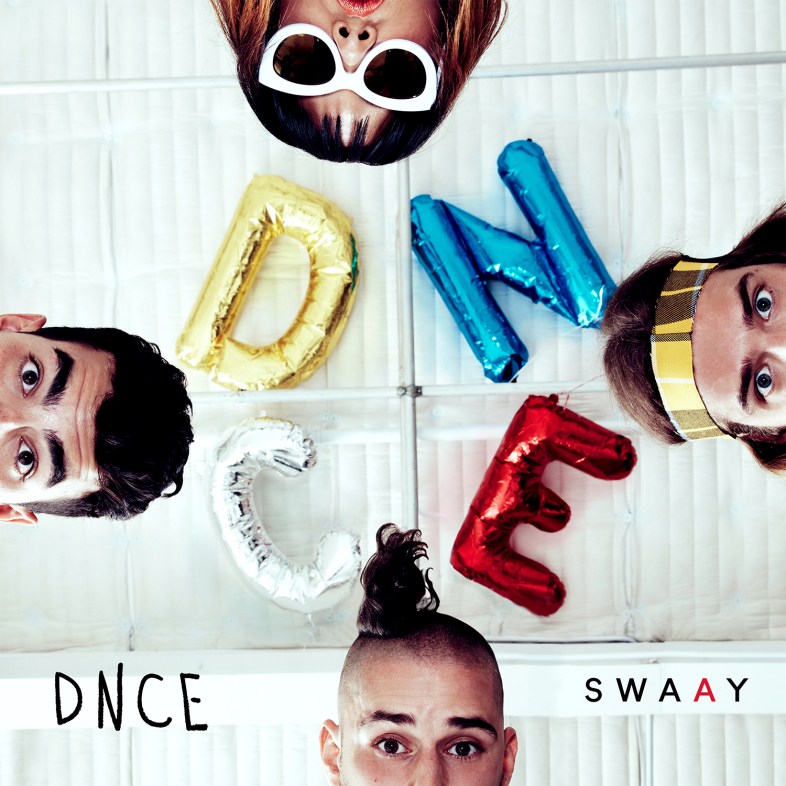 Best known for their hit song, "Cake By The Ocean", DNCE has already taken the music world by storm. From soaring up on the Billboard Hot 100 chart, to their recent MTV VMA win, and their successful EP album SWAAY, this band is just getting started.
DNCE, along with NE-YO, performed a recent special concert at the House of Blues in Chicago.
I had the chance to sit down and chat with the band members, Joe Jonas, Jack Lawless, Cole Whittle, and JinJoo Lee, about their music and success.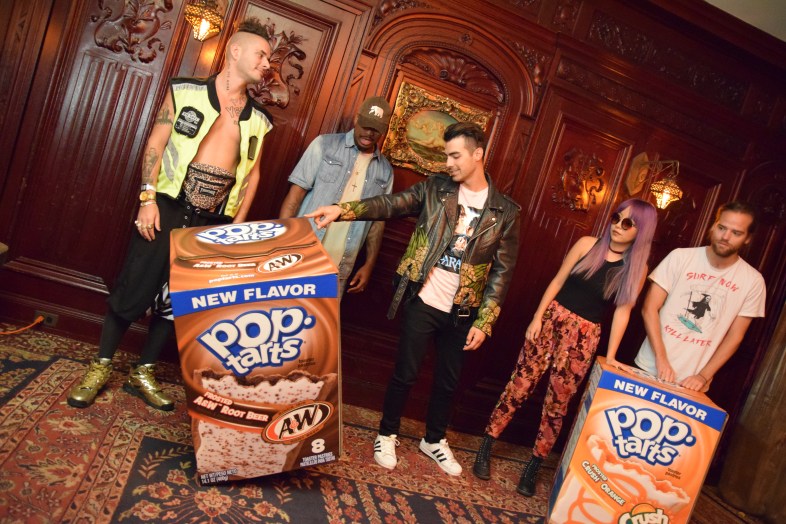 So you're performing along with NE-YO. What other artists would you like to work with?
Joe: It would be really cool to collab with Guns n' Roses or Outkast.
Cole: Yeah, we also are really big fans of Kanye. It's also a dream to work with Dolly Parton as well.
How have you guys grown as a band from when you first started up until now?
Joe: It felt very real for us from the start. We were BFF's at the beginning. We've already gotten to do a large amount of awesome things together.
Cole: Yeah, over time, we got to do some cool things, like we just had an interview on the Today Show, and we've been to some awards shows, like the VMA's. It's cool just to be nominated for different awards.
Congrats on your recent VMA win! How do you guys manage to stay humble through your rising success?
Joe: Thank you! We just don't want to be annoying; we just try to appreciate all the opportunities that we've gotten. I know that we're living out a lot of people's dreams right now, so we definitely want to respect that because it's a huge honor that we get to do that.
What is your favorite part about touring and performing?
Joe: Well it's cool to see all the different cities; we've seen some amazing cities. It's also fun that we just get to be ourselves on stage and have fun.
Cole: Being on stage is fun. We've gotten to play more intimate, small shows, like the one tonight, along with bigger shows. It's fun to see all the fans and interact with them.
Do you have any crazy fan stories?
Cole: Yes, we have several. The craziest one was when a fan broke into our tour bus and she was just standing there with a collection of photos of her pet skunk. It was like a professional photo shoot that she did. It was the weirdest thing. I still have all the skunk photos.
What is your favorite song to perform to your fans?
Joe: Oh, definitely "Cake By The Ocean". It's the song that got us started and the whole crowd knows it, so it's always really exciting to sing it.
If you could do a cover of any song what would it be?
Joe: That's a tough question, because I'm always listening to music and I love so many songs. Like there was a new song I was listening to today that would be cool. But if I had to choose, I think it'd be cool to cover a Sia song.
Since you're becoming so big, everyone is excited to hear new music from you guys. What do you have coming up?
Joe: We have our full-length album, which will be released in November. It was a year in the making and it's a follow-up to our EP album. It's a fun, upbeat album, similar to the songs that were already released. We're performing some of our new songs at the show tonight.
Be sure to check out DNCE's EP album SWAAY on iTunes, before the release of their November album.