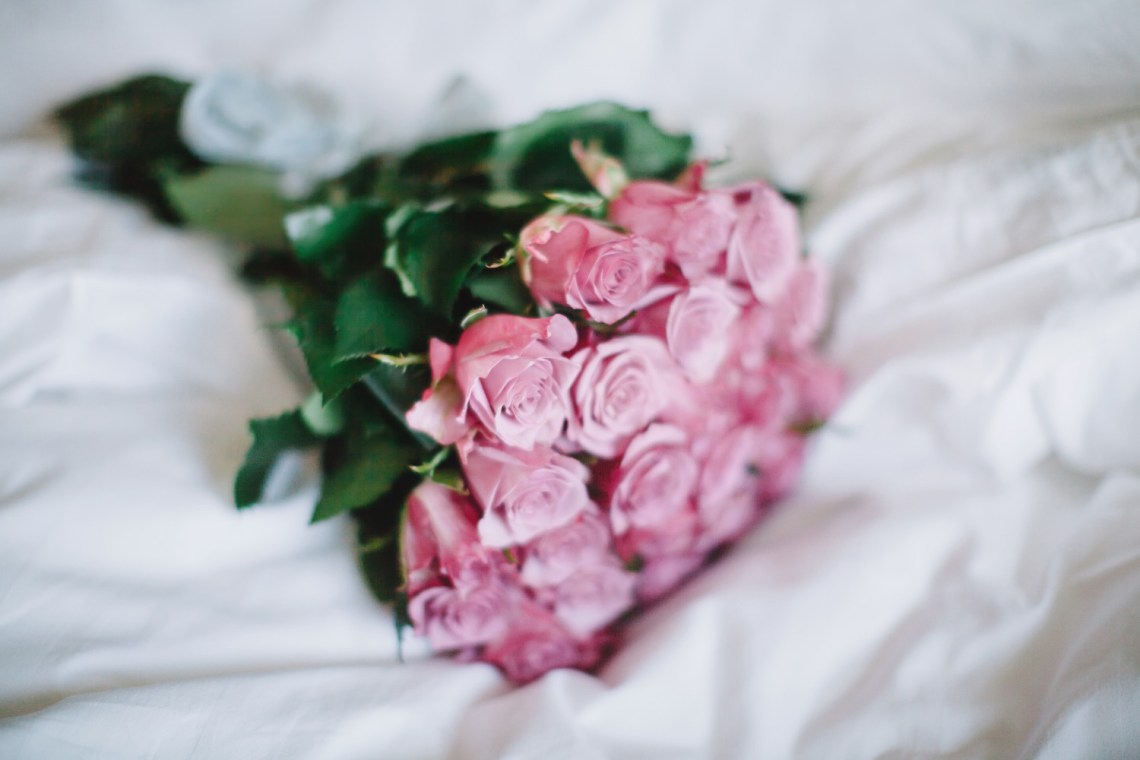 It's that time of year again—your Facebook feed will soon be filled with pictures of rose bouquets, heart emoji-filled wall posts, and long, drawn out love notes in the form of status updates.
Personally, my heart is warmed by the outpour of affection that is brought about by Valentine's Day, but a lot of people feel sick to their stomachs at just the thought of the impending mushiness.
Although it seems like this day has become just another opportunity for people to show off (as almost everything has nowadays, thanks to social media), I still believe that the holiday gives people a reason to show real appreciation for the ones they love.
Naturally, all the hubbub makes those who are single or not so into PDA feeling left out, but I think everyone can and should do a little something special on Valentine's Day. So, you don't have anyone you're loving on this February…no problem. How about you show some love to yourself?
It's important to practice self-love on a regular basis, but if you've been slacking in showing your self-appreciation lately, this might be the perfect time to start.
Here are five things you should do for yourself this Valentine's Day (and every V-Day after), regardless of what your relationship status is.
Get dressed up
Whether you're going out or staying home, put on some makeup, a nice dress, and those super expensive heels you splurged on but still haven't worn yet. By no means should you have to wait until you're in a serious relationship to wear them. Either wow your date or wow yourself, just give yourself a wow moment. You are more than capable and you deserve it.
Buy yourself something expensive
Who says you need a man to get those diamond earrings or that Michael Kors purse you've had your eye on? If you want something in life, go out and get it. That includes luxury items. The rush you feel after getting yourself a gift you truly love is unlike any other. There's no better way to exert your independence and awaken your inner boss lady. Besides, no one knows your taste better than you do.
Have some good food
Cook, order in, go out…whatever you want. Another stigma that I hate about this day and this society in general is that people act like it's so weird for a woman to have a good meal on her own. Light some candles, pour some good wine and indulge. Who cares if there's anyone sitting on the other side of the table? It's too hard to talk with food in your mouth, anyway.
Watch a rom com
My personal favorite for this time of year is…you guessed it! Valentine's Day. I started the tradition years ago when I saw it in theaters with one of my best friends. Ever since then I've watched it every year—sometimes with a guy and sometimes without—and it makes me happy. It's something I've done regardless of my relationship status, and therefore is something no breakup or bad night could take away from me. It's my own personal tradition and it's nice to know that no matter what type of V-day I have, the heartwarming flick will be waiting for me at the end of it all.
Dance
By now you know what I'm going to say next—you can do this with a date or without one. It might actually be more fun on your own, if you're the type who holds back your crazy moves when a hot guy is around. Put on your favorite songs and get down. Dancing makes you feel great and makes you look good. Spin yourself around the room, sing as loudly as you want, and don't forget to smile.
Whether you've got a significant other in your life or not, Valentine's Day will be as much fun as you let it be. Instead of dreading it or allowing other people's posts to get you down, focus on treating yourself with some much needed TLC. Start your own special traditions with yourself. You'll be getting the best of both worlds because you'll reap the benefits of expressing admiration as well as those of receiving it. And best of all, you'll never have to worry about not having someone to love on Valentine's Day ever again.