It's been a miserable year (and for the most part, millennium) for the New York Knicks. This year's playoffs primary added insult to the perpetual injury that has become NYK fandom — fittingly, the latter stages of the postseason essentially turned into a prolonged "where are they now?" feature on ex-Knickerbockers.
With that in mind, here's a look at some of the more memorable flings in recent Knicks history, with a definitive* determination as to who "won" each respective breakup:
1. Timofey Mozgov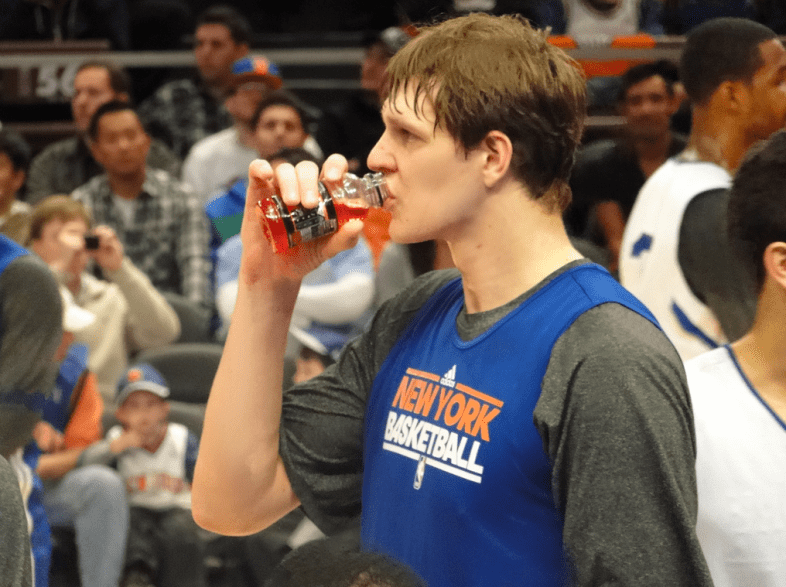 Time As A Couple: 2010-2011 (34 games)
Currently Seeing: Cleveland Cavaliers
You may remember Timofey Mozgov from last month's NBA finals, during which he admirably played Andy Richter to LeBron's Conan. But as Knicks fans recall, Mozgov was not always the quiet powerhouse that kept the Cavs within striking distance.
In fact, there was a time when his name was simply just a hashtaggable verb.
[youtube https://www.youtube.com/watch?v=xwx9HiM4Aw0&w=560&h=315%5D
Since getting Mozgove'd, Timofey has gone on to have a very respectable NBA career. The Knicks meanwhile, won 17 games this year.
WINNER: Mozgov
2. Jordan Hill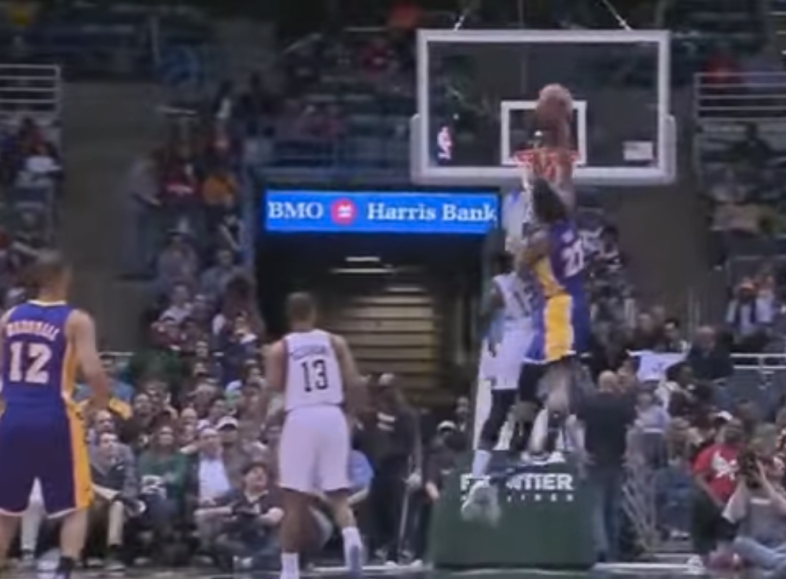 Time As A Couple: 2009-2010 (24 games)
Currently Seeing: LA Lakers
In 2009, the Knicks had relatively high pick in the NBA draft. Fans and front office alike were hopeful that New York was going to finally land the team's next franchise player; one that would reinvigorate the city and lead the Knickerbockers to their first NBA title in almost 40 years.
That year, the Knicks had the eighth pick. Stephen Curry was selected seventh.
As a Knick, Jordan Hill (who has gone on to have a solid, workmanlike career) was forever doomed based solely on what he was not. In many ways, it was a lot like thinking you were going to land Matthew McConaughey for your movie, only to have him replaced with Jordan Hill.
WINNER: Stephen Curry's Career
3. Trevor Ariza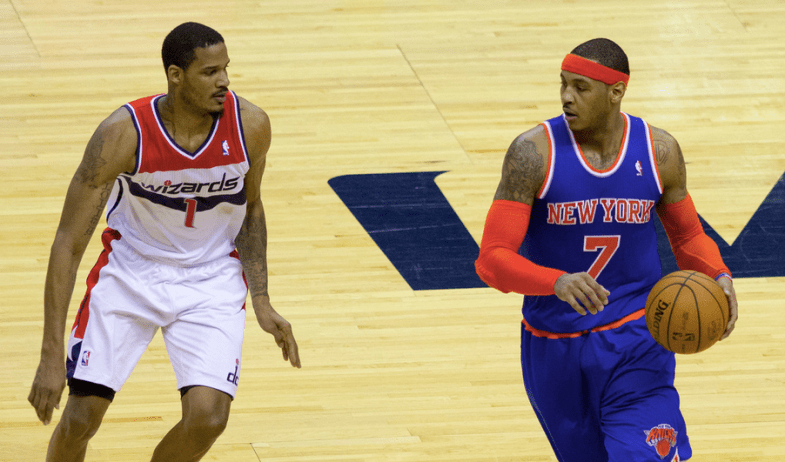 Time As A Couple: 2004-2006 (116 games)
Currently Seeing: Houston Rockets
Here is Ariza, then a member of the Wizards, guarding Carmelo Anthony, a member of the Knicks.
Although we don't know who "won" this matchup, one of these players is on the not-Knicks.
Since leaving NYC in 2006, Ariza has gone on to play for the Orlando Magic, LA Lakers, Houston Rockets, New Orleans Hornets, and recently Grover Cleveland'ed it up to land back on the Rockets. Ariza has averaged over 10 points a game in most seasons since he was traded for Steve Francis nearly 10 years ago.
The fact that most people have forgotten that Steve Francis was ever on the Knicks tells you all you need to know about this one.
WINNER: Ariza
4. Jeremy Lin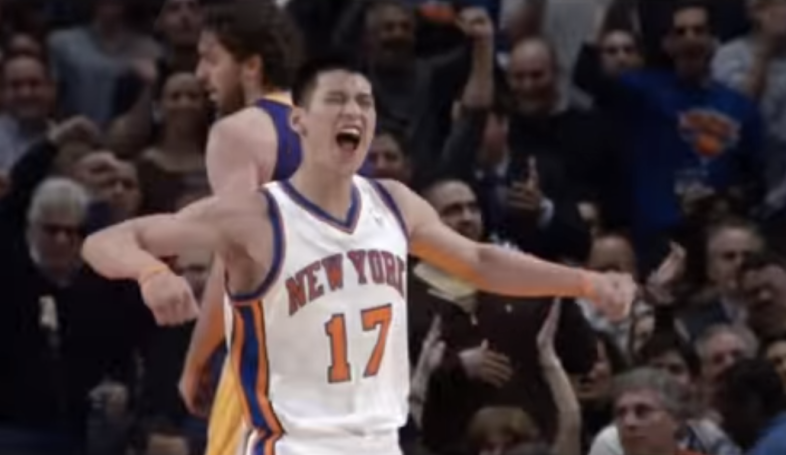 Time As A Couple: 2011-2012 (35 games)
Currently Seeing: LA Lakers
When Jeremy Lin joined the Knicks, he wasn't that good. Then, over the span of a few short games, he got very good. The world took note, New York City lost its mind, and the Knicks had something to be legitimately excited about for the first time in about a decade.
After that season Lin, a restricted free agent, was offered a 4 year, $28.8 million contract by the Houston Rockets — an offer that the Knicks ultimately did not match.
Lin hasn't been able to recapture his Linsanity-level performances since his departure from the Knicks, arguably underperforming in the same way the NYK franchise has. That said, Lin's fling with the Knicks was undeniably unforgettable, and Lin has firmly cemented himself in NYC basketball lore.
WINNER: Jersey Sales
5. Raymond Felton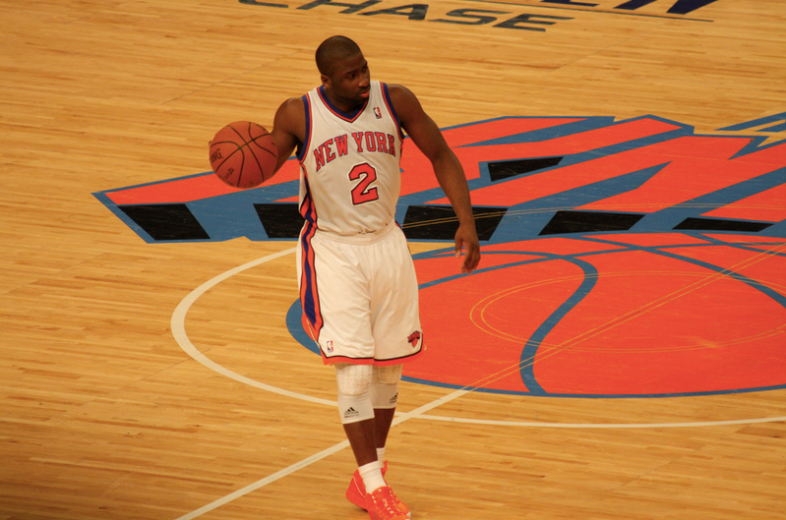 Time As A Couple: 2010-2011, 2012-2014 (199 games)
Currently Seeing: Dallas Mavericks
Raymond Felton was part of the 2010-2011 Mozgov crew that was ultimately shipped off to the Denver Nuggets. Felton, who was playing the best basketball of his career prior to the trade, was reportedly very upset about leaving New York.
The former UNC star made a triumphant return to the Knicks for the 2012-2013 season, where he served as a respectable point guard for the majority of his tenure. However, his second stint with the Knicks will likely always be marred by the team's considerable underperformance in the 2014 season, as well as a litany of significant off the court problems.
WINNER: The Knicks (??)
6. Andy Rautins
[youtube https://www.youtube.com/watch?v=N17rJyXKRKo&w=560&h=315%5D
Time As A Couple: 2010-2011 (5 games)
Currently Seeing: Pallacanestro Varese 
Andy Rautins, an assassin of a player in college, was a member of the Knicks from 2010-2011. While his contributions on the court were minimal, the Knicks have yet to produce something remotely on the level of "The Andy & Landry Show."
WINNER: Loud Syracuse Fans
7. JR Smith
Time As A Couple: 2011-2015 (226 games)
Currently Seeing: Free Agent
The Adventures of JR Smith found their way to Cleveland for the second half of this past season. For pure entertainment purposes, the NBA was way better off.  But are the Knicks better off with JR?
Probably.
WINNER: In everyone's best interest.
8. Pablo Prigioni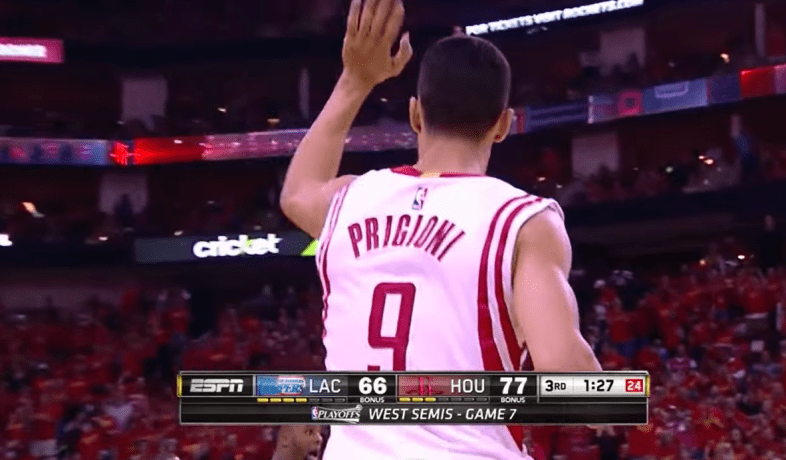 Time As A Couple: 2012-2015 (198 games)
Currently Seeing: Houston Rockets
Pablo Prigioni didn't enter the NBA until age 35, but immediately made a strong impression as a backup point guard during the Knicks 2012-2013 season. At age 38, Prigioni was a solid, dependable member of a Rockets team that made it all the way to the conference finals. At the rate he's moving, he'll have a title by 40.
WINNER: Feel-good narratives.
9. Zac Randolph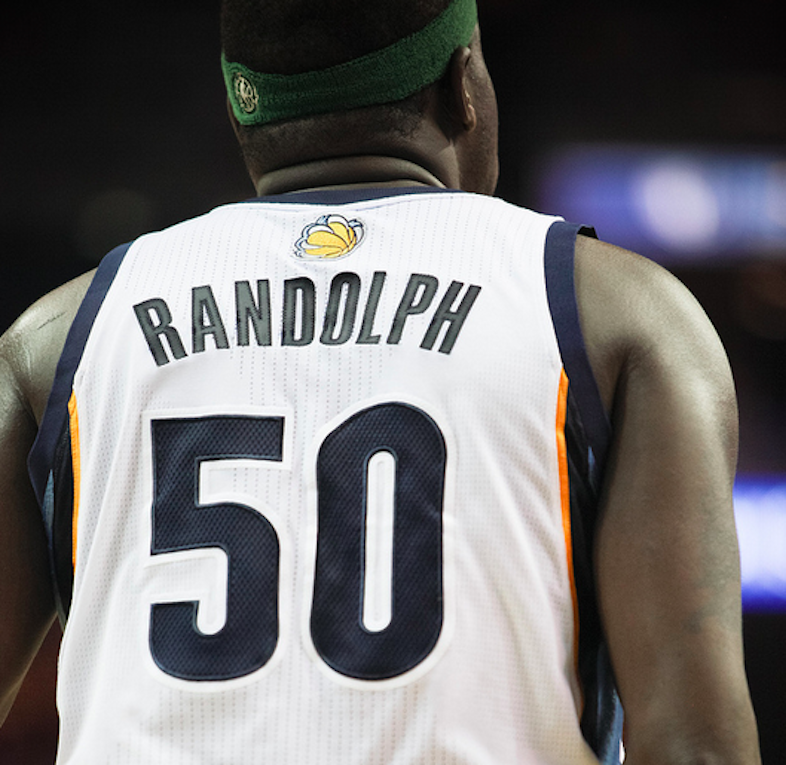 Time As A Couple: 2007-2009 (80 games)
Currently Seeing: Memphis Grizzlies
Numbers-wise, Zach Randolph's tenure with the Knicks was arguably a pretty successful one — during his only full season with the Knicks, he put up a more than respectable 17.6 ppg and 10.3 rpg. The Knicks, however, were so bad that year (23-59), that Randolph would've needed to average 2015 Non-MVP winning NBA Finals LeBron James numbers in order for that beleaguered squad to have even had a chance.
Out of all the ex-Knicks on this list, Randolph has had the most successful departure. He's been a huge part of the resurgence of the Memphis, has been selected to the all-star team twice, and is among one of the league's most formidable bigs. For Knicks fans, the success is bittersweet. And certainly not surprising.
WINNER: Not the Knicks