Odd "news" from the past few days. Read, shake your head, and also your tailfeather: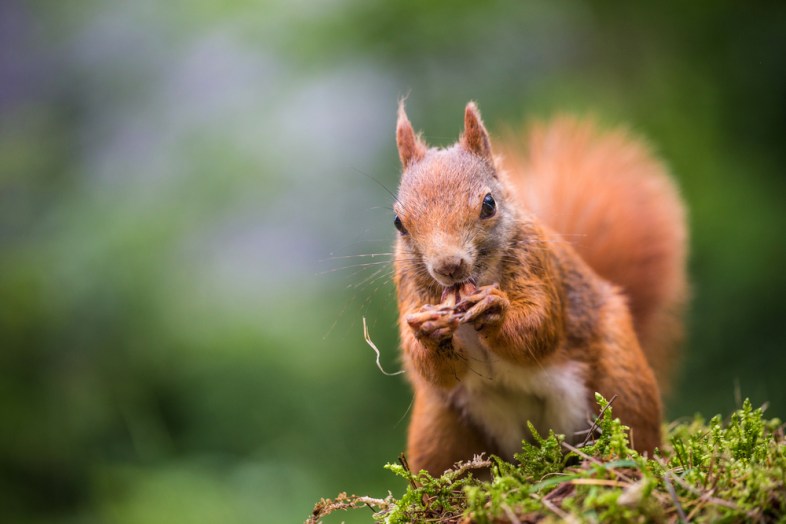 1. A Michigan gas station clerk was forced to call the police after a customer had a meltdown for not receiving enough sprinkles on her ice cream. According to sources, the police reprimanded the clerk for failing to understand what was obviously drug deal lingo.
2. After a brutal winter, it's being reported that Boston still has giant snow piles — only now they're being filled with dirt, trash, and anyone who bears a resemblance to Alex Rodriguez.
3. A Delaware woman has been arrested for allegedly stabbing another woman in a BBQ joint after getting into an argument over the last rib. In related news, 98% of Americans plan to repress their true feelings for the next several decades.
4. A judge acquitted a Chicago man of an animal cruelty charge after he posted a video of himself smoking weed with a chameleon. The Chameleon, who has accrued considerable distress and anxiety from the incident, says that the only thing that's helping him recover is heavy doses of "chameleon green."
5. A wife and husband in Michigan has reported getting back to back hole in ones on consecutive shots. The odds of getting consecutive hole in ones is 26 million to 1 — which, coincidentally, is the same exact odds of being totally happy in a marriage.
6. A mysterious orb showed up on a surveillance camera at the Florida Space Walk of Fame. Some are saying it's a UFO, and some are swearing that this is the last time they click on something so stupid.
7. An english resort town has reported seeing a noticeable drop in crime after banning mankinis — thus, daring to take an unprecedentedly bold stance on mankinis.
8. A 32 year-old graphic designer has created a chrome extension that automatically changes the word "millennials" to "snake people." While commenting on the incident, a spokesperson for the Lizard People repeatedly stressed that no band will be cooler than Nirvana.
9. Asda has just launched a 3D printing service, which enables customers to clone themselves as tiny figures. As expected, Derrick Zoolander is incensed.
10. A controversial artist is selling printouts of other people's instagram photos for $90K — thus marking the first known case of someone using the internet to exploit the work of others.