1. Mike & The Mad Dog (1989-2008)
This groundbreaking novel, which aired on WFAN Radio from 1989 – 2008, is a must have on everyone's bookshelf.
2. Quite Frankly, With Stephen A. Smith (2005-2007)
I read this on spring break a few years back, and it pretty much changed my life. Couldn't recommend more.
3. Beg, Borrow, And Deal (2002-2003)
Everyone's pretty familiar with this classic — remember in high school, when everyone pretended to read Beg, Borrow, and Deal?
I dove back into this recently, and kinda wish I could strangle my sparknotes loving high school self.
4. Two A Days (2006-2007)
Welcome to Hoover High!
5. Crowd Goes Wild!  (2013-2014)
No surprise that this is being turned into a movie. Do I smell sequel?
6. Dream Job (2004-2006)
If you can, try and go for a hardcover copy here. I know it's soooo easy to read from a kindle nowadays — but you really don't get the full experience of this 2004-2006 reality television novel if you're reading it on one of those damn screens.
7. Sports Show With Norm MacDonald (2011)
Given that this book only lasted for two months on Comedy Central, it's a pretty quick read. But don't think it's not jam-packed with substance!
8. Tilt (2005)
Don "The Matador" Everest is about as memorable a protagonist as any.
9. Stump The Schwab (2004-2006)
I know it's an obscure topic, but trust me — it's impossible to be disappointed here.
You'll learn things from Howie Schwab that are as impressive as they are terrifying.
10. Playmakers (2003)
Pretty prophetic, this one.
11. Rocket Power (1999-2004)
I loved the movie version of this — Owen Wilson's portrayal of Raymundo has got to be the best performance of his career. If possible, the book might be even better.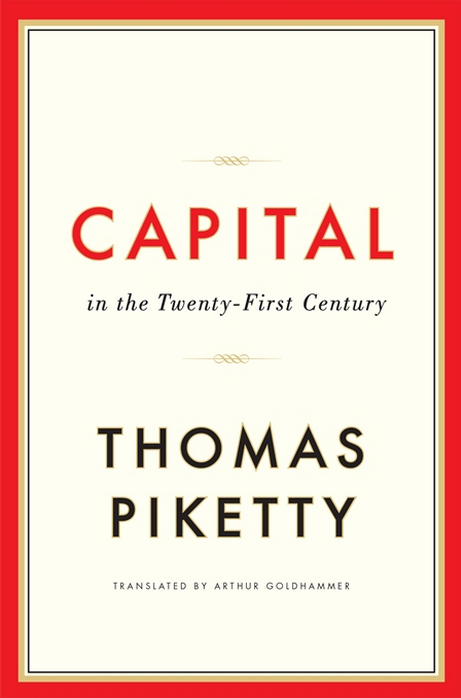 An exhaustingly impressive foray into what powers our 21st century economic engine, the glaring realities of economic inequality. French economist Thomas Picketty's master work will be considered a class for decades, if not centuries to come. 
PS. Stuart Scott played a role in a few of these "books." RIP to one of the best.